The social and cultural capital of Northern Ireland, Belfast is one of the most interesting places in the world. With hundreds of historical areas, modern attractions and unforgettable experiences around there's really nowhere like the city. Over the last few years I've explored Belfast a few times on different trips and I've seen quite a bit of what the city has to offer, so I've written up my 5 favourite things to see and do in Belfast so you're never stuck looking for something to do when you visit.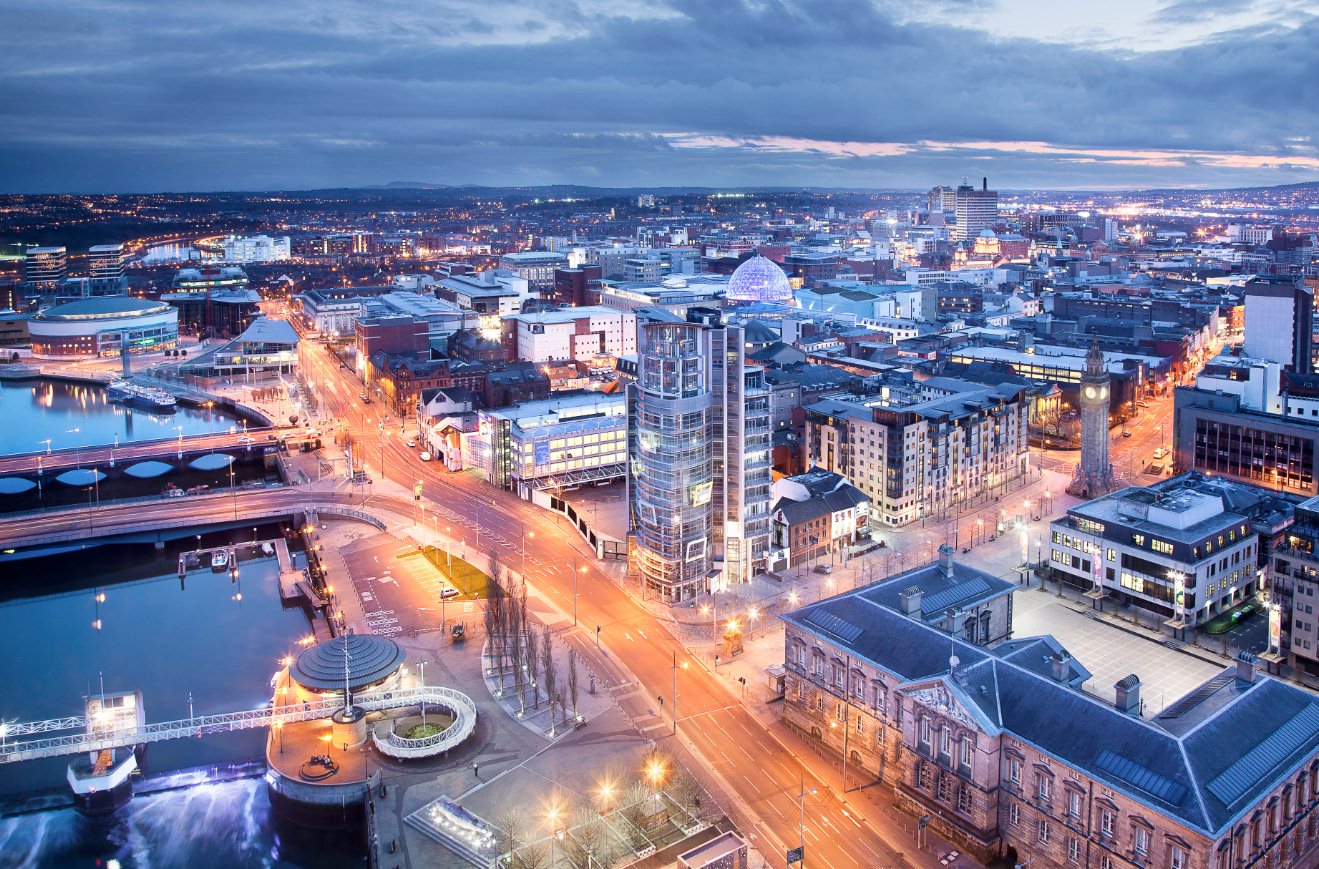 There's a lot of hotels around Belfast from luxury accommodation to cheaper choices. I'm pretty budget conscious so I usually head over to the Travelodge Belfast Hotel. It's right in the city centre, which can get a little noisy (but it's pretty convenient with buses stopping off just a couple of minutes away).
I think there's enough in Belfast to meet any taste, so I've tried to pick a few things to show off different parts of the city's culture.
Belfast Zoo: Pretty much everyone's favourite sight in Belfast, the zoo shows off a whole lot of the world's most beautiful and impressive animals, from lions to elephants. With everything kept in friendly, safe environments it's perfect for nature lovers and families alike. It's a fair distance from central Belfast but there's a regular bus service from outside the budget hotel I usually stay in.
Waterfront Hall: One of the best concert venues I've ever seen, the Waterfront Hall has regular performances from a few huge names in music, comedy and more. A lot of the times I've visited Belfast, it's been to see a show at the Waterfront. The Waterfront's found right on the banks of the River Lagan (as you might expect from the name), less than a 10 minute walk away from the centre of Belfast.
Botanic Gardens: Taking some time to relax in a major city can be pretty difficult, so I really enjoy taking some time to visit the Belfast Botanic Gardens. Acres of beautiful plants from walkable gardens to exotic collections enclosed in sweltering greenhouses really show off the beauty of nature.
Cathedral Quarter: It's always nice to take some time exploring the more artistic parts of a city, and Belfast's Cathedral Quarter really stands out with that. There's a couple of festivals on every year, but there's almost always something happening – not really large scale but a lot of little attractions to visit.
Crumlin Road: Showing off something of Belfast's darker side, the Crumlin Road Jail was built way back in 1845, used as a prison for about 150 years before finally being shut down. Kind of horrific stories about the place's history, but there's a fair bit for visitors to actually see. A pretty good way to get back into the past.
In the last few years, there's been a big move to create an iconic new attraction in Belfast. While I haven't been, the Belfast Titanic Exhibition is meant to be pretty impressive. As you might guess, the attraction explores the history of the Titanic with a whole lot of different features. It's all housed in a pretty huge building so there's almost definitely a lot to see there but I can't really tell you much more.