When you're backpacking around the world, you can pretty much count on any kind of inconvenient or unpredictable situation becoming reality. I've had things stolen from hostels, used a T-shirt for a towel and gotten lost on bike ride late at night without a light- and that's just the tip of the iceberg! But I've recently tried an awesome product made for backpackers and gap year travelers, and I don't know what I've been doing without it all the time!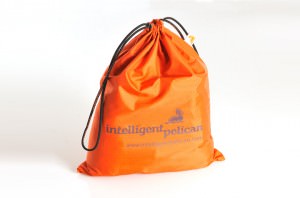 The Intelligent Pelican travel kit is a compact set of various things a backpacker might need along their travels. There are 6 components to the kit, all of which I found very useful at least once during my travels.
First of all, the universal plug adapter is a lifesaver. I traveled through both southern and northern Europe which have slightly different plug outlets, so this was amazing! Normally I'd have to track down two different adapters but this universal adapter did the trick for all my electronics. The best part is, you can literally use it for any country you travel to. Southeast Asia, England, Australia… all have different outlets but you only need this awesome adapter.
The kit also comes with a charger that charges cameras, mp3 players, phones and iPads through a USB cable. This was super helpful on my travels as I'm always lugging around different cords and chargers for all my devices. But this time, I only needed one!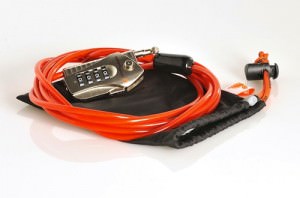 For hostels, it's always smart to bring a lock and this kit has you covered. I've had things stolen before, so it was great to have this super secure combination lock with a thick cable to keep my things safe. There's also a large, soft travel towel which dried super quickly. I often have the problem of packing damp towels but this guy dried in just a few minutes and I could pack it up in its waterproof zip bag.
For travelers out at night, the kit comes with a headlamp which might sound silly but is actually super helpful! I really could have used this on my late night bike ride in the middle of the countryside. With this headlamp, you can go out exploring at night and always find your way. It lasts for 8 hours so no need to worry about it going out when you're out in the woods.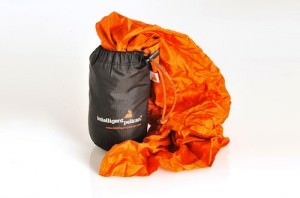 The final item in this awesome travel kit is perfect for anyone who might be camping, sleeping outdoors or bed-hopping in various hostels. It's a light and silky sleeping bag liner that doubles as a lightweight sleeping bag on its own, or a liner to add to your bag for extra warmth. I used it both camping and in a hostel when I wasn't sure about the sheets… the best part of this liner is you won't get any bug bites because it's actually been treated to repel mosquitoes, bedbugs and other little bugs in the night.
The whole kit comes packed in a durable orange bag, and the great part for travelers is that it's super lightweight. It weighs less than a kilogram so you'll never feel like you're carrying tons of extra weight! The Intelligent Pelican travel survival kit saved my life (so to speak) on my travels time and time again, so I recommend it to any backpackers heading out for a trip. Happy travels!