For generations, Liverpool has served as a gateway to some of UK's most scenic locations. The city's glory days were in the 1960's when it thrived as one of the country's largest ports and basked in popularity as hometown of the world-famous band, The Beatles.
While Liverpool may struggle to outdo the musical success of that era, its port has had a renaissance in recent years. Liverpool's waterfront is once again seeing a boom in cruise operators who want to sail from there – waiting to take passengers to destinations across the world.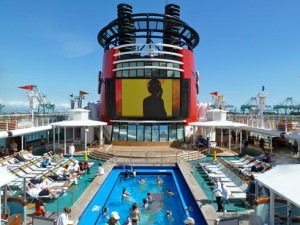 Here are the top five reasons that cruises from Liverpool are becoming increasingly popular with savvy travellers.
1.Gateway to UK & International destinations
Previously known for local cruising, today Liverpool offers travellers a tantalising selection of international destinations. Cruises around Scandinavia and the Baltic Sea lure travellers to the scenic northern landscapes, while those seeking the summer sun of the south will find warmth en route to the Canaries.
It is also great for those who live in the north of England as it means that there is no lengthy travelling involved.
2.World class cruise lines
Over 40 cruise ships are expected to visit the port of Liverpool in 2013, including newcomer Celebrity Infinity, and 2014 promises even more names on port schedule.
Among the world class cruise lines on this list it is worth making particular reference to Cruise & Maritime Voyages. With a long history in the UK, they offer travellers an affordable and classic British cruise experience, sailing to fantastic destinations throughout Europe. What make this cruise line unique is their fleets of small to medium ships that appeal to all types of cruise travellers, whether new or seasoned, and offer a more intimate experience onboard than the larger international cruises.
3.New terminal
A few years ago, Liverpool opened its doors to a brand new, purpose-built cruise terminal. The 350-metre long structure cost a staggering £19 million, but has already won praise from passengers and cruise line operators alike.
Cruise operators also commend the Liverpoolís terminal crew, which has set records for the fastest times to disembark and board ships. For passengers, this time-efficient service means precious holiday minutes are not wasted in transit. However, any wait that is required can be spent in the modern and comfortable surroundings of the new terminal.
4.Easy to get to
Liverpool's cruise liner terminal is conveniently situated just minutes away from Liverpool's city centre. A short taxi ride will take you from Lime Street Rail Station, which connects to a number of major cities in the UK, including London. Some cruise lines even offer passengers pre-booked coach transfers for as little as £5.
It's also great for those who live in the north-west and wider region as previously they may have needed to travel down to Southampton to board an international cruise. Now, they can do so from their own area, meaning far less travelling before they are enjoying the ship.
5.Pre and post cruise sightseeing
If youíre not a Liverpool local, cruising from this port provides an excellent opportunity to explore this vibrant city. As one of UK's oldest ports, it's rich with maritime history. The 2008 European capital of culture has many bustling pubs, hundreds of shops and exquisite restaurants can be found lining the streets. If you can, it's well worth squeezing in a few days at either the start or end of your trip to take in all that Liverpool has to offer.