There are some great deals on last minute discounts, it's simply a matter of knowing where to look, and being in the right place at the right time. When it comes to car rental, it is possible to save money on last minute bookings – you just need to follow a few simple guidelines.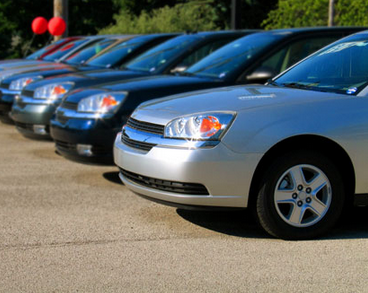 Shop Around
As with pretty much everything, shopping around makes it easier to get the best deal. There are dozens of car rental comparison sites, so this can be a good place to start. This can help you compare the market on a number of rental options, across a number of car hire companies, such as DriveNow.
Check Forums
If you're not satisfied with the prices available on car rental sites or comparison websites, it can help to talk to other consumers. You can check forums to see how other people got good discounts, and if they apply to your situation, you can try to get a similar deal.
Search for Discounts
Getting a great deal on last minute car hire can be as simple as using a search engine to search the name of the rental company along with the word 'discount' or 'coupon'. Doing this may provide you with a code to apply at the time of booking, which will give you a discount on your car hire.
Opt for Economy
The kind of car you hire will usually determine the price you pay for the rental. Smaller economy cars will generally be cheaper than bigger cars, luxury cars and minivans, so if you want to save money, choose the smaller option – just make sure the car is big enough for your needs.
Check your Extras
Think about what extras you really need on your rental. You can save money on a GPS unit by using the GPS on your phone, and if you have a car seat for your child, you could bring that instead of hiring it with the rental car. Think about your insurance options, and what will work best for you.
Check the Small Print
The small print should tell you everything you need to know about your rental and the rental company. While reading the terms and conditions can seem tedious, it can help to ensure the rental gives you everything you need, and that you have the cover you need. This can help to save money later on down the line.
Contact the Rental Company
If you're still not happy with the price you are paying for your car hire, then it could be a good idea to contact the rental company direct (you can visit the DriveNow website at www.drivenow.com.au). Explain that you would like to book with them but that you are on a budget, and they may be able to offer you a discount that's not available online. It may not work, but it can't hurt to ask.