If you are in the situation where you need to send money overseas, then there are a plethora of ways to to not only help you, but also to save you some money.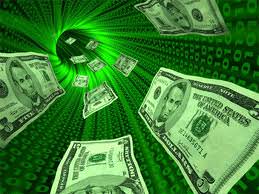 Maybe you are sending money abroad to buy some property and you want to know how you can save a little for yourself.
You can receive better rates of exchange and cut out some of the commission fees associated with doing so. So, how can you go about doing this?
The first thing to do when you are looking to send money abroad is to find the best exchange rates. These rates can significantly eat into your left over money and you could end up down a few thousand pounds after these rates are deducted. So it's vital that you shop around and look for the best deal you can find.
How exactly do you secure the best rate going? Simply do your research and contact various currency brokers. Give them the details of your itinerary and tell them that you plan on sending x amount of money abroad. The broker will then come back to you with the best rate they can find and offer it to you. All you do then is go with the broker that has the best deal for you.
The second thing to think about is when exactly you want to send the money. If you don't do your homework in plenty of time, then you'll be forced to use the rates that are currently available. This could mean that you lost out on a better deal a few weeks ago – when you decided that you wanted to send money.
You can also seek the advice of a money transfer service and see what the going rate is and are they likely to increase or decrease in the future. This is a neat way of potentially saving you money from the transfer.
Another useful tip is to stay clear of currency brokers that charge a commission. This is another fee that some companies tag on for the privilege of finding you a lower fee. This is a complete waste of time as there is no basis for it in the service.
So therefore, you should keep your eyes out for those brokers that don't charge a commission. There are many of them about, so keep the eyes peeled. These brokers are more reputable and you'll get a top quality service in the long run.
Keep these tips in mind for when you want to send money abroad and you'll be fine!