Everytime I leave a new country, I have to send whatever 'stuff' I've accumulated over the short time that I've lived there back to Ireland. There are always a few options to choose from, and since I've done it more times than I care to remember I thought I'd break down the 3 main options: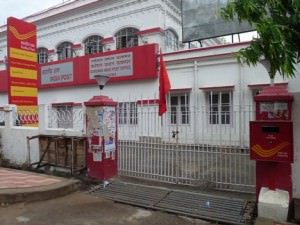 Local Post by Ship:
This is the choice I normally go with, I've done it from India, Thailand (3 times), the US and South Korea amongst others. Shipping it takes up to 3 months, and realistically it can take longer. A backpack from New York took 5 ½ months to get back to Ireland a couple of years ago but… it still made it!
Shipping through the local post is the cheapest option too. I sent 20kg from Thailand to UK last month, it cost about $170 (but it still hasn't arrived!)
Local Post by Air:
This is a more middle of the road choice. Packages here take around 2 or 3 weeks to get home, sometimes more than a month. It's much more expensive than shipping but also a fair bit more reliable. A 8kg from Asia to Europe costs around $100 to send by local post airmail. I would only use this if I had less than 5kg to be honest.
Multi-National Post Companies:
The most expensive and certainly most reliable method of sending your stuff back, with a host of multinational companies available in almost every major city you'll never want for an air freight quote when looking to send your stuff back.
When I need to send official documents, this is always my choice. I've sent criminal record checks, degrees, official documents etc through these channels quite frequently, but you can easily pay up to $100 for a few pieces of paper!
Ok guys, there you have it. I choose local post by ship 90% of the time, and the western companies if the document is serious (passport for example). Happy travels!