When one decides to start a trip which will take them through dozens of good and bad adventures and which has no returning ticket (yet), the reflection to be made before leaving is important.
The reasons that may take someone to engage such a trip, of undetermined length and destinations that will be decided on the road may be thousands but often can be resumed in a "I'm fed up, need a change", "it's a personal challenge" or simply "why not?" kind of attitude.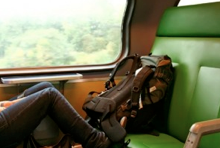 What's common in any case before leaving is the mixture between excitement and fear. Well, that's normal. And, actually, a bit of these two feelings is not bad, but too much of them can make us act like a fool or even paralyze us.
So, what shall we do when we do want to engage this trip and something inside us is claiming "Hey, are you sure? Something can go wrong! Really, something can go wrong! Stay at home! Go hug mummy!" ?
I particularly calm myself with three actions:
Taking a notebook and a pen with me all travel long.
A video/photo camera.
And having saved enough money to repeat to myself: Everything will be ok, and if it's not, I'll take a flight and come back home (yes and hug mummy).
One starts to realize the date is approaching when all the documents are ready, all the vaccines are taken care of and the dispensable items have already been left out of the luggage, taking only the essential.
Then things never go as expected but this is the awesome part of it: Let life surprise you. I remember when we arrived in Hungary and stayed at one of the apartments in Budapest. We were leading to St. Petersburg, but we were so tired and we decided to rest a couple of days in Budapest. At the end, we realized no one was pushing us to St. Petersburg. We were feeling comfortable there and we didn't even have a date to return. So we finally stayed at the Budapest apartments for ten days and then followed our way, but we made great friends there that we are still good friends with.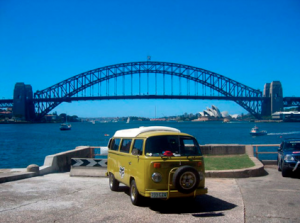 The point, from my point of view, if you want to enjoy your travel is trusting your capacity to move around, getting into some foolish things but being responsible at the same time, and allowing yourself to be flexible. Keep stress far away from you!