If you are not an architect or architecture geek and/or student you may not know much about contemporary Portuguese architecture as it doesn't enjoy as much fame as superstar Spanish or British architecture by Santiago Calatrava, Richard  Rogers or Zaha Hadid.  However this country has given birth to one of the greatest talents of contemporary European genius and talent in architecture and Pritzker Prize Laureate: Alvaro Siza Vieira. The Portuguese capital itself has an important landmark created by Siza, the Chiado historical quarter, whose restoration was led by Siza after this area was destroyed by a fire in 1988.  Siza has also designed the Baixa-Chiado Metro station.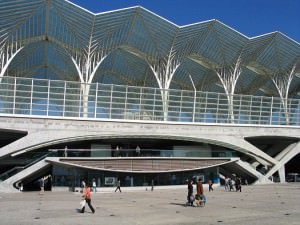 Since decades many cities revalue and enrich their cultural heritage through architectural projects usually assigned to renowned architects. Such example is for instance Spanish Bilbao where Frank O'Ghery's Guggenheim Museum gave a completely new, polished and modern image. It made this city world famous and attracts many foreign visitors.
Lisbon as a capital of a country and with a rich history (it is one of the oldest cities in Europe) didn't need any more renovation or a new fascinating architectural landmark to attract tourism and visitors to apartments in Lisbon, but obviously could stay away from this general trend.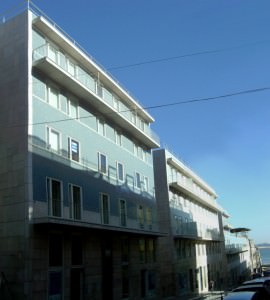 In the 90s Lisbon took the challenge to host the Expo 98 (Lisbon World Exposition) that brought to Portuguese capital a new architectural masterpieces, especially the Oceans Pavillion (now Lisbon Oceanarium) and Portugal Pavillion designed by Siza. Other masterpieces worth the visit are the Vasco de Gama Tower by the architects Leonor Janeiro and Nick Jacobs.
The above mentioned Spanish Architect Santiago Calatrava designed another contemporary architectural jewel: Gare do Oriente, one of the main Lisbon hubs. If you have serious interest in architecture you shouldn't miss the Manuel Graca's Teatro Azul by Manuel Graça Dias, Egas José Vieira and Gonçalo Afonso Dias, opened in 2005.
Not tired enough to go back to one of the Lisbon Apartments? Then we've got one more spot: The VTS tower – Maritime traffic coordination and control centre, by another Portuguese architect: Gonçalo Byrne.