It seems that each year cost of travel is increasing, airfares are rising and it looks like there could also be a slight increase for hotel costs. Companies are always on the look out for ways to save on their business travel, the good news is that it is still possible to stretch your business travel budget if you now what to look out for. So you should always be looking out for the best deals on flights, vehicle rental and hotels. Here are three fantastic tips for you to follow if you want to get the most out of your accommodation budget.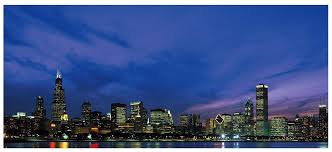 Always book the corporate rate
I know that this may seem pretty obvious but you should always remember that deals you see on television or on websites are not usually the best available. If you book your accommodation at the corporate rate then you will usually be making a saving of ten percent, these rates will never be advertised to the general public. You will usually have to go through a specialist company or have a deal with the hotel chain to get these rates.
Book your room and meeting rooms at the same time
If you plan to have meetings during your travel then is is always a good idea to book the meeting facilities that the hotel has to offer, you should do this before you arrive. If you are booking both together then you can expect to get a very good discount indeed. One thing to never forget is to double check what is included in the price of your stay, you do not want to be paying to use wifi, most of the good economy hotels will offer free wifi.
Get a card with benefits
If you find that you travel a lot through out the year then it is a good idea to get a credit card that you will earn points with when you book travel. Nowadays it seems that most of the top hotel chains around the globe offer credit cards and you will get more points for using it to make bookings at their hotel. You will even get rewarded for buying food and alcohol in the hotel, so invite colleagues round for dinner or a drink to maximise your points.
If you find ways to stretch your business travel budget the savings will be huge. It is easy to make savings, so do not miss the chance to save as much as you can.