Backpacking through Europe is not only more common these days, it's practically a rite of passage for newly graduated students and young travelers. And there's no doubt that the most famous and well-trodden cities- London, Paris, Berlin, Rome and Amsterdam to name a few- are wonderfully rich and well-worth the time spent there. But for a bit of an edgier (and more cost effective!) experience, head eastward to explore some of these spots off the beaten path in Eastern Europe- and get ready to discover a unique, artsy and diverse region packed with exciting things to see and do.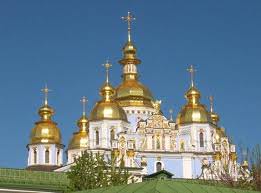 Kiev, Ukraine
Kiev is a great city for backpackers looking for a fascinating yet affordable city to explore. It's the capital of Ukraine and one of the oldest cities in Eastern Europe, with tons of history for those so inclined. Museums and catacombs take you back to darker days of the country's history, while the buzzing nightlife brings you right back to the moment. Outdoor markets are a great place to pick up interesting souvenirs and stuff yourself on dumplings and other local foods all for cheap.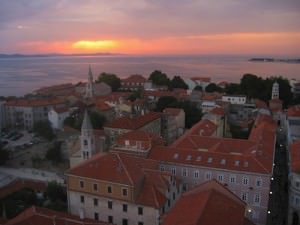 Zadar, Croatia
This gorgeous and relaxing city is the perfect spot to stroll by the ocean, watch the sunset over the rolling tides, and explore the little cafes and bars along the beachfront. Spend your days bodysurfing in the sea and walking the promenade. Open from 9pm to 3am everyday with loads of games like blackjack, roulette and more slots then you can shake a stick at. A great place to start (or end) the night, even if gambling isn't your thing. The bar is sure to provide enough entertainment before heading out on the town to sample some of Zadar's buzzing nightlife, sure to keep you dancing until the next morning.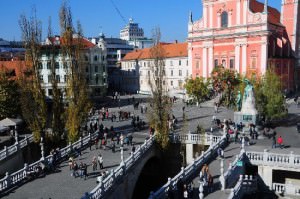 Ljubljana, Slovenia
This picture-perfect city is without a doubt one of the most beautiful in Eastern Europe. If you've ever dreamed of exploring a quaint town in a lush alpine valley with winding cobbled streets, bicycles and sidewalk cafes strewn about, you've come to the right place. This idyllic spot is the perfect blend of nature, gorgeous architecture, castles, bridges and peaceful surroundings.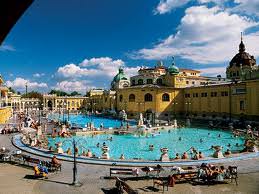 Budapest, Hungary
Budapest has a got a great east-meets-west vibe, perfect for backpackers with affordable accommodations and plenty of great sights. Galleries and museums can fill your days, but don't forget to spend at least half a day luxuriating in one of the Turkish bathhouses. Great restaurants, bars and clubs make this a great city for active and nightlife-seeking travelers as well as those looking for a place to relax in the gorgeous pools.