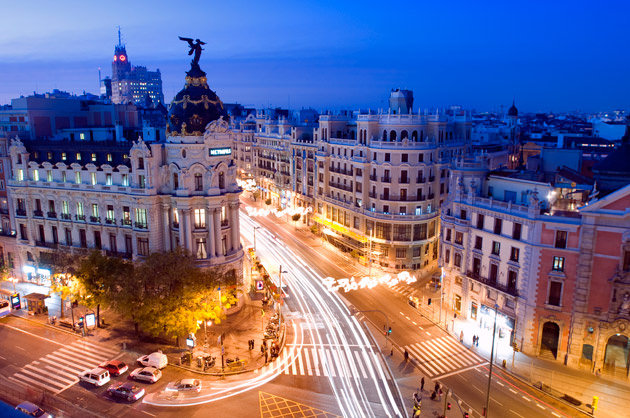 Madrid is the capital of Spain and it is also one of the best holiday destinations in Spain and one of most beautiful cities in the world, and for this reason you would want to get the most out of your day when visiting there. Read on to find out more about how you can maximise your stay in Madrid with  Alpharooms guide to Madrid.
The Prado Museum
The Prado Museum, or "Museo del Prado" as it is known in Spanish, is the premier attraction of Madrid and is housed in an enormous neo-classical building. It was originally built with the intention of being a museum of natural science, however this changed when it actually opened in 1819 to become a public art museum (one of the first in the world!). The collection at the Prado Museum is perhaps one of the finest in all of Europe and houses works from many Spanish masters, the most famous of which is Fracisco de Goya, who has a large number of works in the museum. There are many other great artists with works at the Prado and these include Diego Velazquez, El Greco, Peter Paul Rubens and many others.
Plaza Mayor
The Plaza Mayor is a large city square, where you can relax with a cup of cafe con leche and people watch to your hearts content. This square is extremely large and has three storey residential buildings surrounding it, and these buildings have around 230 balconies facing the square itself. The plaza has a rich history with it being the sight of many public events over the years and these include things like public executions during the Spanish Inquisition, football games, markets and even bullfights.
El Rastro
Sunday is the day where the people of Madrid flock to C/RIbera de Curtidores and this is the sight of a large market selling second hand clothes, jewellery and almost any other object you can find. This flea market is the oldest and most famous in Madrid and is a great way to experience the city, and find something special to take home with you
Drink a beer
Madrid is known to be one of the warmest cities in all of Spain and this makes sitting down for a break and a beer such a great way to enjoy the city and the locals would tend to agree, with many of them doing just this. There are various bars and restaurants that will open their terraces, making for many great locations to sit and drink. You can find many bars in streets like Cava Alta or Cava Baja.