The best way to spend a holiday is to get on an epic mind-blowing adventure. Going overseas, getting on an off the beaten path, and trying blood-pumping activities is, to me, a great way to spend it. From the Devil's Thumb of Alaska to the lovely desert of the Sahara desert, one couldn't simply express adrenaline rush in words.
Let's get started on knowing these 5 new unforgettable destinations for a perfect holiday adventure!
Safari in Africa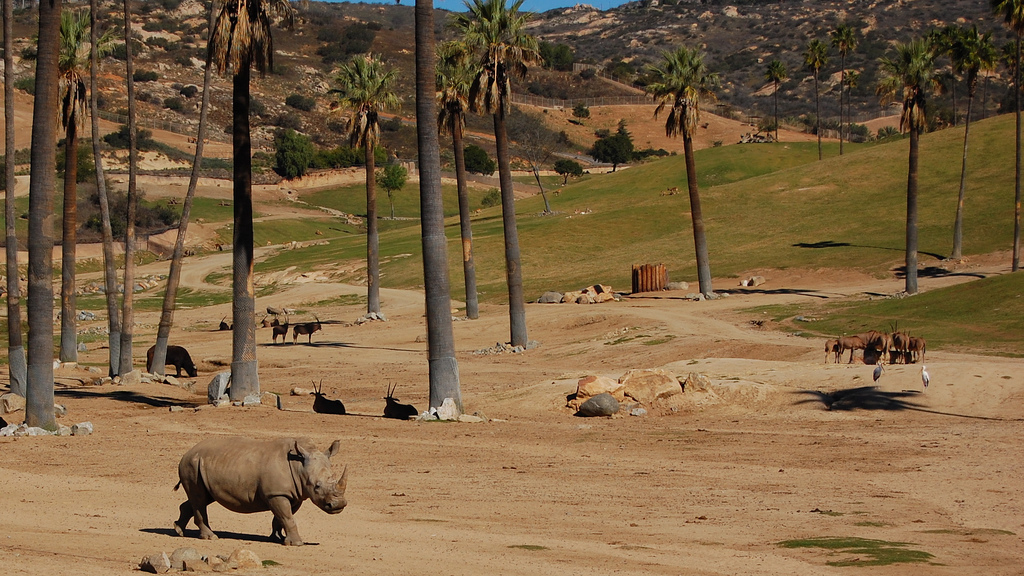 Wildlife in Africa is, without a doubt, one of the most spectacular things in the world. With thousands of bloodthirsty animals, adrenaline junkies would certainly love to spend their holidays in this splendid kind of a treat. Botswana, Namibia and South Africa offers the best safari encounters in South Africa. Contact Signature Safaris for more details.
Out of the many, Botswana offers the most outstanding game viewing experience because of the vastness and rich wildlife. Located at the heart of Okavango Delta, there nestled one of the most beautiful and highest rated safari lodge in Africa – the Mombo camp.
The Etosha National Park in Namibia houses a very large number of swift four-legged predators, such as cheetahs and leopards. On the other hand, many unique animals like little meerkats can also be found in the vast landscape in Kgalagadi Transfrontier Park. But, if you want a more intimate safari ambiance, then Kruger National Park definitely suits your taste as you can enjoy stargazing at night on the comfort of your luxurious bedrooms.
African safari is a wonderful adventure encounter everyone should try once in their lifetime; immersing you into the depths of the wilderness and to reach out the sun and be amazed with the billions of stars at night.
Ski Break in France
There are so many reasons why France remains to be the most popular ski destination in Europe. Perhaps, the most valid reason why French ski resorts are always booked during holidays is due to its easy accessibility. Guests can self-drive or fly directly from any points in Europe, especially guests coming from the United Kingdom. Others would also opt to travel by train through the Eurostar direct.
A French ski experience gives everyone an insurmountable pleasure with a fantastic high-altitude areas with vast ski domains and enviable snow conditions. This is also home to a few world-class ski resorts like Courchevel and Meribel where you can stay in breathtaking ski chalets like these.
Bungee Jumping and Swing in New Zealand
Do you want an epic bungee jumping ride? You don't want to look anywhere else because you can find the highest bungee jumping platform in New Zealand. Located 45 minutes from Queenstown, the stark beauty of the Nevis River with the 134-meter high bungee will astound your senses.
Caution. The Nevis Bungy is not for those who have faint heart. But if you're as dauntless as the tiger, you may want to register to the Nevis Combo – bungee jumping and swing! Two blood-pumping treats in one setting is something you don't want to miss!
Skydiving in Texas
What sets Texas from other skydiving spots is the alluring infinite horizontal view. It is already given the awesome sky ride experience here in Texas; the remarkably flat area and the opportunity for guests to experience occasional sunset jumps.
And oh, the best thing after an adrenaline-filled skydives? Texas barbecue.
Luxurious Trek in Western Canada
There are so many things to do in Western Canada. Exploring the lush forest of Rocky Mountains is one of them. You can opt to travel here by foot or by train, but make sure to be well-equipped because you might encounter unexpected events, although it is completely safe to be roaming around here. Tourists can also take a hike in the wildlife safari at night and learn about the geological formations of the Colombian ice fields in Jasper.
Take a good night rest at Fairmont Lake Louise and trek your way to the endpoint with a helicopter tour over Banff.