5 Ways that Travel Insurance Protects You While Abroad
Travel can be a rewarding experience. It's fun and exciting to visit far off destinations and meet new people from different walks of life. However, all it takes is one missed step or one waterlogged laptop to turn a trip into a disaster.
It is very important to select a good travel insurance policy before planning any business trip or vacation for the wandering Aussie. Travel insurance is the best way to protect yourself financially in the case of unforeseen events that can occur while you are abroad. Here is a rundown of a few reasons why you need travel insurance.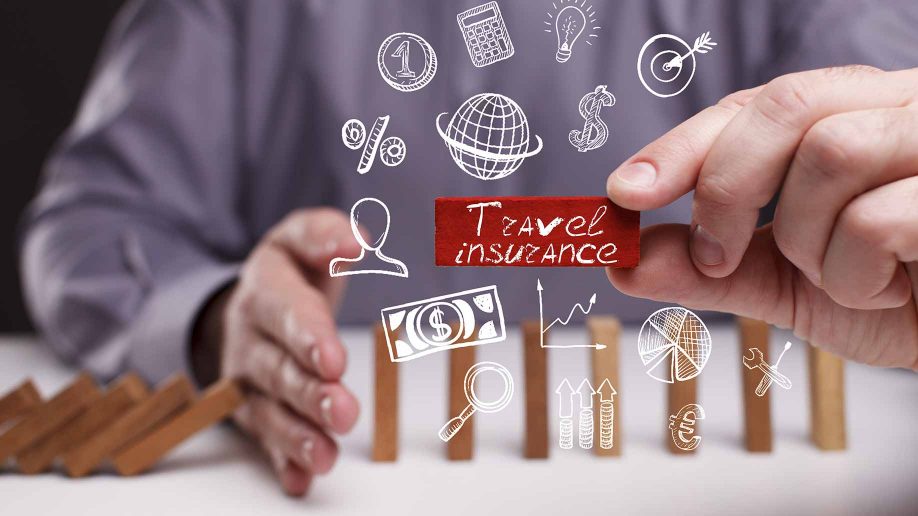 Missed Flights
In the case that you need to suddenly change your plans because an emergency occurs at home. With a travel insurance policy, the money you spent on your ticket will be reimbursed.
If for some reason a flight gets canceled at the last minute causing you to miss a connecting flight, and in turn, you miss your cruise ship's departure. A good policy could help you by arranging and paying for another flight to the next port of travel.
Travel insurance also protects against any other unexpected travel change. For example, if natural disaster or terror attack should occur that causes your flight to be grounded, travel insurance will refund your expenses for flight, hotel, and other normally non-refundable items, so you can just set up your trip for another time.
Medical Coverage
Climate difference between your home and travel destination can weaken your immune system and predispose you to health issues that require emergency medical attention. Not only are you at risk for falling under the weather when traveling, you could also injure yourself abroad, and in some places, access to medical care can be very expensive.
If, for example, you are on a ski trip in the swiss alps and you happen to break your leg, travel insurance will cover it at no additional cost to you with the right coverage.
With a travel insurance policy in place, any potential medical expenses are covered by the insurance company. The company will give you a list of all the health facilities that they work with in the places that you intend to visit in order to ensure that you always have direct and timely access to health services.
Lost or Stolen Property
As a tourist, you present an easy target for unscrupulous individuals who want to relieve you of your expensive digital devices, jewelry and credit cards. Many travellers have been robbed or had their hotel room ransacked, and had their important belongings stolen.
Also, it's not so uncommon for smaller airline companies to damage or misplace your luggage, and leave you without your important and valuable possessions.
When Situations like these occur, a travel insurance policy will provide you with more than peace of mind. It will provide you with the ability to replace the items you need the most when traveling abroad. This can save you from a lot of hassle in the long run.
Protect Frequent Flyer Points
Frequent Flyer Points can be redeemed for a wide variety of benefits like tickets, purchases at airport shopping malls, and trips to restaurants and bars at international airports
Travel insurance will safeguard your points in the event that you use a portion of your points to pay for your tickets only to find that your flight has been overbooked or one or more in your party are unable to board, the insurance company will compensate you for the total value lost.
What this means is that you will still benefit from the points you had accumulated before the flight, and you won't have to pay out of pocket to get your whole team to the desired destination.
Stress Free Car Rental
If you happen to be traveling with your family, or with a team of colleagues, you will probably need to rent a vehicle to transport your entire party from location to location
The problem with renting a vehicle is you might get in an accident. If you should be involved in an auto accident and damage the car, you will be forced to cover the additional expenses even if you were not at fault in many countries. A simple fender bender could end up costing your team thousands of dollars that you had not budgeted for, and turn your trip into a disaster.
Good travel insurance will take care of these unforeseen financial expenses, allowing you to drive around and sightsee knowing that if something happens on the road, the insurance company will come to your rescue and sort it out.
Conclusion
Whether it is for business or pleasure, a trip across the country, or across the world, can be a gratifying experience, and a great way to broaden your horizons. You want to make memories that last a lifetime, but without proper travel insurance, a minor setback could end up ruining your trip and costing you thousands. With a good travel insurance policy, you can protect yourself against potential disaster, and properly enjoy yourself while travelling.
What are your favorite travel destinations? What makes them so special to you? What are your favorite places to visit while there? Leave us a comment with your recommendations in the section below. Your feedback could help someone plan the vacation of a lifetime.