Back in 2014 I traveled through Turkey for three weeks. Within a wide selection of wonderful things that I got to see and do, sunbathing on a yacht still stands out as THE most memorable activity. As I admired the bright blue skies and felt the soft wind brushing against my skin, I remember thinking that this was my definition of paradise. We spent most of our days swimming, sunbathing, eating and making stops to visit some of the charming villages and spectacular natural sites that dot the coast. It was both fun and relaxing.
A vision of paradise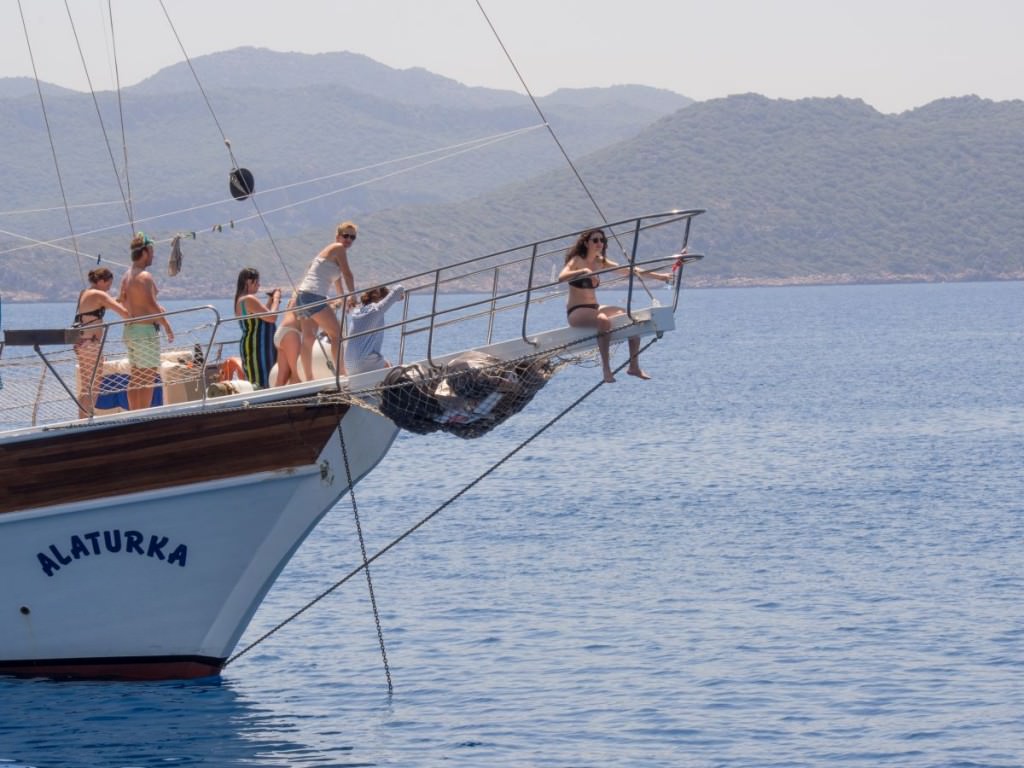 Fans of blue skies and crystal-clear waters will fall in love with Turkey's Mediterranean coast. As the coast spans more than 1600km, it can be hard to pick one specific destination. Instead of having to choose, do what I did: take a boat! It is truly one of the best ways to discover the coastline whilst taking advantage of the lovely weather. Many options are available, whether you're looking for a day-trip or a cruise.
Chartering a yacht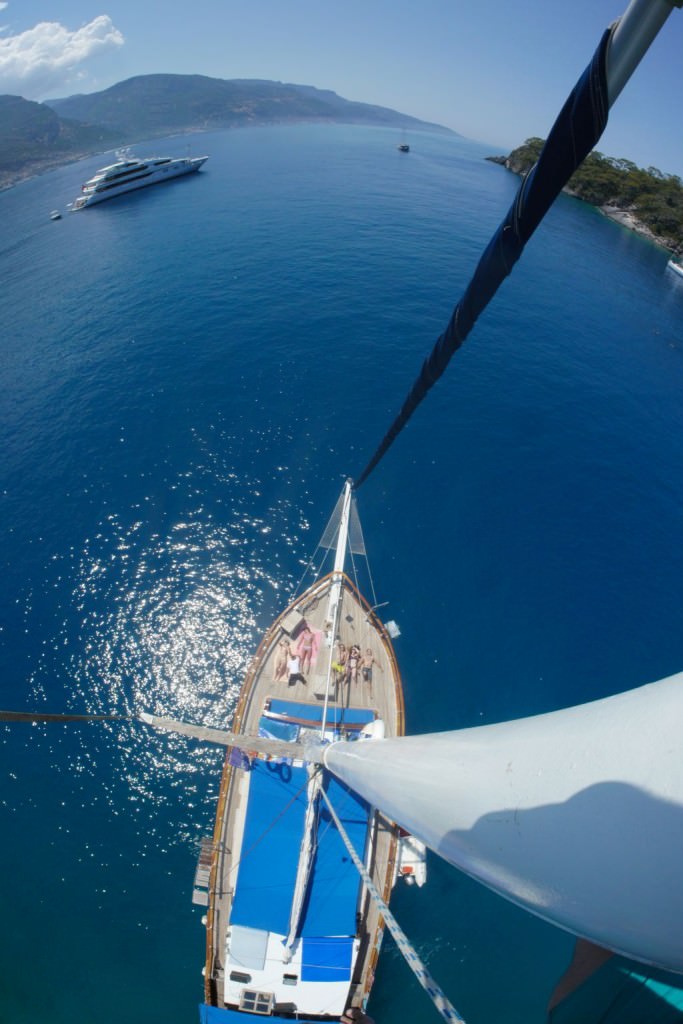 Here's an even better idea: for your next trip, why not charter your very own yacht? Alaturka Mid-range yacht charters are surprisingly affordable and include a vast array of amenities. Think of the possibilities! Choose a boat, select your destinations and customize the trip to your liking. You don't need to be a millionaire to spend your vacation sunbathing on a boat, enjoying some of the most beautiful landscapes in the world.
Sleeping under a blanket of stars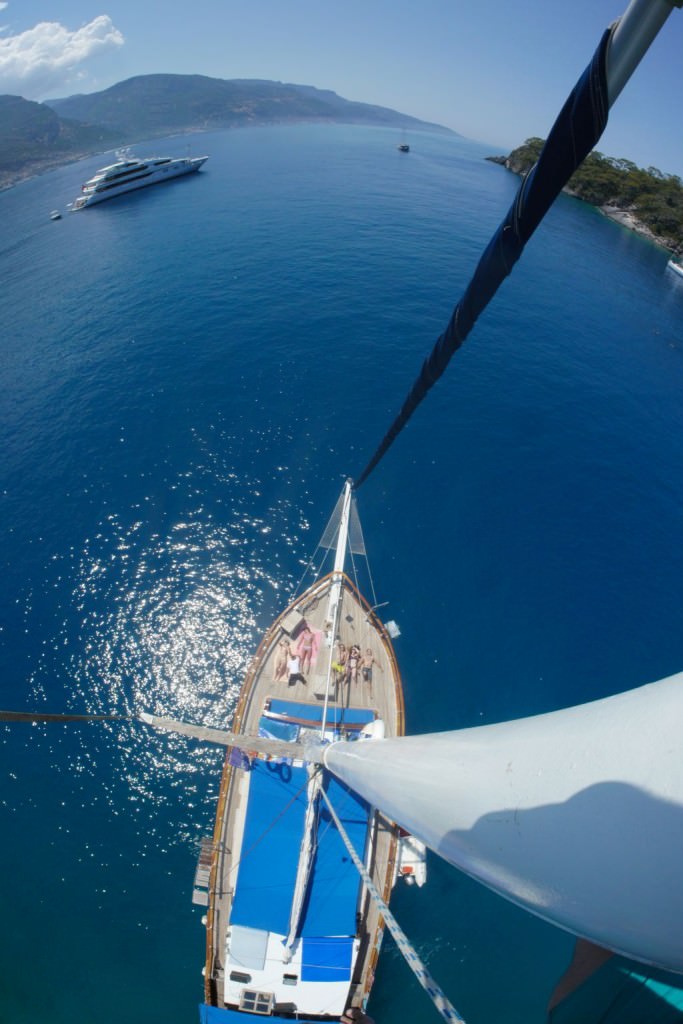 Mid-range yachts (also known as gulets) are specifically tailored for people who want to keep their budget in check but would also like to have access to a certain level of luxury. Though each yacht is different, they all share one common point in that they offer comfort and enough space for everyone to move around without difficulty. Guests have access to sleeping cabins but they are also allowed to sleep on the deck. Just imagine the unforgettable experience of sleeping under the stars with the sound of the waves slowly putting you to sleep! That alone makes the whole experience worthwhile.
Things to do on the boat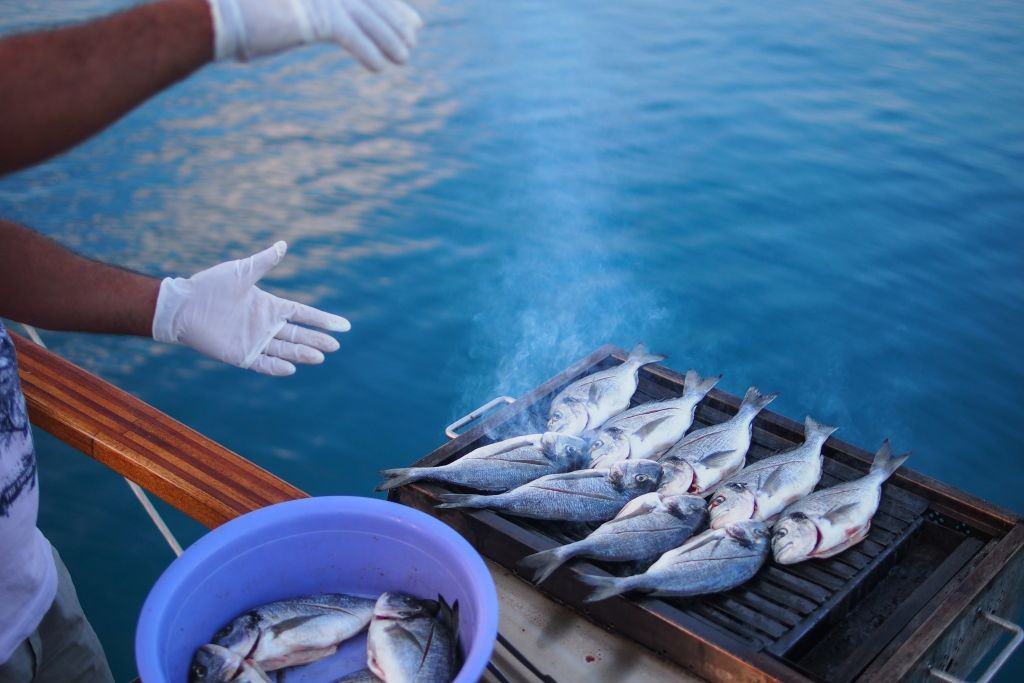 If you're worried that you'll get bored on the boat (is that even possible?), fear not. These yachts are fully equipped with various forms of entertainment (check the amenities for each boat as they vary from one to the other). For example, you'll find board games, TVs and equipment for watersports.
In terms of food, you're free to do your own thing, or you can select a meal package. I implore you to choose a meal package! The cooks who work on these yacht cruises are well-trained and know how to prepare excellent meals worthy of the best restaurants in the country. Believe me when I say that ingredients could hardly be fresher (fish is often served mere hours after being caught). The region boasts a strong, diversified agriculture sector and due to the Mediterranean climate, fruits, vegetables, nuts and herbs are among the tastiest in the world.
Of course, don't forget that it's not all about sunbathing, eating and swimming in the sea. During the journey, you'll also be making stops to visit historic sites, villages, islands, valleys and lots of other amazing places.
A wide array of destinations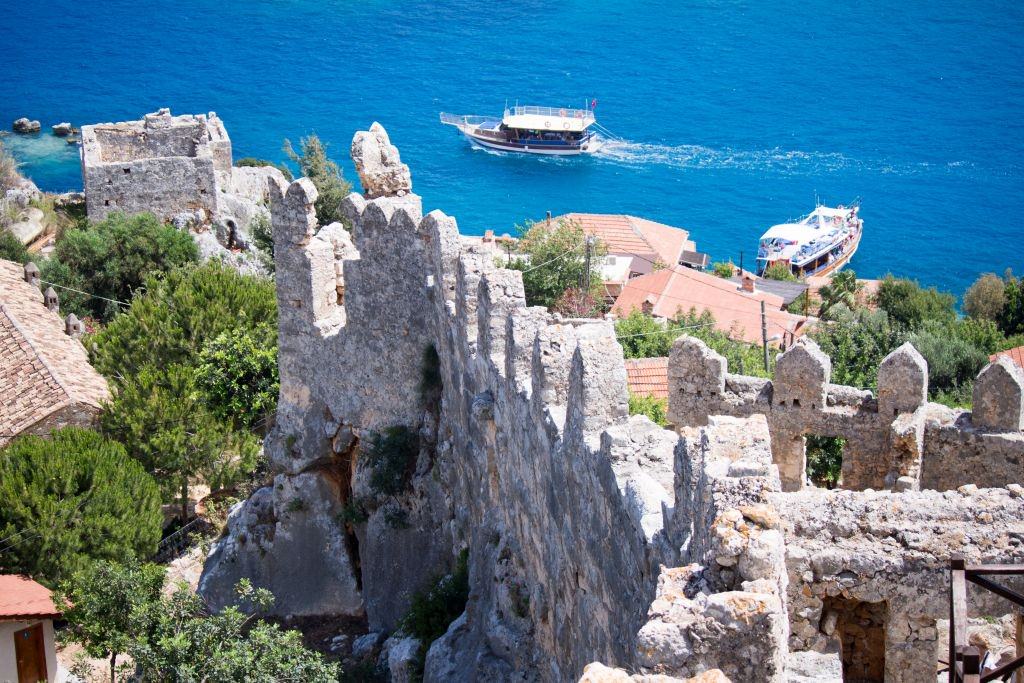 Choose among a list of tried and true itineraries or customize your journey according to your needs. From Bodrum to Antalya, Kas to Icmeler, Kekova to the Greek Islands. Most parts of the Turkish coast (and some parts of Greece) are covered by Alaturka Turkey blue cruises .
Blessed with a sunny climate all-year round, this region knows how to put a spell on its visitors. It's been attracting people from all parts of the world for thousands of years now and it still remains deeply fascinating. No matter what you decide when you create your itinerary; you can be sure that you will observe some of the most gorgeous landscapes you have ever seen.
I took my cruise in May of 2014. As I write these lines on a rainy autumn day, I'm having flashbacks of my time on the yacht. I can guarantee that when you come back from your cruise, you'll be dreaming about it for years.