As far as city break destinations go, London takes some beating. Boasting iconic sights, word-famous institutions and more history that you can shake a stick at, this huge metropolis has got to be on everyone's must see list.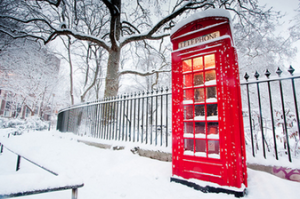 Although you may think London's reputation for grey skies and rainy days will only be made worse by an autumn or winter visit, September to December is actually a fantastic time to visit the capital and here's why.
The summer crowds have gone home 
As London is such a fantastic city, it does draw the crowds and occasionally this can become a little overwhelming in the summer months. However, by September most visitors have headed home, leaving the city a lot more peaceful and more manageable.
Having fewer crowds makes it easier to get tickets for shows, reduces queuing times for popular attractions and makes navigating your way around central London a lot easier.
The parks look fantastic 
On a sunny, autumnal day, there are few places more beautiful than London and this is exemplified by the city's many parks and green spaces.
Just take a stroll around Hyde Park, Regents Park or Hampstead Heath to see the huge array of colours in the trees and enjoy the unique views of the changing seasons.
It's easier to find good hotel accommodation 
Another great benefit of visiting London outside of the main tourist season is that it will give you a much better chance of finding good quality and good value accommodation.
You can give yourself an even better chance of finding the perfect room by booking your break through Superbreak as they have a huge selection of hotels and other accommodation for you to choose from.
The shops are gearing up for Christmas
 If you love to do a bit of shopping, autumn and winter is the perfect time to hit London's stores as many are already gearing up for the Christmas rush.
Depending on when you visit, the lights may well be in full show on Oxford Street and Regent Street, and many of the biggest retailers will already be showing their winter window displays for passers by to admire.
Whether you visit London in the height of summer or the depths of winter, the city will always have something exciting to offer – so why not book your trip today and find out for yourself?