Pulling in visitors from all around the world, there's much to be said for Europe's diverse and rich mix of beauty, history and culture.
Here, we've outlined just some of the best places to visit in the cool and contrasting continent. As Europe truly offers a destination for all tastes, we're sure you'll find something you love in this list and – as all these destinations can be flown to with great-value options from Flybe, you could be exploring them sooner than you think!
London, United Kingdom
No trip to Europe would be complete without visiting the bustling metropolis of London. With there being so much to do and see in the city, it's no wonder that London is one of the most visited cities in the world and a cultural capital of the world.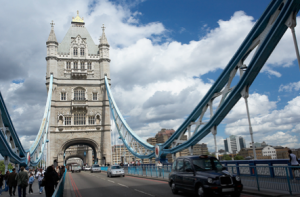 Rich in history, art and architecture, there's so much to explore. From charming pubs in the centre to culinary delights in the east, no visit is complete without taking in major sights and World Heritage Sites including the Tower of London and Westminster Abbey.
Budapest, Hungary
The lively centre of Budapest is becoming increasingly renowned for its picturesque scenery of parks, spiralling churches and tranquil river. The city offers an array of baths and spas with over 15 million gallons of water flowing through the springs and boreholes of the city daily.
Trendy bars and old-fashioned coffee shops frame the centre of the city.
Verona, Italy
Straddling the Adige River, Verona is an attractive city in northern Italy, boasting artistic heritage. The city itself is a World Heritage Site due to its urban architecture and structure. Star-crossed lovers Romeo and Juliet made Verona world famous for its romance, with Juliet's balcony remaining one of the city's main attractions.
Operas and annual fairs keep the city interesting, with the ancient amphitheatre that was built by the Romans.
Vienna, Austria
Vienna's coffee shops are reason alone to visit the stunning capital of Austria. Being the cultural, economical and political centre of the country, Vienna is a lively city with an array of culture-related activities and sites. Packed with imperial history, the city offers a contemporary museum and upbeat nightlife whilst also having quieter areas as well. Don't miss the Schonbrunn Palace, Imperial Palace and a performance at the State Opera House.
Reykjavik, Iceland
Sitting as the world's most northerly capital, Reykjavik is truly unique with plenty of charm in its colourful buildings and people. The city is full of contrasts, from the feel of village life being mixed with metropolis, to the Viking heritage and contemporary vibe.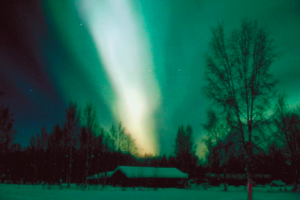 The city has plenty of culture to keep any visitor occupied with cosy cafes, lively music, quirky museums, fine restaurants and geothermal pools. The backdrop of snowy mountains adds to the amazing scenery, which can often be complimented by the phenomenal Northern Lights. So if you are looking into the best way to travel to any of these wonderful destinations, travel with Flybe for cheap and hassle free flights.