Going on a cruise holiday is something that we should all try at least once in our lifetime! I was fortunate enough to go on my first cruise back in 2013 and I absolutely loved every second of it. I usually have quite a hectic travel schedule so having the opportunity to kick back and relax on a luxury ship for a week was just what the doctor ordered. If you've ever been on a cruise then I would love to hear about your experiences, all you have to do is pop your story in the comment section below.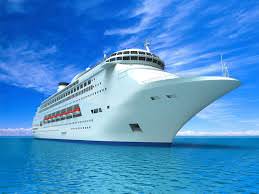 I wasn't too sure about when I would head off on my next cruise until I came across Cruise Miles. Why use Cruise Miles? Well, it's simple. Cruise Miles is an exclusive rewards programme that was launched back in 2010 by one of the leading cruise specialists in the UK. When it comes to creating a rewards programme that really does benefit the customer these guys have absolutely nailed it!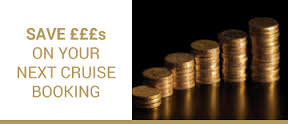 The simplicity of the Cruise Miles Rewards Programme is what I love the most – for every pound you spend on a cruise you will earn one cruise mile. You can use the miles in your account to save money on your next cruise or put them towards added extras that will make the cruise even more special. Here are the amazing extras you can choose from:
– Free Hotel Stays
– Free Cabin Upgrades
– Free UK Chauffeur Transfers
– Free Car Parking
– Free Regional Flights and Flight Upgrades
With so many extras to spend your miles on it's pretty easy to see why Cruise Miles is a market leader. They are even generous enough to offer 1, 000 free Cruise Miles when you first open an account, so what are you waiting for?

The Cruise Miles Rewards Programme was created by Reader Offers Ltd which is the main reason why it is so good. They have been running for 20 years and are officially the UK's number one independent cruise specialist. To see just how respected they are take a look at this picture which shows all of the cruise companies that endorse their Cruise Miles programme.

When it comes to making your booking using your Cruise Miles you can book with any of Reader Offers Ltd's partners, this means that the choice is absolutely staggering! If you are taking a cruise anytime soon then you certainly need to sign up for Cruise Miles as soon as possible, if a company as reputable as Reader Offers Ltd wants to reward you for booking then you certainly take them up on that offer – I certainly did!