If you've travelled to Sydney before, you'll know the eating out will consume most of your travel budget. If you do your homework, you might find that dining on a budget is actually quite achievable. With a site like Yumtable.com.au, you can book a table and receive a discount/special offer when you get your bill. Depending on the restaurant, you can save up to $40 off your total bill.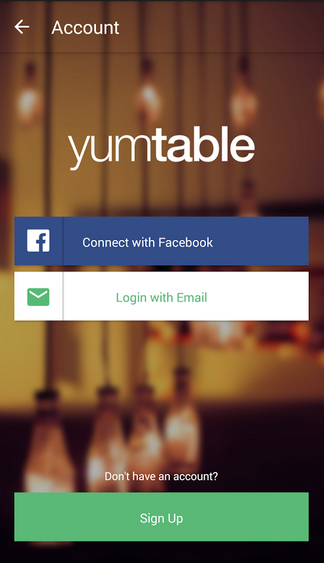 There's a big selection of restaurants so you can pick one to suit your cuisine and budget. If the thought of organising transportation to and fro stresses you out, Yumtable.com.au has partnered with Uber to launch #UberDining – meaning you can book a table and organise a ride to the venue in one transaction.
To celebrate this new partnership, every Friday beginning in May, #UberDINING will give lucky users the chance to win a free dining experience. The winners will be picked up by a private Uber chauffer and taken to a mystery dining location at one of the city's best restaurants where they can sit back, relax and enjoy a dinner for two.
The Uber experience will be available in the Yumtable app from May 10th. Meanwhile, people can sign up to Uber and enter in the promo code 'YUMTABLE' to receive $20 off their first ride as well as be notified first when the #UberDINING promotion begins. Existing Uber riders can stay in the loop by entering promo code 'UberDINING' into the Uber app.
Tips to Eating Well
Opt for hostels or hotels that include continental breakfast
Plan your meals. Go to grocery store and buy some bread and cold cuts – sandwiches can go a long way, leaving you with more cash to splurge on a fancy meal here and there
If there's a fancy restaurant you want to try, look to their lunch menu, it's always cheaper than having dinner
Always insist on table or tap water
Tipping is different in every country. Do some research on etiquette to ensure you're not over or under tipping.
If you love to dine out, do so on a weeknight where you're likely to find more specials
Yumtable offer diners the choice of 1900+ restaurants when booking via their app or website, covering all types of cuisines, price ranges, locations and special offers.