Looking to explore all China has to offer? One of the best travel tours companies in the UK offers both escorted and private tours to China, allowing you to visit popular sites like Beijing's Great Wall of China and the Giant Pandas in Chengdu. However, it also lets you explore less talked about sights such as visiting the giant Buddha in Chengdu or learning how to write calligraphy in Xian.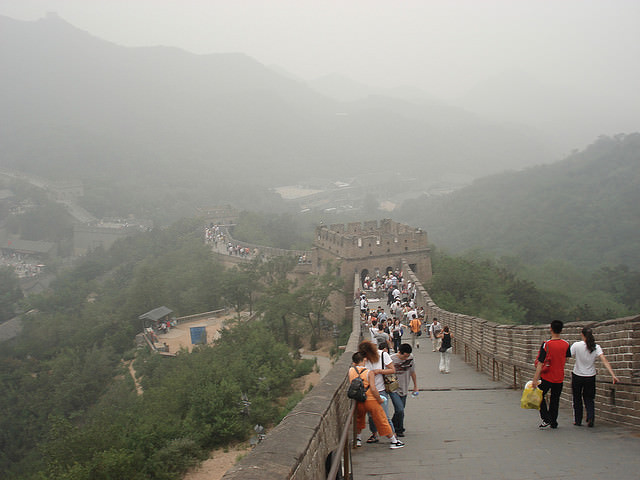 Image by Q8y_dream via Flickr
Visit China With My Family
I recently returned from a 12-night vacation tour of exploring the best sights in China. I used an escorted China tours leaving from the UK that features a variety of family options so that my children would enjoy the vacation as well. I really appreciated that our itineraries started later in the morning allowing us to get ready at a leisurely pace and not rush like we might on other vacations or at home. It felt like a real relaxing holiday. All of us enjoyed watching and learning new things, from the correct way to eat with chopsticks to tobogganing down the Great Wall of China.
We saw so many exciting attractions throughout our escorted China tour. Our tour began in Beijing, where we toured one of world's most infamous landmarks, the Great Wall of China. We saw it in a less populated area near Mutianya and were even able to experience tobogganing down it after as a different experience. We spent several days in Beijing, enjoying attractions like kite flying in Tiananmen Square, visiting the 2008 Olympics Water Cube, and attending Shadow Puppetry and Acrobatics at the Lao She Tea House.
We later travelled to Xian, where we saw the infamous life-sized soldiers from the Terra Cotta Army. China's first Emperor Qin Shi Huang created and built this army in 246 BC and an impressive 6, 000 life-like warriors have been re-created and, there are soldiers, acrobats, and horses on the grounds, and they all look unique. We also attended the Tang Dynasty performance, which tells the story of the Chinese culture through music, story, and colorful dances.
The Chinese accommodations included in the tour were comfortable. Some included interconnecting rooms, while in others we could stay in one large room together. We especially liked the Grand Noble Hotel in Xian with spacious rooms, a swimming pool for the children and a full hot breakfast each day. We also sampled different kinds of Chinese cuisine, including Cantonese and Sichuan, which is popular in all parts of China, trying dishes like steamed spare ribs with chili pepper and black beans and sweet and sour pork. We also enjoyed Peking duck in Beijing.
In addition, we also learned about martial arts at the Shaolin Monastery Temple in Louyang, which was originally founded in 497 AD, and though it's been destroyed, it's been rebuilt several times, and is still an important presence for teaching martial arts. We were in awe as we explored all of the temples.
The entire family loved exploring and interacting with the giant pandas at the Research Base in Chengdu. We saw over 60 different kinds, some of which are endangered. We also booked the opportunity to hold and interact with a baby panda cub, which is an experience that the tour company can book for you in advance.
We felt this tour was the best experience for us because unlike so many other travel tour opportunities that include a large group, this China vacation tour allowed us to go on a private tour with only our guide. This gave us more freedom to select the dates, attractions, and opportunities that worked for us.