If you're the same as me then you always like to smell good when ever you leave the house, apartment or hotel. We're always in such close proximity to others that we might as well be smelling are very best, who knows you might bump in 'the one' on your way to work or in the elevator so it's always good to be prepared! When you're on the road it is always good idea to have some good cologne to hand, it can always make you feel a little refreshed and more confident after a long journey!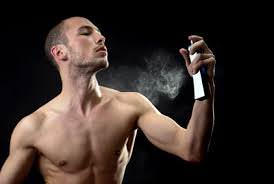 There are quite literally thousands of different types of men's fragrance on offer these days, it can be a tad tricky to choose which one suits you best. You also have to consider that different fragrances match different occasions.
I love wearing a good fragrance and have perfected the art of buying them, if you're stuck for some inspiration then here's a little to help you through the buying minefield!
Fix your budget
This important with everything that you do but it's important when it comes to fragrance because you can often find yourself spending an arm and a leg for a small bottle of designer cologne. Setting a strict budget will help you to narrow down your choices, this is very useful because like I have already said, the choice can be overwhelming at first!
Know how you want to smell
This is where you need to really pay close attention to detail, what will you be using the fragrance for? When will you be wearing it? The general rule of thumb is that if it's an everyday cologne you're looking for then it needs to be light and fresh, where as if you're trying to impress a lady or your girlfriend then you need to figure out what she likes.
The weather and climate where you live will also impact on your choice; if you live in a hot and humid place you definitely need to be looking at woody or floral colognes.
Hit the shops and buy it!
Don't just rush down to the shop and buy before trying. You should smell as many samples as possible before heading to the check out, but make sure you don't over use your nose! There's only so many fragrances your nose can take without being useless, that number is around 15-20 different fragrances. The best place to spray it on your body to test it is on your wrist or on the back of your arm. When you're happy with your choice of go for it!