Whether you want to travel during a gap year or are simply looking for a unique way to see the world, a backpacking holiday is a great, cost-effective way to get out and about. You can travel to a variety of exotic destinations pretty cheaply and are free to roam wherever you want; allowing you to release your inner adventurer with a trip that is perfect just for you.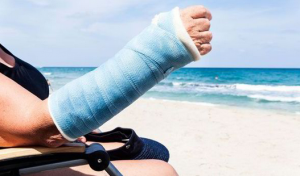 One thing that is important if you choose to go backpacking is insurance
Whether you opt to go with the most common holiday – a short break to southeast Asia (along with 40% of backpackers) or choose to travel longer or to a different location, insurance is still a vital essential. You wouldn't leave without your passport and you shouldn't leave without insurance either!
What insurance is there for backpackers?
There is specific travel insurance just for backpackers which is designed to cover you against a range of illnesses and injuries in various locations. Along with this, travel insurance for backpackers allows you to visit lots of different countries and places under one policy.
Depending on the type of policy you choose, it can also cover working abroad and a wide range of adventure and adrenaline sports that may be available to you while you're away. Take a look at policies from Cigna Global for more information on this.
Why do backpackers need insurance?
While backpacking is amazing, it can't be denied that it comes with risks. You'll often be walking or hiking within or between locations and this can increase physical risk of injury.
As you're likely to visit a number of different countries or destinations during your trip you'll also be exposed to different illness risks and climates so this needs to be taken into account.
Some other significant risks for backpackers include:
Food poisoning from cheap or ill-prepared food
Illness caused by drinking local, un-purified water
Accidents caused during travel – whether on foot, on motorbike or in a car
Increased risk from adrenalin sports, water sports and other high-risk activities
Increased risk of contracting or transmitting disease via livestock if staying in rural locations
Prolonged exposure to the elements during excursions or long hikes
Increased exposure to biting insects and thus greater risk of contracting the diseases they transmit