If you're in Europe then Lisbon has to be the number one destination for the discerning weekend trippers amongst us. With the iconic style, art and culture, top class restaurants and some of the best seafood you will ever try, it is not difficult to see why the city is popular.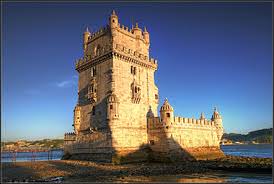 Lisbon is the most westerly capital in Europe, the capital city of Lisbon continues to draw people year after year. I have put together a super list of what this magical city has to offer, from the major sites right down to some awesome insider tips!
Lisbon is a very luxurious city, you will find some world class restaurants, bars and cafes. Of course there are some truly amazing hotels in Lisbon, in my opinion it has some of the best in Europe. Despite the fact that Lisbon has an interesting and rich history it is a surprisingly modern city, the mix of both make it such a fantastic destination.
So what are you waiting for? Book the tickets, get a great hotel deal and have one of the best trips you will have! Have you been to Lisbon? I would love to hear what you think of Lisbon, what are your must do things in Lisbon? All you have to do is put your thoughts and experiences down in the comment box below this post.
Walk
The first bit of advice I always offer people that are heading to Lisbon is that the best way to get around is on your two feet. Central Lisbon is quiet small and can often be quite bad with traffic, so take in more of the city by walking around. You will always experience more if you are out on the streets instead of stuck in a taxi!
Toree de Belem
If you're heading to Lisbon then it would be a crime to miss out on this UNESCO world heritage site, it is one of the most famous monuments that is in Portugal. It was first erected way back in the 1500s to protect the entrance to Lisbon's harbour. This impressive gothic tower is a must see!
Eat everything
Portugal is world renowned for it's seafood, Lisbon is known to be the best place for this seafood, so it really does make sense to try as much as possible! If you want to eat some of the finest seafood then please do ask the concierge at the hotel for his/her recommendations, the local knowledge will mean you have a meal to remember! Forget any idea of diet and eat as much as you can, you certainly won't regret it!