If you've never been to Southeast Asia and need some advice on what to bring on your journey you've come to the right place. The items you pack will greatly depend on the specific location and time of year you decide to go so be mindful of the seasons!
Here are some things to consider when packing for your trip to Southeast Asia:
Pack for style!
Try not to throw fashion completely out the window when packing for your trip. You will most likely have nights when you'd like to look a bit nicer and more presentable, so definitely plan for them. You'll want to pack the lightest clothes available and stay away from bringing along heavy and thick clothing when possible.
Jeans can be quite bulky, so bringing along a pair of 'jeggings' can be a great solution to this problem! Try to include as many wrinkle-free items as possible when packing so that you can keep your clothes looking pristine even after a few wears. Also, think about packing some darker colors too, as they will not show signs of dirt as quickly! When choosing a pair of stylish shoes, it's generally a great idea to bring a dress shoe with a thicker heel as opposed to a thin high-heel. That way, they are stylish and comfortable, but won't be getting caught in cracks or cobblestones when walking! When it comes to packing in style, always remember to keep comfort in mind- there's nothing worse than bringing along a fashionable outfit, only to feel miserable in it after a couple of hours.
Pack for the season!
It rains often in Southeast Asia from the end of May until October as it is Monsoon season. If you decide to travel to Asia during this time, make sure to bring along a rain jacket, umbrella, or a poncho. Leave your down feather jacket at home because you will not be missing it in the humidity that this season brings!
Decide that you'd like to go during the months of summer? Not sure if you're aware, but it gets hot in Asia- really hot and really humid. You will want to bring along light, breathable cotton fabrics to keep from having a heat stroke! Bring along those sunglasses and sandals, because the sun will be shining during this time of the year. It's also wise to bring gear that has zip pockets and hidden pouches too, for security when walking through the streets.
If you end up going during the cooler months, make sure to bring warm clothing. Remember that the farther north you get, the cooler the temperature gets too! Maybe a light jacket or sweater will be appropriate in Bangkok, but for the northern hills of Chiang Mai you might need a heavier coat.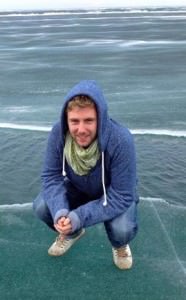 Pack with modesty in mind.
Southeast Asians dress tend to be pretty modest dressers, as this is a deeply ingrained part of their culture. Always be mindful of the local culture and cultural norms in the places you go. It's important to make sure that you wear clothes that cover your shoulders and legs anytime you make a visit to a local temple, church, or mosque as it is a sign of reverence and respect. If you do decide to visit a sacred place such as this, be sure to wear shirts and tops with sleeves, as well as maybe a sarong or pants to cover your legs. Modesty is a huge deal in the Asian culture and showing too much skin can be very disrespectful to the locals, so as long as you're nicely dressed and fully covered you shouldn't have a problem!