It's that time of year again when we start thinking about our summer holidays, parents are searching for the ideal place to take their family. It can be a tricky choice because you want to make sure that the place where decide to go and spend your hard earned cash is absolutely perfect for you and the whole family. You need to be sure that the place you choose is child centred and somewhere that your kids will absolutely love. If you book direct holidays then you are sure to get some great advice about where to go and also you know that the price you are going to get will be competitive with every other travel agency. Once you have gone through the headache of finding the right place and paying for your trip you need to start thinking about having peace of mind whilst your on your holiday. By following a few simple steps you can make sure that your mind is not worrying about things so you can focus on making the most of the valuable time you have with your family. Here are three things that I always like to remind my friends of before they go away with their family.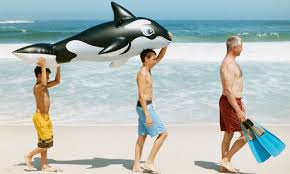 Leave a clean house
There is nothing nicer than coming on to a clean and today house. After a relaxing holiday spending every waking minute with your family members you don't want to be sitting in the car or on the train heading for home knowing that you will have to wake up and clean your house. It also means that you won't come home to any nasty smells if you don't leave dirty dishes in the sink! There's nothing worse after coming back from your family holidays and having to empty the fridge!
Tell people that you're going away
It is always advisable to inform people about your travel plans. The best people to tell are your neighbours, family and friends. The neighbours will be able to keep an eye out for your house to make sure that no one is going in to it uninvited! Friends and family will be able to help you with little jobs like watering your plants and feeding your cat. You may even be able to wangle a lift from the airport!
Be prepared for emergences
When travelling you should always bring a small first aid kit in your luggage, you never know when you will have a small accident and need some plasters or simple items to dress a wound. Of course we never want to use a first aid kit but you will be extremely thankful when you have it to hand in case of an emergency.