The UK promises some of Europe's most beautiful countryside, with wild moors and sweeping hills across the landscape. If you're looking for a gentle summer holiday, a cottage holiday is the ideal getaway – for those who might not have considered it before, we've put together some of our favourite things about renting a cottage!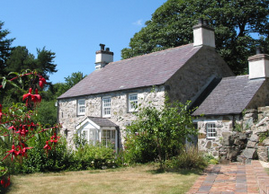 Flexibility
Whether you're traveling on your own or with the whole family in tow, there's a holiday cottage for you, from small hideaways in rural Scotland to converted barns in the Sussex South Downs. What's great is that many companies allow you to do a "house swap", so if you're considering  letting a holiday cottage be aware this could open up many more options for you!
Independence
Cottage holidays are entirely self-catering, which means you can maintain full control over your eating schedule – ideal for those traveling with children! You can also come and go as you please, rather than worrying about the curfews or breakfast times of many B&Bs.
Family-friendly
You'll be completely on your own, without other guests to worry about, so your children can burn off any excitement and make as much noise as they like without fear of annoying any neighbours! It's also perfect for kids who need routine, as having somewhere familiar and homely to return to at the end of a long day is far more comforting than hotel rooms.
Home facilities
While some cottages are purpose-built, many were once the homes of the landlords, which means that they're kitted out with everything a household needs to stay on top of things, whether it's laundry or dishes. It's not all hard work though – after all, you are on holiday – and you're just as likely to find cottages with swimming pools, hot tubs and built-in barbecues for a little luxury!
Private gardens
For a day spent relaxing, or just breakfast on a nice morning, it's wonderful to have your own private garden space while you're on holiday. Many cottages are situated in amongst farmland, too, so while you may have your own white picket fence to enjoy you can still sit and look out over the surrounding countryside. It's a great option for large groups, too, as you may find barbecues in the evening far more cost-effective than restaurants!