Sailing in Greece Summer 2019: Where to Go, What to Eat and What to Pack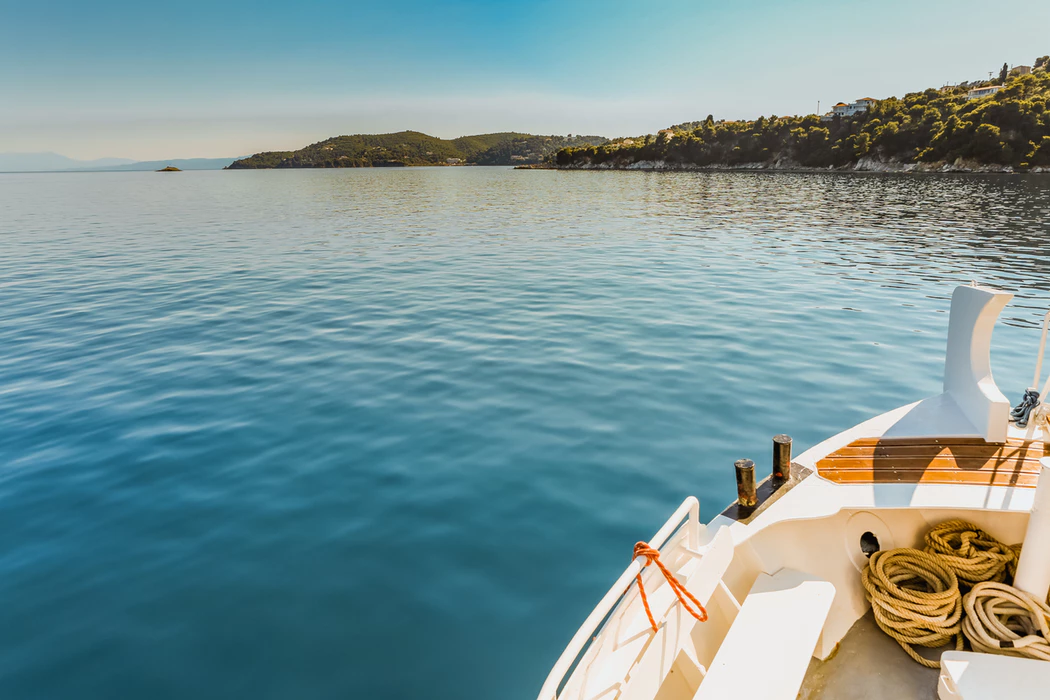 If you've got an unquenchable thirst for adventure, culture and ancient history, then you need to make your next one a sailing holiday in Greece . Greece is home to a plethora of islands, each featuring stunning beaches with private coves waiting to be discovered. 
On nearly every island you visit, you'll also find ancient ruins, enchanting towns and delicious and healthy Mediterranean cuisine. But it's hard to know where to start when planning your sailing trip to Greece this summer, so here are a few tips on where to go, what to eat and what to pack.
Where to go
With so many Greek islands to choose from, you almost can't go wrong. But have a look at the following tried and tested options for your sailing trip to Greece: 
Cyclades
Did you know that there are 223 Cyclades islands? Well, there are! But for the sake of this article, let's narrow it down a bit. The Cyclades are the perfect place for your next vacation, and for sailing and exploring, some of the best to go to are:
Santorini

Milos

Mykonos

Naos

Paros

Amorgos

Andros
You'll love the white-washed houses, the windmills with thatched roofs, and the iconic white churches with their blue domes. Head to Syros to check out the Venetian-inspired architecture or to Amorgos to take a trip to the past. 
Attica
If you want combine your sailing adventure with a visit to Athens, Attica is a great place to go. Attica hosts an abundance of marinas with luxury yachts, fishing boats and fleets of sailboats. From Athens you can easily explore the charming seaside villages of the Peloponnese. 
Saronic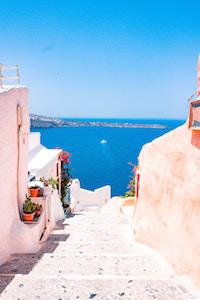 Photo by Ryan Spencer on Unsplash
After visiting Athens head to the Saronic gulf area, where some say are the best yachting waters in Greece. There are many charter options to explore the islands by sailing, and you can find the best opportunities by visiting sites like www.sailingholidays.com. 
The Saronic cluster of islands is formed by:
Spetses

Aegina

Aggistri

Hydra

Poros
You'll see iconic historic sites like the Acropolis. Although if you aren't into tourist sites, you can avoid the chartered areas and head to the east coast of the Peloponnese to enjoy the quaint tranquility of the seaside villages. In Poros you'll find endless fields of pine trees, in Hydra you'll find few visitors, neoclassical mansions and charming cafes and restaurants. While in Spetses you'll enjoy plenty of privacy with beaches shielded by trees and hidden coves waiting to be discovered. 
Crete
When considering which Greek island to sail to this summer, don't forget about the largest of the Greek islands, Crete. This is a trip for the seasoned and adventurous sailor, as it is rare for a sailor to choose to venture so far south, especially with chartered yachts. So if you own your own ship, head to Crete and visit the Malia Palace at Milatos, nostalgic castle ruins, and the enchanting port of Panormos. 
If you go to Crete, you'll have your share of hidden coves and beaches where you can relax deeply surrounded by opulent shades of blue water. 
Dodecanese islands
In Greek, the Dodecanese means Twelve Islands, and they include:
Khalki

Karpathos

Rhodes

Lipsi

Symi

Leros

Patmos

Kalymnos

Kos

Nisyros

Astypalea

Kasos

Tilos

Symi
You may have noticed that this list actually has 14 islands, because there are 14 larger islands in the Dodecanese and some 40 smaller islands, some of which are more like glorified rocks. If you are looking for a meditative sailing trip, head to the island of Patmos. There isn't much as far as green landscape goes on this island, so there won't be many tourists there to spoil your peace and solitude. 
What to eat
You know what they say, "When in Greece, eat like a Greek." Just kidding, they don't say that, but they should. After a long day at sea you should go ashore and head to an authentic Greek taverna. Don't worry if you don't understand the menus, most Greeks speak a bit of English and will be more than happy to help you. 
So keep an open mind and let yourself delight in the magical dance that the many flavors of the Mediterranean will perform on your tongue. 
Make sure to eat plenty of Greek salad, feta cheese, fried eggplant, octopus, rabbit stew and stuffed grape leaves. And definitely don't forget to sip on a small glass of wine with your dinner. 
Check out these places if you head to one of the five destinations mentioned above:
Cyclades: If you are looking for simple and authentic, you must go to Paleochori, and find this family-run beach taverna named Sirocco. Sirocco cooks simple and traditional Greek food for hours in clay pots in a volcanic sand pit. No pretensions here, just good food.  

Attica: If you're in Attica, head to Athens and enjoy an evening in one of the best restaurants they have to offer. Klimataria was opened in 1927 and to this day is a family-run taverna. 

Saronic: Primasera restaurant is located at Punda, which some would say is the most breathtakingly beautiful part of the Poros canal. It is owned by a family with deep roots in fishing traditions, and their specialty is raw fish; think carpaccio. 
Crete: Head to Ilios, a family tavern in Sfakia Loutro, located on the southern coast of Chania. The owners of the restaurant fish all of the fare themselves, and offer the freshest shrimp and seafood stews and pastas you could imagine. 

Dodecanese: Try Symi Kafeneion, a family-run restaurant that has been open since 1946. It's affordable and authentic, and doesn't even have a phone to call for reservations!
What to pack
It's very important to plan ahead and make sure you bring everything you need on your sailing trip to Greece. You want to make sure you are happy and enjoying your time, and that means being comfortable with the right clothes, shoes and accessories. 
The bag
Of course, before you pack, you have to know what you should be packing in. For your travel bag, you should consider packing in a soft bag rather than a hard suitcase. Soft duffle style bags are easier to swim onto a shoulder and stuff into smaller space. You may want to find a soft bag that also has wheels and a collapsible trolley for ease of transport. 
The clothes
Summer: Make sure to bring swimsuits, T-shirts, tank tops, towels and casual clothing for evenings on shore. A windproof jacket is a good idea for the days with stronger winds. Also bring some gloves to protect your hands while sailing. 

Fall and winter: Fleece sweaters, warm pants, thick socks, raincoat

Shoes: Make sure to bring non-slip closed-toed shoes to be safe on board. Actually,

boat and deck shoes

are quite in style these days. 
Here's a clothing packing list to make things easier. This list is for any trip longer than three days, as you don't want to pack too much, so you should plan on washing your clothes at least once. This list is also made with warm weather in mind. Adjust it by exchanging short sleeve shirts for long sleeve shirts, and throw in a few fleeces just to be safe!
Windbreaker

Pants (1 pair)

Shorts (4 pairs)

T-shirts/tank tops (5)

Underwear (1 pair for each day you will go without doing a wash)

Causal dresses (2)

Deck shoes (1 pair)

Sandals for walking (1 pair)

Flip flops for the beach (1 pair)
Miscellaneous
Sun protection (sunscreen, hat, sunglasses, aloe vera for the inevitable burn)

Toiletries (Soap, shower gel, shampoo)

First aid (sea sickness pills, antiseptic cream, insect repellent)

Plug adaptor for use on shore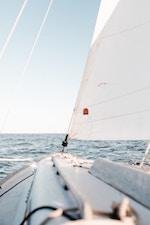 Photo by Andrew Neel on Unsplash
You may already be seeing "back to school" signs everywhere, but don't fret, summer is not over! You still have plenty of time to go sailing in the Greek islands. All you need to do is figure out which islands you want to go to, charter your boat (if you don't have your own), pack your bags and go!