The South West of England has long been a favourite holiday destination for us Brits and with some of the most spectacular and idyllic scenery available in England it's no wonder why people flock here year after year for their annual holidays. Spread across six counties; Gloucestershire, Wiltshire, Somerset, Dorset, Devon and Cornwall there is something for everyone to see from the magnificent Cornish coasts to the tranquil rolling hills and farms of Devon.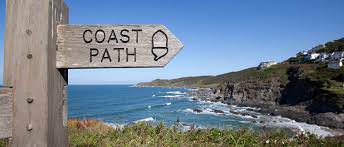 Covering an area of 9000 square miles it boasts an impressive two national parks Dartmoor and Exmoor and four world heritage sites the most famous of all being Stonehenge and the Jurassic Coast. So whether you like rambling across the moors, taking in breath-taking historical sites or just lounging around on a beach then may be a holiday to this magical place they call the West Country is for you.
Staying in English country cottages in the south west can be one of the best ways to spend your time exploring these rich and diverse parts of England, with so many things to see and do in such a vast area I have made a little guide to help you make the most out of your holiday.
Gloucestershire
The green hills of this remarkable county has a lot to offer with historic towns like and Gloucester and Cheltenham to explore and the spectacular forest of dean which is a must for anybody keen on nature, there's also plenty of stately homes and monuments to take in as well.
Wiltshire
This county is truly amazing with its deep valleys and of course the Salisbury Plain which is home to one of the wonders of the world Stonehenge. It is also home to Spectacular Country houses such as Longleat and the National Trust's Stourhead.
Somerset
Famous for its rolling hills like the Mendip Hills and Blackdown Hills, Somerset is also famous for Exmoor national park making this a top destination for the keen rambler. No one can visit this beautiful county without sampling Somerset's greatest export Cheddar Cheese.
Dorset  
This county has a varied landscape from large limestone ridges to low lying clay valleys Dorset also has some great coastlines to explore such as Lulworth Cove which is a world heritage site, Dorset is so beautiful that over half of it is classified as an area of outstanding natural beauty .
Devon
Devon is another great county in the West Country with some spectacular sites. Another place to see if you enjoy wide open spaces as its home to Dartmoor which is South England's largest open space. And no visit to Devon would be complete with a visit to the Jurassic Coast which is the UK's 5th Natural wonder.
Cornwall
And finally probably the most popular county in the South West is Cornwall; this popular tourist destination has a very impressive coastline with many beaches. With its quaint little fishing villages and nice seaside resorts Cornwall is a must for anybody visiting the West Country, be sure to try one of Cornwall's famous pasties.