From opening up new operations to visiting clients in faraway destinations, it's not uncommon for the likes of sales associates, business executives and managing directors to travel many miles throughout their working week. Below are some tips to make sure you're prepared when you're travelling away from home.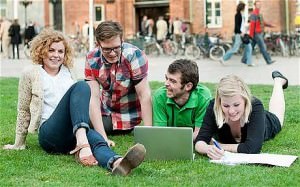 Making the most of it  
For some, visiting the airport up to three times a week can become a little tedious, especially if you're leaving family and friends at home. However use your time wisely and use your job as an excuse to check out a few sights and sounds whilst away.   Even if you don't have much time out of the office, try to sight-see a bit during your journey, which will make it a more enjoyable trip overall.
Pack lightly  
An important thing to consider when travelling for business is that packing lightly can save a lot of time and hassle. Apart from avoiding the queues when checking in, it's also a great way to ensure you escape the realms of the airport as soon as you land as you won't have to troll through the luggage carousels – this is especially useful for those who have an abundance of meetings lined up.
Put your organisation skills to the test
If you're planning on showcasing a presentation, then sending over any samples you have in advance is always a great idea and prevents you from forgetting any important documents on the day. Making a list of what you need to take is a good way to ensure you've packed everything. Finding that you've overlooked a laptop cord or phone charger on arriving at your chosen destination may prove detrimental.
Choosing the right accommodation
When it comes to travelling on business, it's important to ensure you have a centrally located hotel or apartment pre-organised. If you're travelling as a group, then the likes of executive serviced apartments limited are a great option and pose a good alternative to that of a hotel. From in-house laundry facilities to spacious kitchens, such accommodation boasts a home away from home.
Phone charges
When it comes to calling home, it's important to remember that your phone provider may charge you a great deal more to use your mobile overseas. Investing in the likes of a world SIM or using a number of video calling options like skype is a much more cost-effective solution to those necessary phone calls.