Does your wanderlust soul crave to be a globetrotter and to travel and explore the rich cultural experiences of the European cities? Well, Europe has more exciting places to visit that you can hardly fathom of! The cities of Europe are teeming with an exciting culture with several roadside performances, local cuisines and heritage buildings to visit that are the major tourist magnets in these cities. Thousands of foreigners plans to make a family vacation or goes on a solo trip to immerse themselves in these rich cultures which they've so far browsed in the magazines or in the internet. And when it comes to vacation, there is no better alternative to lodge in one of the finest hotels, and spoil yourself into the spacious luxury offered by these hotels. So, without any vacillation, pack your bags and get ready to embark on an adventure of your lifetime!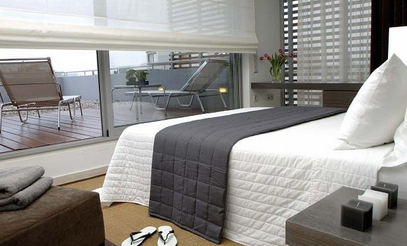 The best of ancient city of Greece:
It would be a mere tomfoolery to do if you don't pay a visit to one of the ancient cities standing strong on the Earth. The city of Athens bears several ethereal heritage spots and with unfolding their mysterious tales will surely give you Goosebumps! Check into one of the finest hotels in Athens like Metropolitan Hotel Athens that serves the accommodation facilities, with state of the art broadband internet, Wi-Fi, satellite TV, and royal lavish beds that will make you fall in love with the city. The dining area serves the authentic cuisines of Greece, which are delightfully tasty. Apart from these foods, the local dishes are simply appetizing as well!
While you're in Athens, don't forget to visit the National Archaeological Museum that bears several artifacts from Neolithic Age, ancient Kouroi Egyptian sculptures and several other artifacts' like clay vases and tools dated back to 7th millennium. Also check Temple of Olympian Zeus, whose remnants pillars are still erect despite the oppressive assaults by numerous wars. These are the major tourist magnet spots that one should definitely visit.
Live royally in the land of Queen:
While visiting London, you can reside in one the best five star hotels in London like Westbury Mayfair Hotel, overlooking Hyde Park. This hotel provides special privileges to their guests apart from basic amenities. The hotel has a unique touch of contemporary elegance into classical edifices. The hotel has gym, spa and even a swimming pool that will provide you the sheer lavish comfort while travelling around Europe.
London is famous for Big Ben, Westminster Abbey, Buckingham Palace and the infamous Eye – the Ferris wheel overlooking river Thames, which gives a crystal clear perception of the entire city. Get lost in the serpentine streets and explore the local culture, street plays, minuscule shows and don't forget to try out the local cuisines like fish-n-chips, English scones and loads more.
Feel the surge of romantic passion in Paris:
While travelling around Europe, don't forget to visit Paris – the city ebbing with romance and passion! With its gargantuan Eiffel Tower standing erect, riveted by millions of micro rivets, it's a complete eye-catching tourist attraction. Also check the Louvre Museum; the home of several masterpieces completed by renowned artists of the 17th century like Michelangelo, whose infamous art – Mona Lisa is exhibited in the walls of the museum.