Visit Svalbard; What To Do As Svalbard Tourist
Svalbard Norway, the northernmost settlement in the world! Visiting the Arctic Circle may not be on your radar right now, but give it 5 minutes to flick through my experience there and let's see if I can change that! To visit Svalbard is to have an adventure that few people get to experience. Snowmobiling across frozen fjords, spotting polar bears and arctic foxes in their natural habitat, abandoned Russian mining towns, it's the kind of adventure that's hard to find in our Instagram, mass-tourism modern times. Your Svalbard Itinerary will be a story for the grandkids, I promise you that!
My blog post should help you see what to do as a Svalbard tourist, and help you plan your Svalbard itinerary. Also, I'll share with you my personal experience visiting Svalbard. It was epic (polar bears and all!)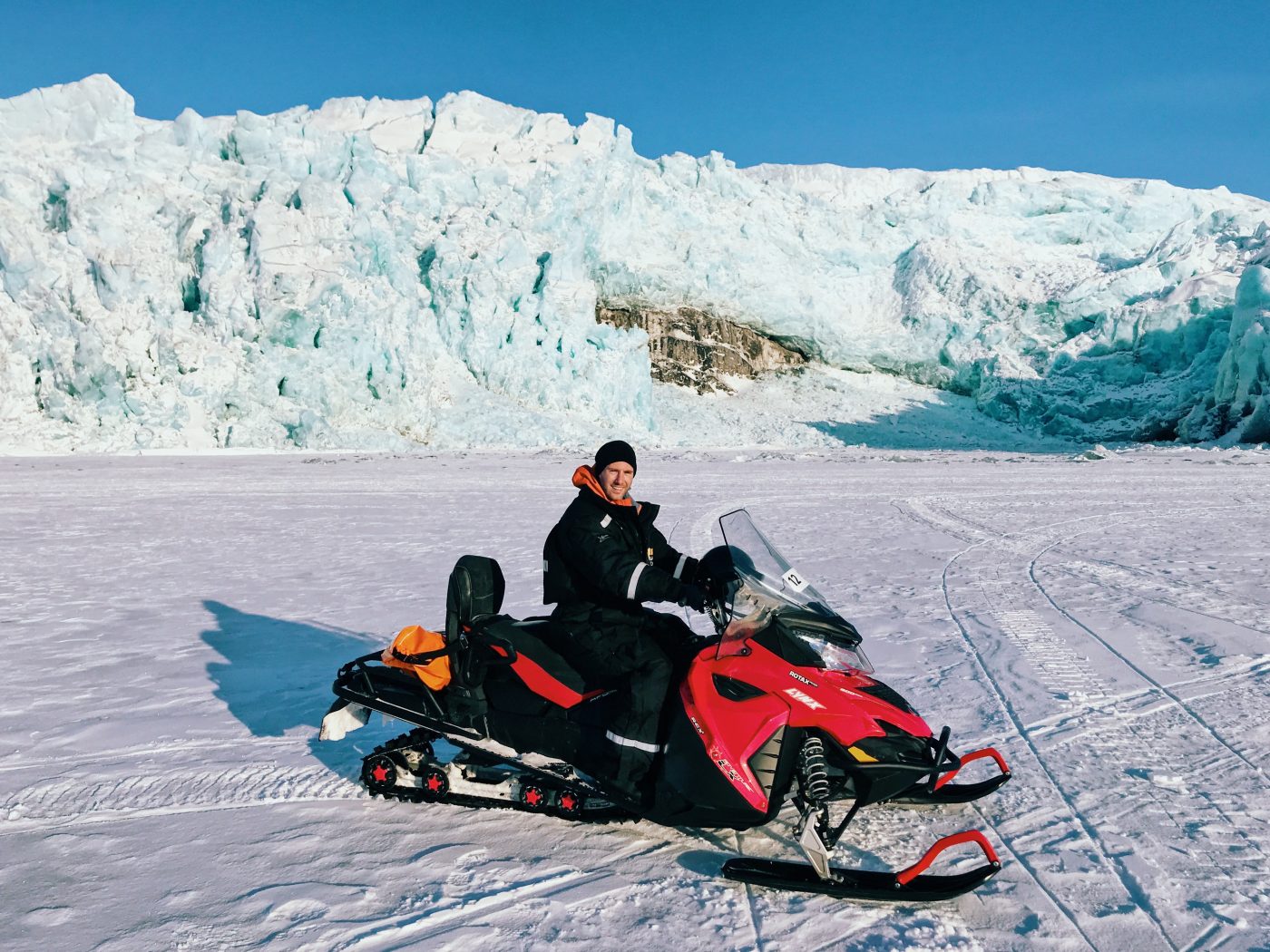 Where is Svalbard? 
Before I chat about just how amazing it is to travel in Svalbard, let's have a quick look at just where Svalbard is. It's kinda out there, right in the thick of the Arctic circle. So where is Svalbard: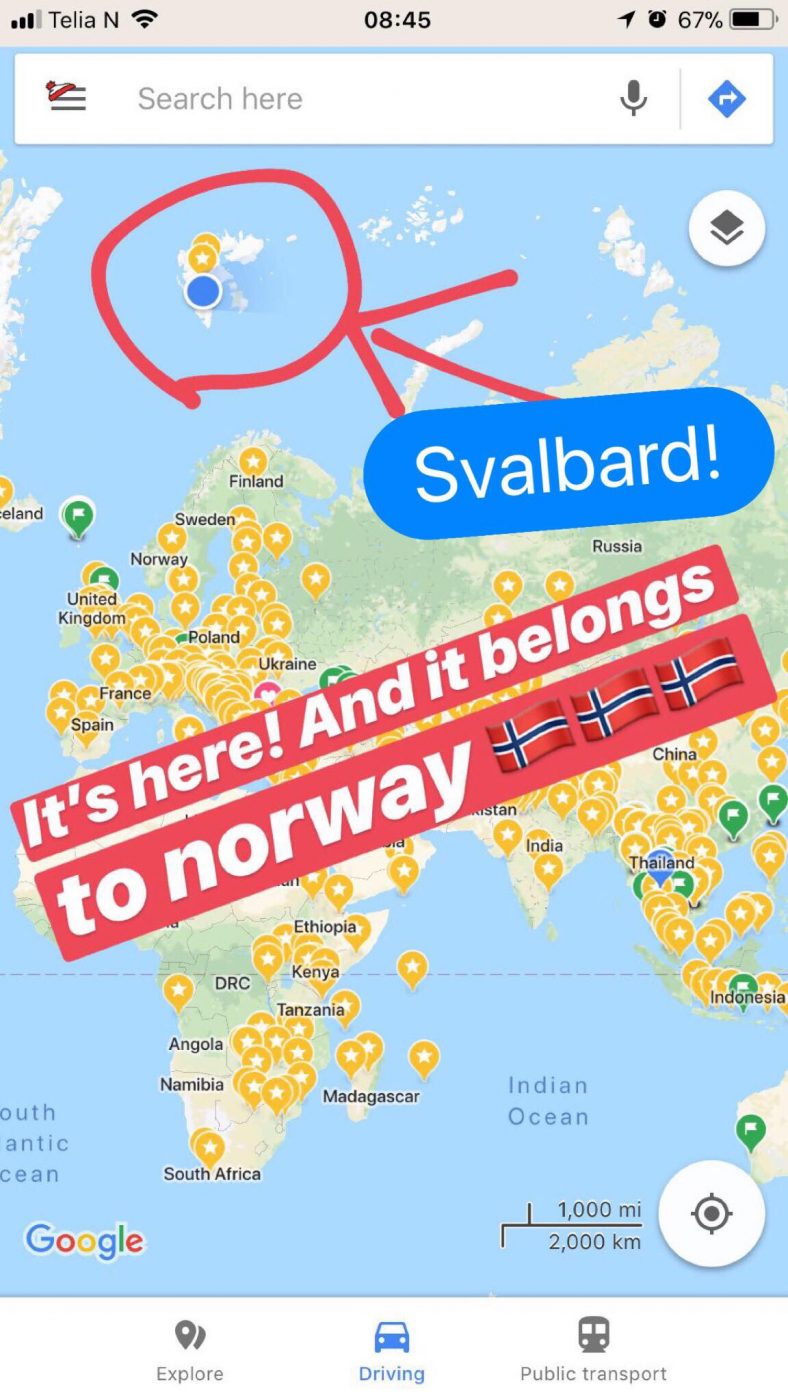 How to get to Svalbard?
It's weirdly affordable to get to. First of all, you fly to Oslo, Norway (or Tromso, but Oslo is cheaper).
From there you fly to Longyearbyen, Svalbard's 'capital'. I expected those flights to cost a fortune, similar to when you try to travel Greenland. Actually,  it cost me around $90 each way from Oslo to Svalbard, with a bag. I flew once with SAS, and once with Norwegian. They have multiple flights per day.
From Svalbard airport, Longyearbyen town is only 5km away. There is a public bus that runs for every flight that arrives ($10), so collect your bag, leave the airport and jump on the bus. It stops at pretty much every hotel in the town, but the town is tiny so you're only ever 5-minute walk or so away anyway.
Things to do in Svalbard?
Expect snow and ice, and plenty of it on your Svalbard Itinerary! Seriously though, there are a lot of awesome things to do in Svalbard. The number one option is to go on a multiple-day expedition like mine (see below), but if that's not your thing, day trips are available too. As a minimum, to visit Svalbard, I'd recommend at the very least you do these:
A day in Longyearbyen (include the viewpoint overlooking the city, it's unreal)
Get out in the wild and try to spot a Polar Bear in its natural habitat (the highlight of my Svalbard Itinerary). Arctic foxes and reindeers count as bonus points too.
A snowmobile trip
Hiking up the mountains
A visit to the Russian mining towns of either Pyraminden or Barentsburg. Pyramiden is cooler in my opinion, it's abandoned, and visiting the old buildings was like a time machine into Soviet Russia.
Husky sledging is available. Personally, having done it before, I find it unethical with dogs chained up 23 hours per day and I'd encourage people to steer clear of it. I believe in the future, we'll be on the wrong side of history doing this as a tourism activity, similar to elephant riding, and bull-fighting (as an extreme example).
Ice Caving. Check my pic at the top of the article as an incentive, gorgeous blue lights refracting off 10,000-year-old ice. Beautiful.
Kayaking (summer season), and Northern Lights (winter season) excursions are also available but I was here for the North Pole timing so I missed out on those.
THINGS TO DO IN SVALBARD TOP-TIP:
A multi-day expedition can cover almost all of these, which is what I did. Best choice in my opinion. And if you only come once, you have to do it properly.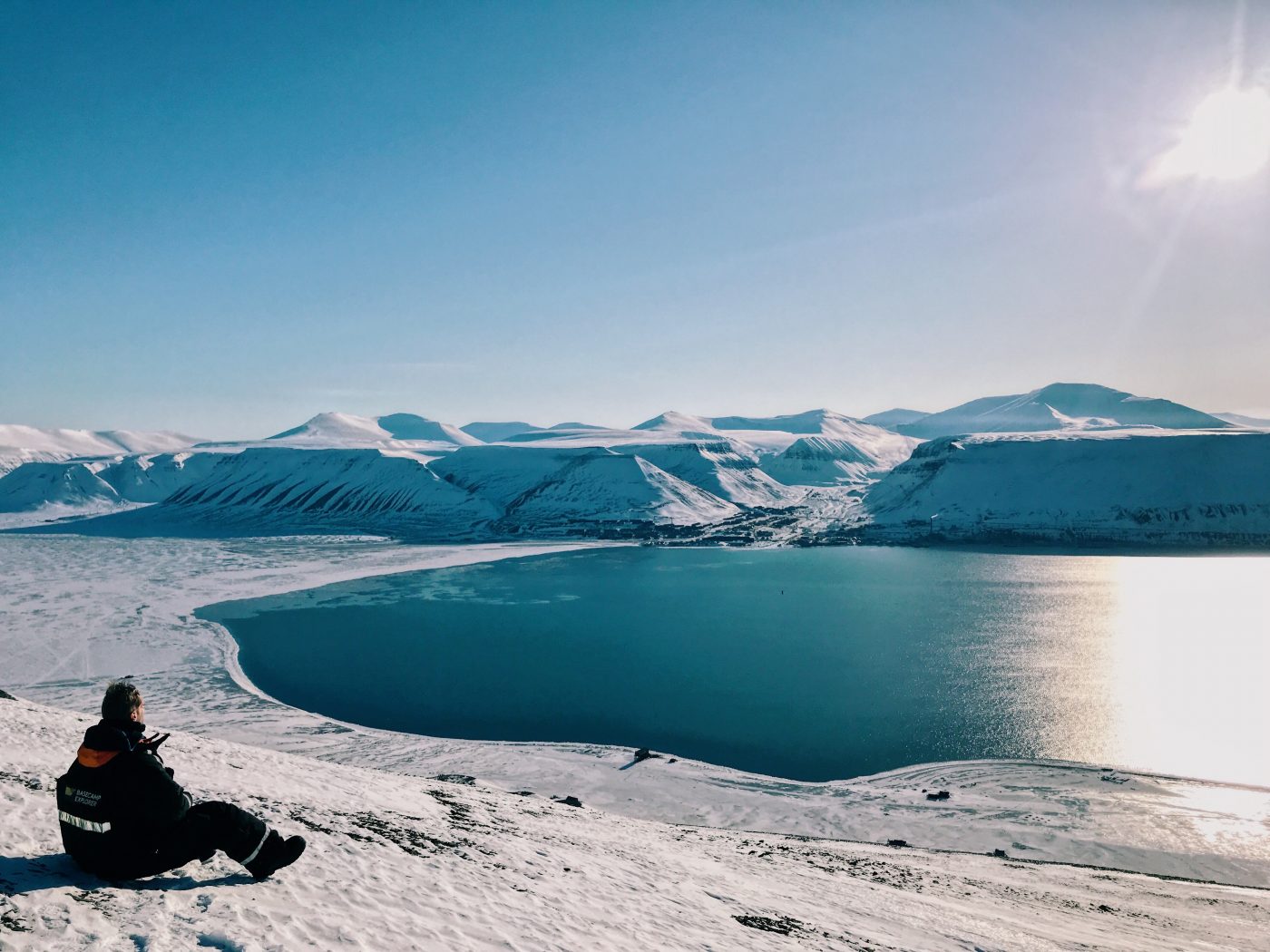 The Perfect 6 day Svalbard Itinerary
First of all, you need to get yourself to Longyearbyen in Svalbard. For me, this is how I would use the perfect Svalbard Itinerary:
DAY 1: Arrive in Longyearbyen, sleep there.
DAY 2: I'd take a snowmobile tour (like the one I did). 3D/2N. So this would be the first day of the expedition. Snowmobile across the glacier.
DAY 3: Expedition; Check out the old Russian mining towns, and sleep in the isolated hut. 
DAY 4: Expedition, but back in Longyearbyen, where you'll have booked a hotel for the night.
DAY 5: Have one day here to either decompress in Longyearbyen, it's an interesting place. Or do a day-trip hike to the mountains.
DAY 6: Fly back to Oslo
As you see, 3 days on my Svalbard Itinerary was the 'Svalbard snowmobile safari' I did with Basecamp explorers. The other days, you can kind of 'pick and mix' the other stuff you're interested in. This is the best way to do this I think.
Visit Svalbard; My Experience searching for Polar Bears and riding snowmobiles in Svalbard
So, I'm off to go to the North Pole to do a marathon there (I know, it's crazy, you can read about my North Pole Marathon here), to get there I have to go via Svalbard, one of the most northern islands in the world. Svalbard, or Spitsbergen as it's often known. Is rarely visited by mainstream tourism because it looks so far away, but it's one of the most beautiful places in the world, perfect for an adventure holiday (with a splash of luxury if you need it) and in my opinion it's one of the 2 most amazing islands in the world, along with Socotra, Yemen (the most amazing trip of my life).
Svalbard is one of those places that once you know about it, you just have to get there. I had been in contact with a tour company there 2 years before when I had heard about the chances to see these gorgeous, elusive Polar Bears in the wild. Base Camp Explorer is probably the biggest operator on the island so when I booked my North Pole trip, I got back in contact with them and my weird Svalbard Itinerary (a few days free here, a few days there) and they squeezed me on, in my opinion, their most epic excursion. The 3 days snowmobile safari.
Sleeping in a glacier lodge
Staying in their lodge at the foot of the Nordenskiold Glacier. No electricity, no wifi, 250km on a snowmobile. Perfect, my expedition that I  took on my visit to Svalbard was called the True Arctic Story it was called. I couldn't have asked for anything more.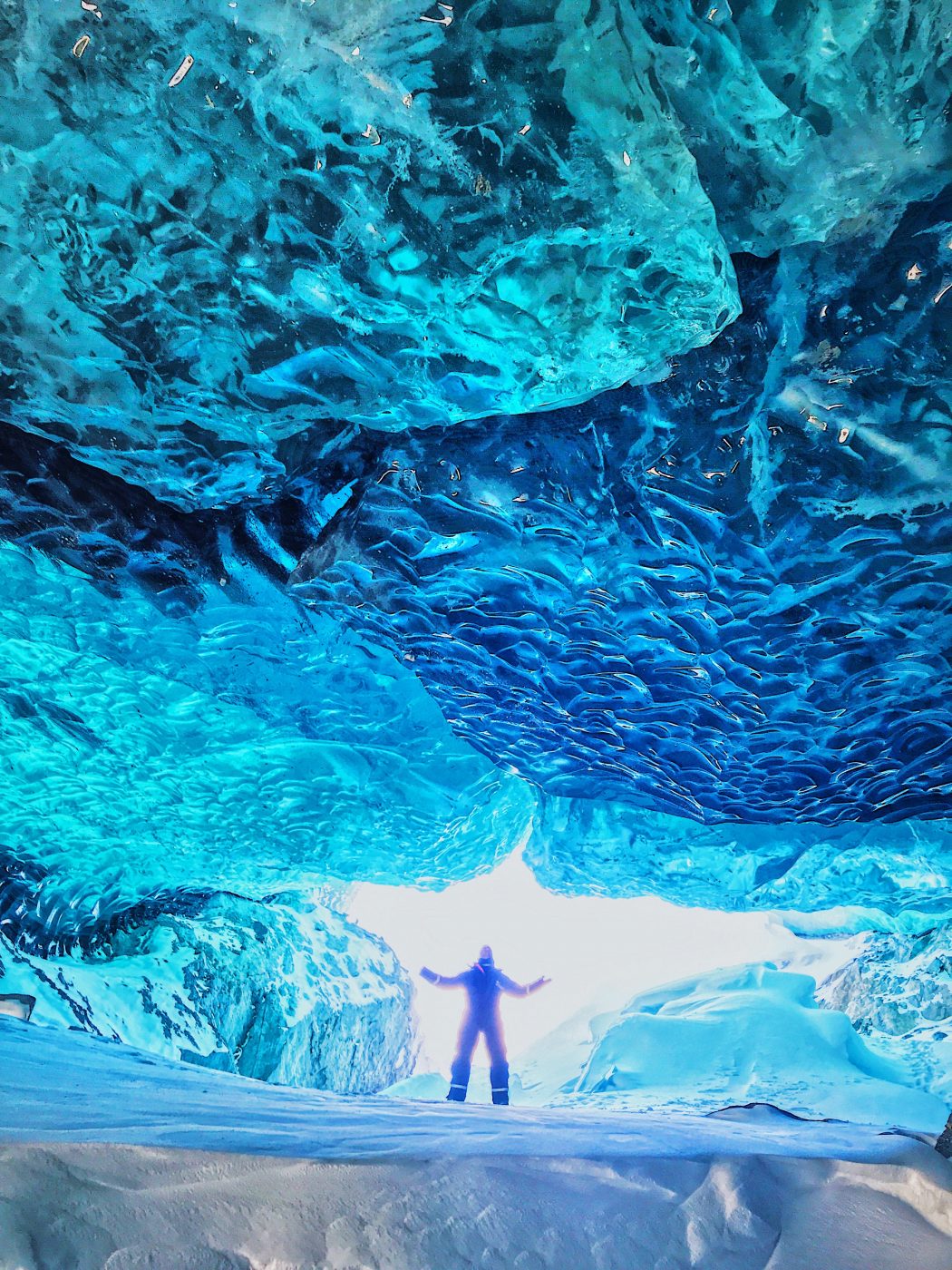 My experience in Svalbard was one of the best trips of my life. In my opinion much more fun, more beautiful, and more interesting than my trip to Antarctica (which was also mind-blowing, and holds a special place in my heart, and many others, because it's a visit to their 7th and final continent on the planet), or my previous 2 trips to other areas in the Arctic Circle.
I  had an epic trip to Arctic Circle on the Norwegian mainland, where I stayed in a snow hotel, and also I made it to Lapland, Finland. Home to the real Santa Clause, where I made all my dreams come true meeting him! But Svalbard trumps the lot.
Rather than base myself in Longyearbyen and run day trips each day, which many do, I decided to go on a 3-day snowmobile expedition, the 'True Arctic Story', with Base Camp Explorer.  The basic premise is a quick snowmobile lesson with your guide in Longyearbyen (it's very simple, honestly!). And then you spend 3 days in Svalbard, riding across frozen fjords, glaciers, snow-capped mountains. The schedule goes as follows:
DAY 1:
Snowmobile lesson. 150km drive. Traversing the mighty Tempelfjorden. Finally reaching the Nordenskiöld Glacier, and the Nordenskiöld Lodge for a well earned rest.
I woke up at the Base Camp Hotel and got picked up by my guide (an awesome Norwegian guy calls Ludva), you head over to the Base Camp offices and sign your disclaimers (if you crash your snowmobile, if you fall into thin ice, if a polar bear eats you etc) and you get all your gear you need for the snowmobiles. The temperature in April was around -15, pretty chilly, but even with your normal Arctic gear, when you're driving your snowmobiles at 70kph, the wind chill is intense. The guys supply the gloves, balaclava, helmet, and a big boiler suit to put over your Arctic gear.

As you get to grips with the snowmobile you head off into the wilderness, and the scenery needs to be seen to be believed. Huge mountains everywhere as you drive up the frozen fjord.  Blue skies and snow-capped mountains, epic landscapes everywhere you look. We drove for 4 or 5 hours that first day. Always keeping our eyes peeled for Polar Bears of course.
There are multiple stops to soak up the silence and the atmosphere, viewpoints with an expedition lunch and hot coffee. You slowly become more accustomed to the snowmobile, speeds pick up a little, soon your up and down hills like its nothing, and as 4 pm hits, you'll be approaching the Nordenskiold Glacier. If you've been to New Zealand, or Patagonia and have seen glaciers before, you'll know what to expect. A massive ice mass, electric blue in colour, sharp edges and an imposing size. Yet the glaciers in New Zealand and Patagonia are famous, surrounded by tourists, here it's just you and your snowmobile. Silence and beauty.
A polar bear spotting!
And as if they had planned it, Ludva stops at the base of the glacier, pops out his binoculars and there it was, a polar bear nonchalantly strolling across the base of the glacier. Jackpot.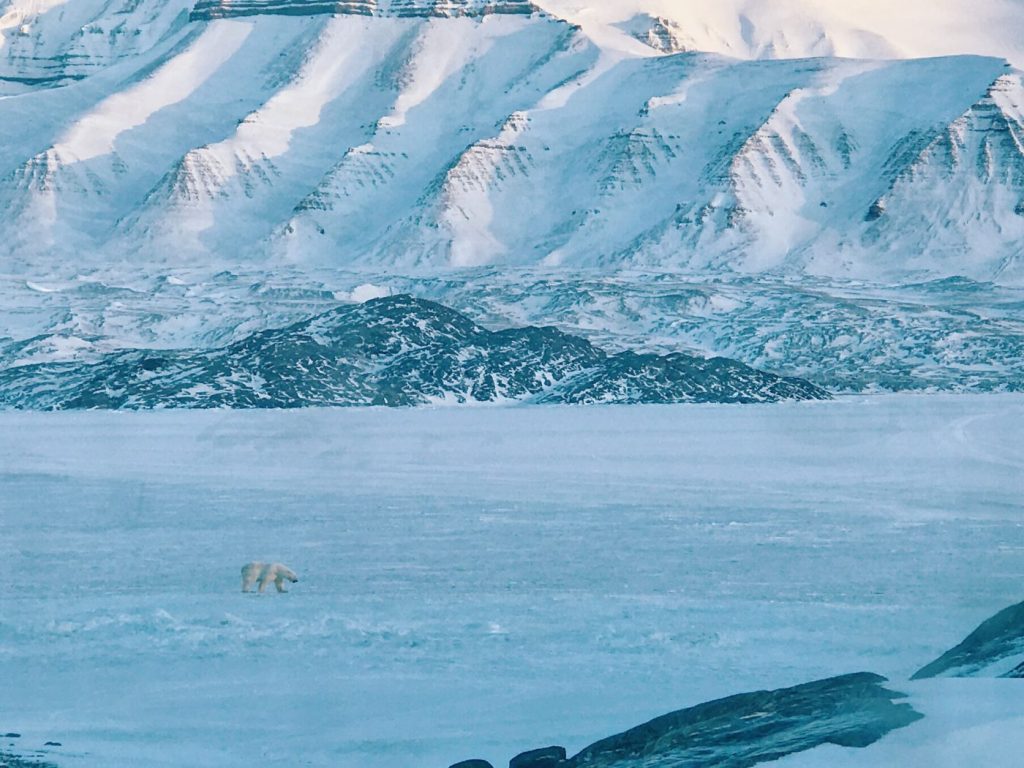 It's great to see how much the local guides respect the wild nature of Polar Bears. Once spotted from a distance you can't approach, we stayed a few hundred metres away which was more than ok with us. For 45 minutes we watched him, hoping a seal would pop out from the ice. He didn't pay us any attention but to watch this guy in action was a true privilege. After he disappeared behind a mountain we headed to the Nordenskiold lodge. I wasn't sure what to expect. No electricity, no wifi, no running water. I guess I thought we'd be suffering. But this place was beautiful! Maintained by a great Swedish guy, Henrik, who organises the place, cooks for you and rustles up great cocktails in the evening. Sure there was no electricity etc, but this was the life. And check out the view from the window.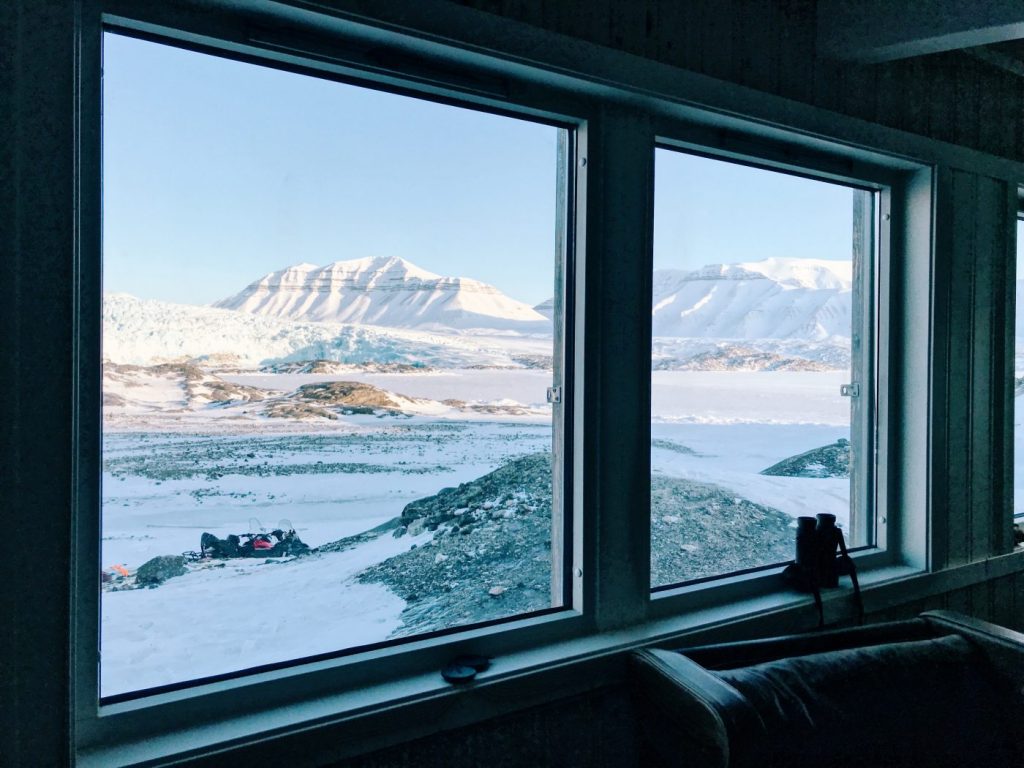 As we drink our beers in the evening, meeting new people, a cool couple of guys from Belgium. Henrik the Swede, Norwegian Ludva and me, we were treated to our Polar Bear friend stroll past the window maybe 15/20m away. Days just don't get much better than this.
DAY 2:
Abandoned Russian Mining Towns, Polar Bear Spotting, a wild ride to Dickson Bay if you're up to it! Back to the Lodge for dinner, drinks and bed.
An early wake-up. Remember the sun doesn't set in Svalbard in April, it takes a lot of getting used to when you wake up for a pee in the middle of the night, go outside at 3 am and it's almost completely light! Earlyish to bed and early starts feel so healthy, so we had brekky and Ludva deemed us strong enough on the snowmobiles to head over to Dickson Bay. A more challenging drive, and no snowmobile tracks to share, just us out there.
We drove for a couple of hours and had coffee and chocolate on a frozen fjord, just us and epic landscapes all around.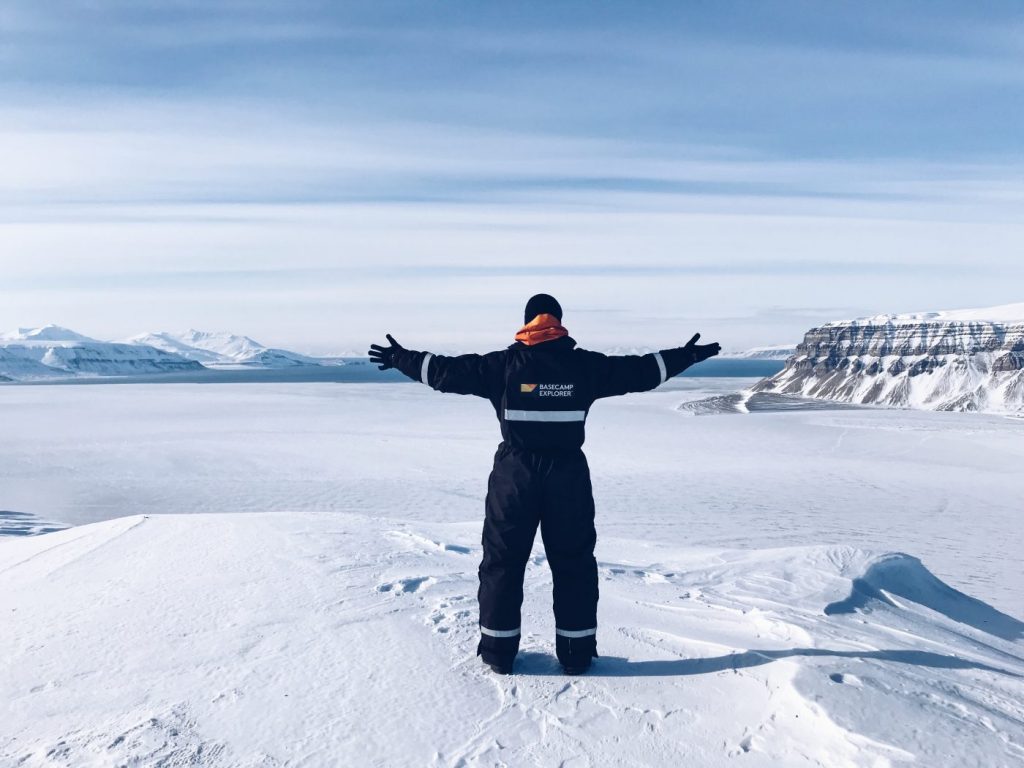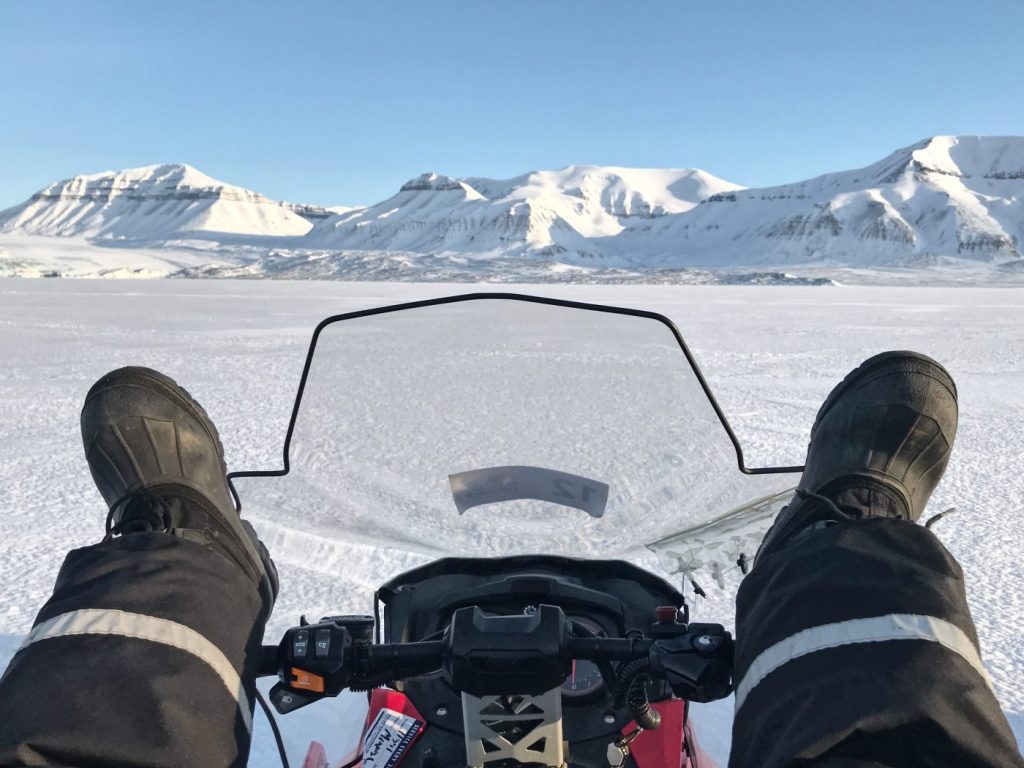 Abandoned Russian Mining Towns
After retracing our steps we were off to Pyramiden, an abandoned Russian mining town. Once the highlight of Soviet life, a showcase to successful Communist living apparently, that went bankrupt and died. Now though, it's a fascinating insight into Soviet life. Full of Lenin statues, old Russian architecture and remnants of a different age. There is now a functioning hotel, where 9 Russians live all year round, and it's not been renovated. We had lunch there (31 euro for potatoes and veggie soup, ouch!) and it was an eye-opener. You can also hire a guy for an hour or 2 to show you around the abandoned buildings. Well worth the time and effort (about 40 euro for the tour, we split it 3 ways, so 13 euro each).
After our lunch and tour, a little Arctic Fox came to say hello, as brazen as can be. He followed us for 15 minutes or so while we redressed in our warm clothing and started our bikes back up. Soon we were on our way. Back to the lodge but not before one last polar bear spotting out on the ice. A seal had dug himself a hole to pop out, and the polar bear was very interested. It wasn't to be though, and the seal got away, leaving our polar bear friend lonely in the Arctic. We headed back to the lodge, armed with some Russian tax-free beers we bought at the bar in Pyramiden and climbed the hill next to the cabin. Looking for our bear friend, appreciating where we were, loving the lack of internet connection.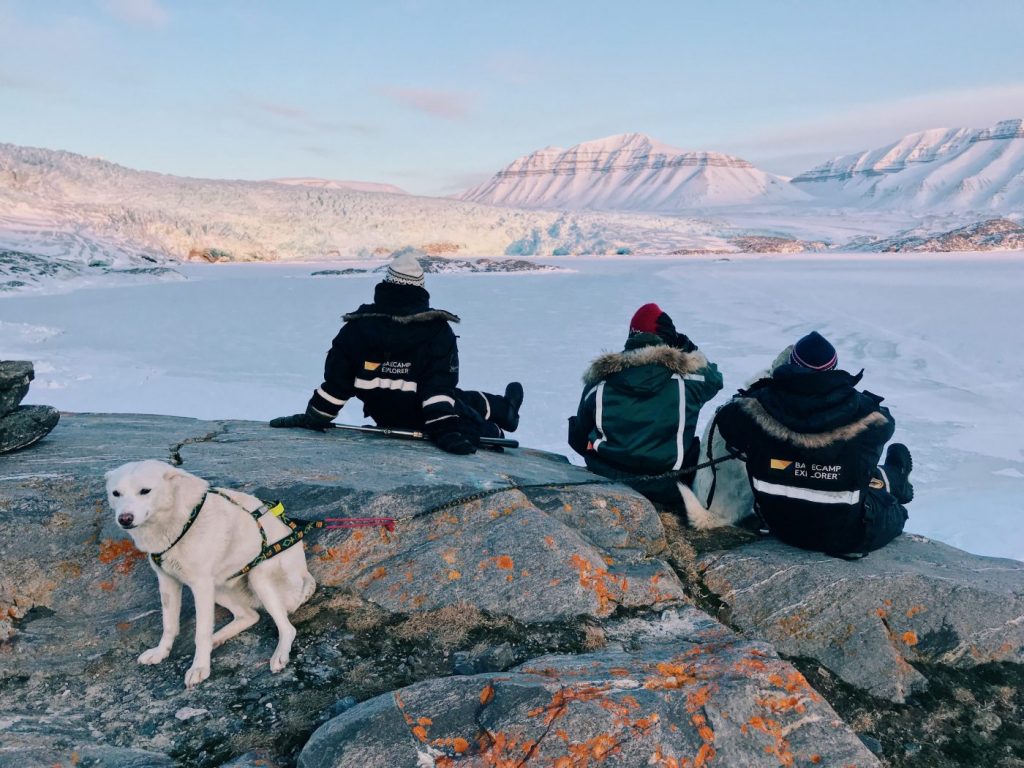 DAY 3:
Ice caves, 100km+ across Arctic Silence, more Polar bear spotting, an Expedition lunch by frozen waterfalls and back to Longyearbyen.
Another great night's sleep. A delicious breakfast, say goodbye to Henrik and we take the scenic route back to Longyearbyen. But not before we explored the ice caves in the glacier. So we parked up the bikes and Ludva unveiled what 10,000 years of slow-moving ice can create. It's truly spectacular. The sun doesn't rise and set so the colours are electric.

Another 100km+ home, this time across one of the largest glaciers on the island, nothing but an icy dessert in front of us and mountains in the distance. Beautiful wilderness as far as the eye can see. It was sad to know that this was the 3rd and final day. No internet had been beautiful, no earphones, just old school conversation and the long snowmobile journeys gave nothing but mind space and time to think. Actual perfection.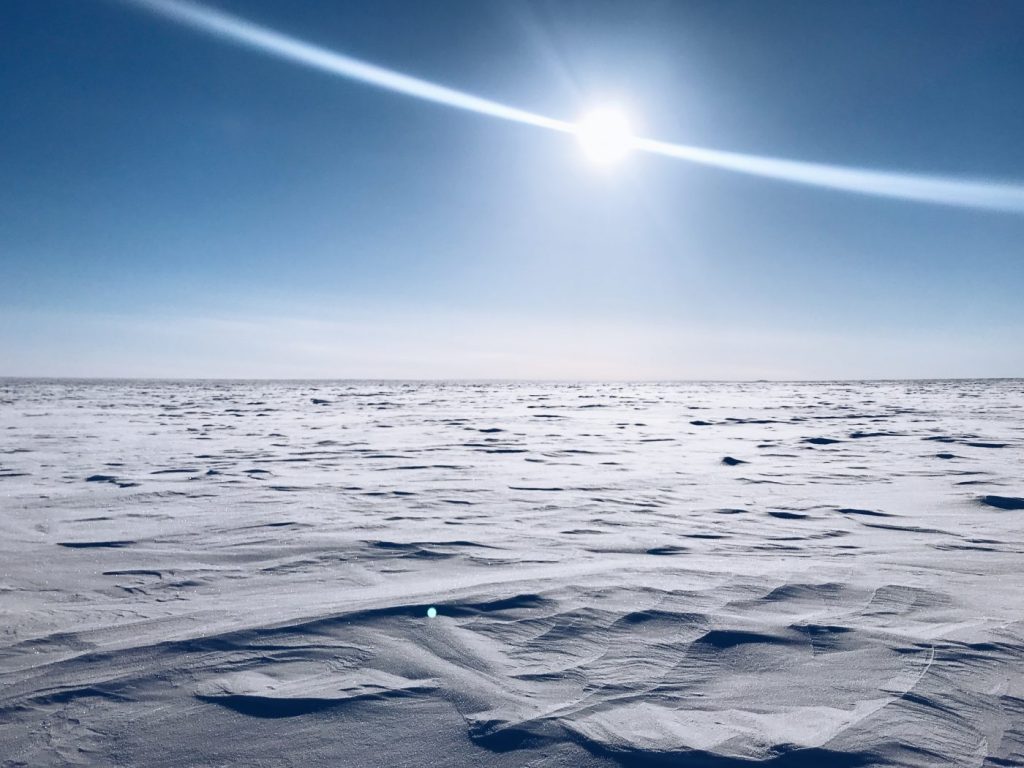 And so we soon pulled back into reality, back to Longyearbyen, it feels strange. Still absolutely beautiful but having been more north than most tourists every venture, this was all too much like civilisation. We refilled the gas tanks, back to the hotel, showered and I was in the bar watching Liverpool FC on TV as if this epic adventure was just a dream. Life can be pretty spectacular when you understand how short it is.
Svalbad Tourism Tips:
When is The Best Time to Svalbard?
All-year-round. Summer for hiking and kayaking. Winter for northern lights. If you can choose, go in the winter though. 
How much money should you bring?
Let me be blunt, designing your Svalbard Itinerary is pricey! Half-day trips start at $100+. A normal lunch will be $15/$20. Hotels start at $100 with shared bathrooms. Getting here is cheap, but once there it's pricey. Booking an expedition (my trip costs around $2k) means you pay in advance and don't pay anything when you're here. I prefer it like that.
What clothes should you bring?
In Winter, dress as if you're skiing. It can be as low as -20, and as warm as zero. But Arctic jackets, ski pants, proper footwear etc are all necessary. And it's expensive to buy here, so bring as much as you can.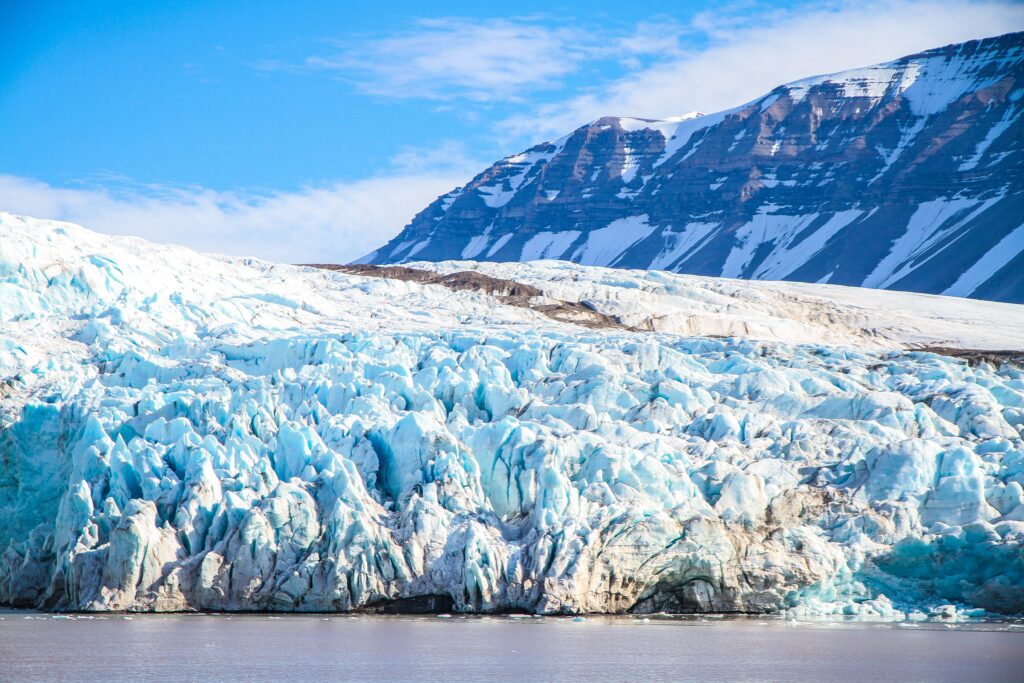 Final Thoughts On If You Should Visit Svalbard?
Svalbard is a once-in-a-lifetime experience, one that not too many people are aware of. It's up there (even better than?) Galapagos, a safari in Maasai Mara, cruise to Antarctica, Machu Picchu etc.
It's in the absolute top echelon of experiences on the planet, in my opinion, vastly exceeding all my expectations. Sure, it's not too cheap. But life is a beautiful adventure. And if you do make it, do it right. Go and sleep in a lodge (or even better, a tent!), ride a snowmobile, disconnect from the online world, and appreciate the privilege of being in a place like this. Jam pack your Svalbard Itinerary with everything you can, it's unlikely you'll be back. So go and Enjoy!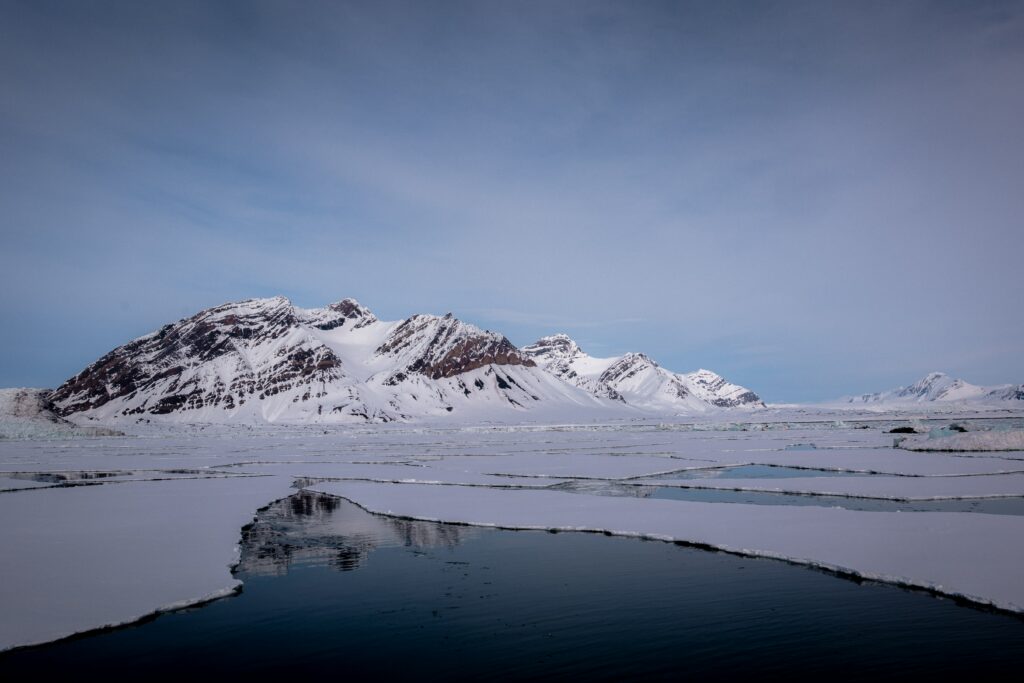 Remember, never travel without travel insurance! And never overpay for travel insurance!
I use HeyMondo. You get INSTANT quotes. Super cheap, they actually pay out, AND they cover almost everywhere, where most insurance companies don't (even places like Central African Republic etc!). You can sign-up here. PS You even get 5% off if you use MY LINK! You can even sign up if you're already overseas and traveling, pretty cool.
Also, if you want to start a blog...I CAN HELP YOU!
Also, if you want to start a blog, and start to change your life, I'd love to help you! Email me on johnny@onestep4ward.com. In the meantime, check out my super easy blog post on how to start a travel blog in under 30 minutes, here! And if you just want to get cracking, use BlueHost at a discount, through me.
Also, (if you're like me, and awful with tech-stuff) email me and my team can get a blog up and running for you, designed and everything, for $699 - email johnny@onestep4ward.com to get started.
Do you work remotely? Are you a digital nomad/blogger etc? You need to be insured too.
I use SafetyWing for my digital nomad insurance. It covers me while I live overseas. It's just $10 a week, and it's amazing! No upfront fees, you just pay week by week, and you can sign up just for a week if you want, then switch it off and on whenever. You can read my review here, and you can sign-up here!