Bangkok never fails to impress me. So many tourists, backpackers and holiday-makers pass through for a day or 2, get stuck in tourist traps and tell the world how horrible Bangkok is. I get it, I used to be one of them but now having lived here, bought a place here, studied the language, I appreciate it more and more every day.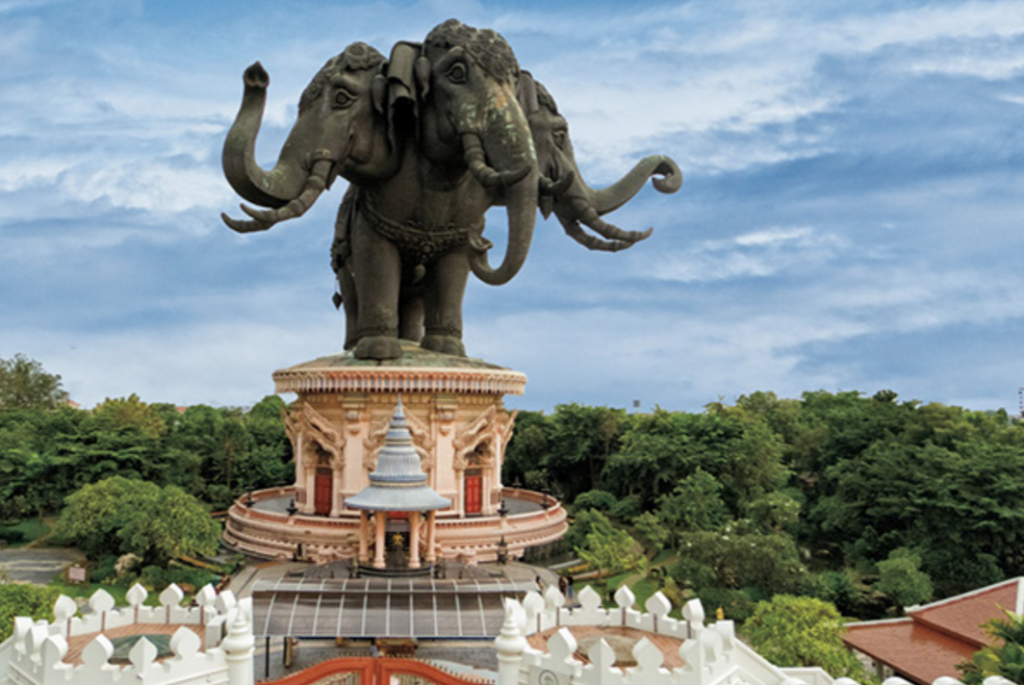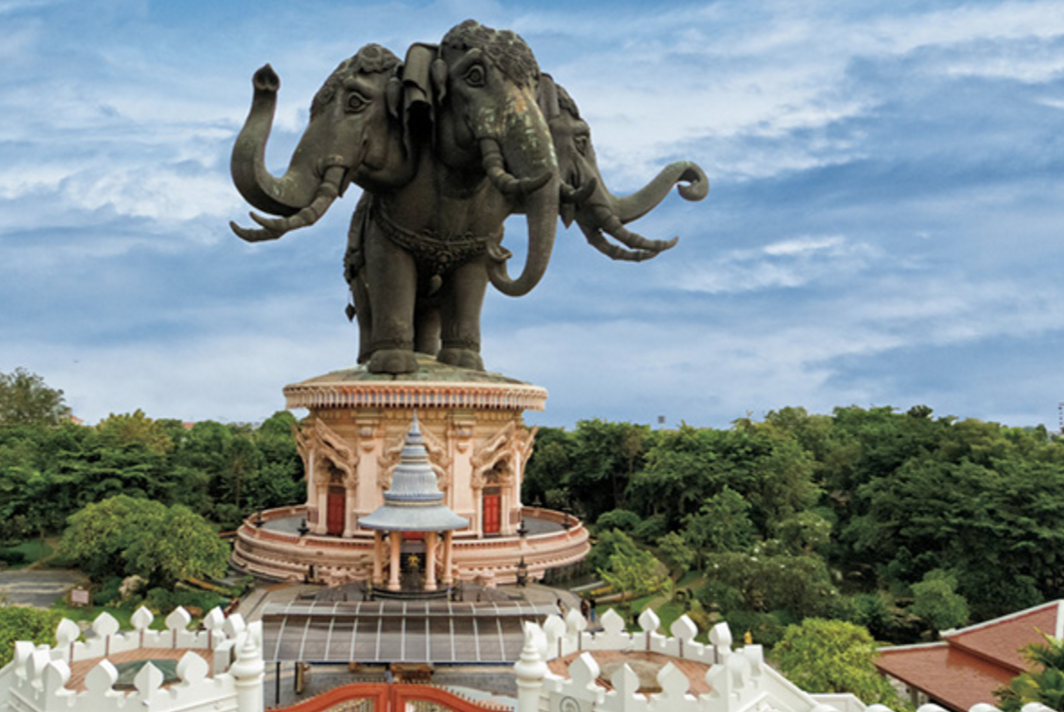 If you come to Thailand, make sure you allocate AT LEAST 3 days for Bangkok and it's surrounding areas, actually you could spend a whole 2 weeks and have the most amazing time imaginable if you factor in little 1/2/3 days trips to Kanchanaburi, Ayutthaya, Khao Yai, Koh Samet, Amphawa and then all the stuff to do in the city too!
So my mum was back in town, and I wanted to explore my city further more, I had heard of the giant 3 headed elephant statue a few times over the years but I had heard it was far away, difficult to find, underwhelming etc, so never bothered. Time to put that right!
THE ERAWAN MUSEUM
The Erawan Museum is made famous by the iconic GIANT 3 headed Elephant statue, almost 50m high and 150 tonnes in weight. More than that, you actually go inside the elephant to access the museum and it's nothing short of amazing as soon as you step foot inside.
As soon as you enter the Elephant you see 2 huge dragons wrapping themselves around the interior, their bodies winding around the double access staircase leading up to the elephant's belly. Ornate doesn't even come close, every tiniest detail has been obsessively carved and painted.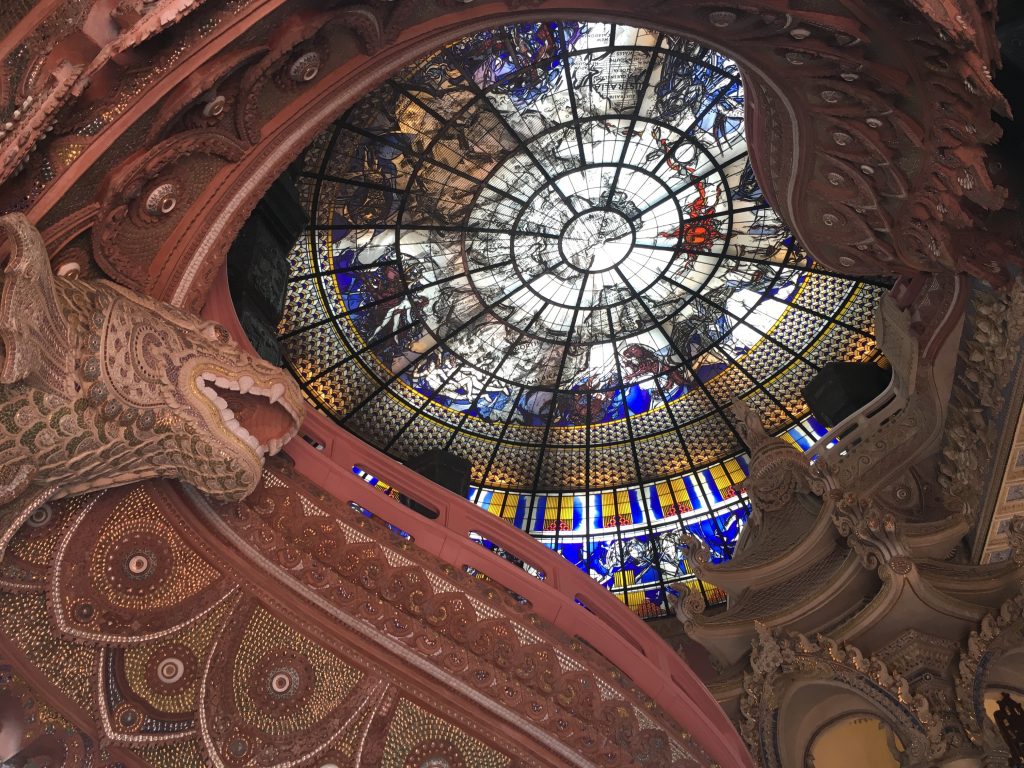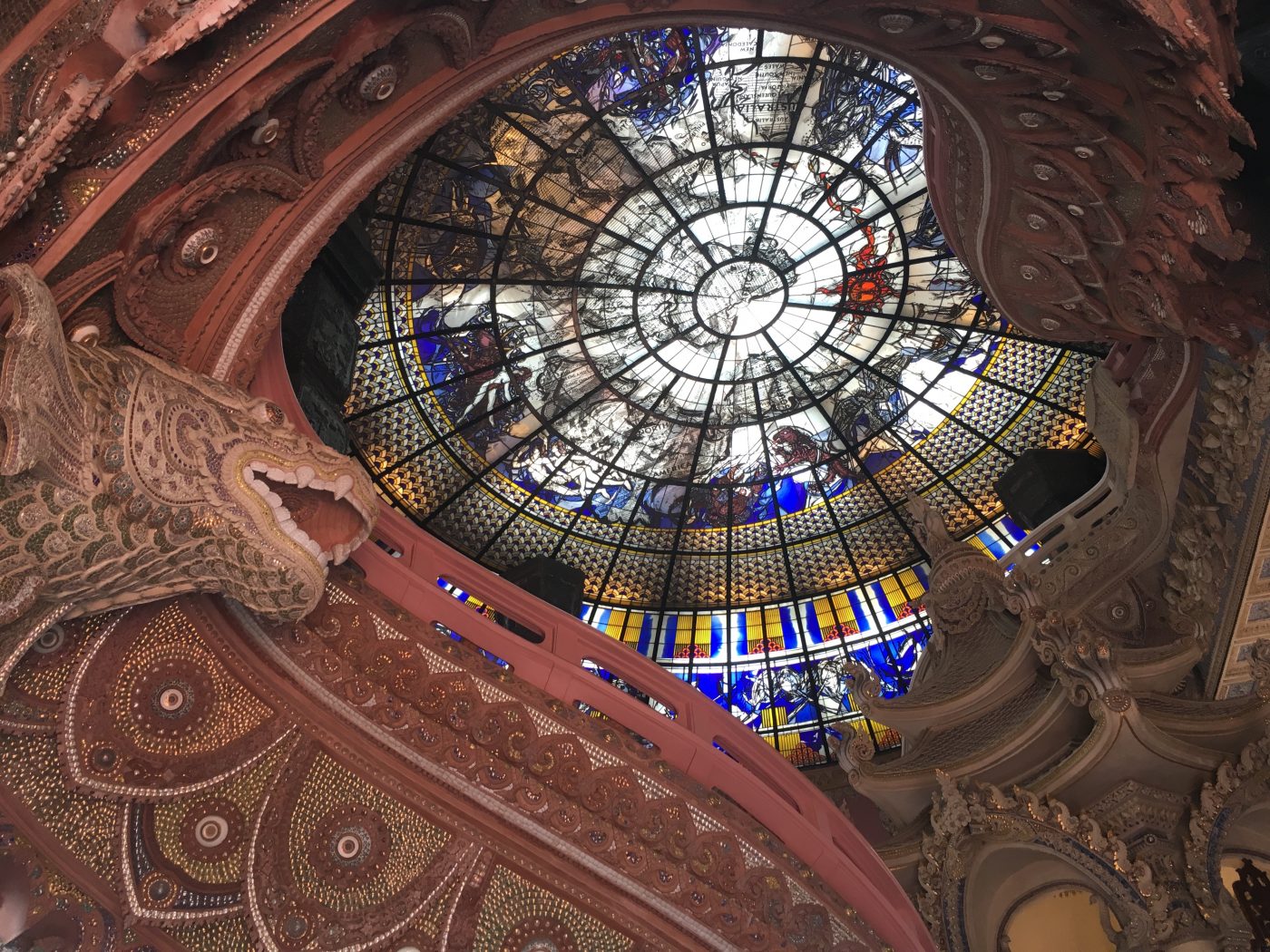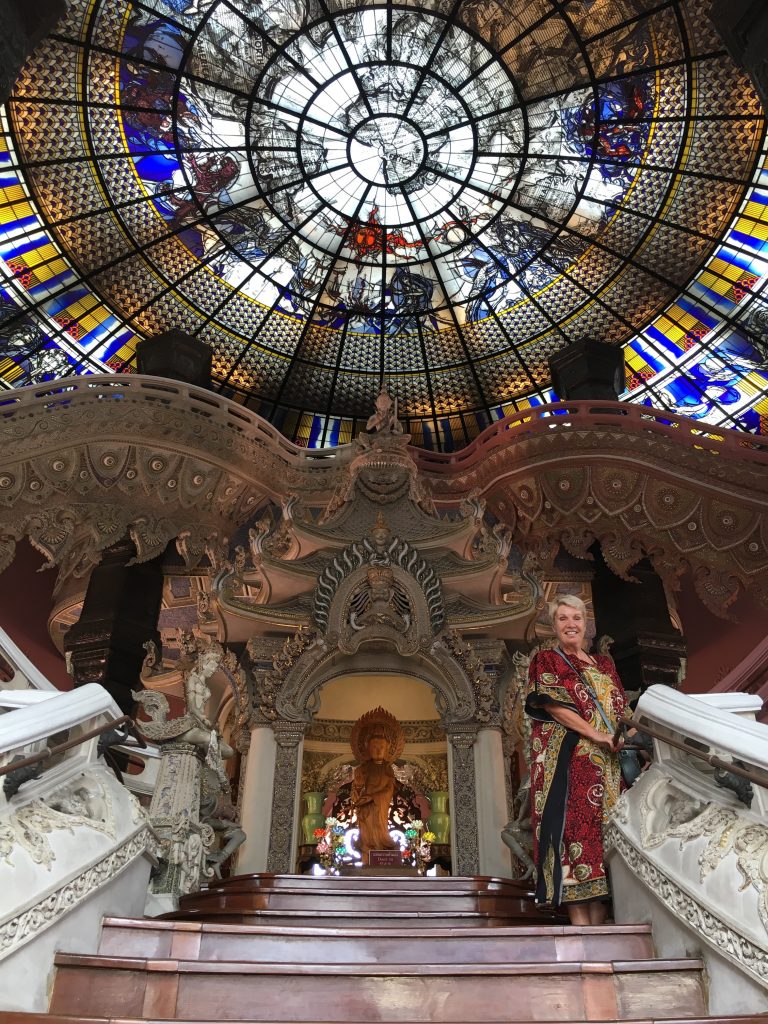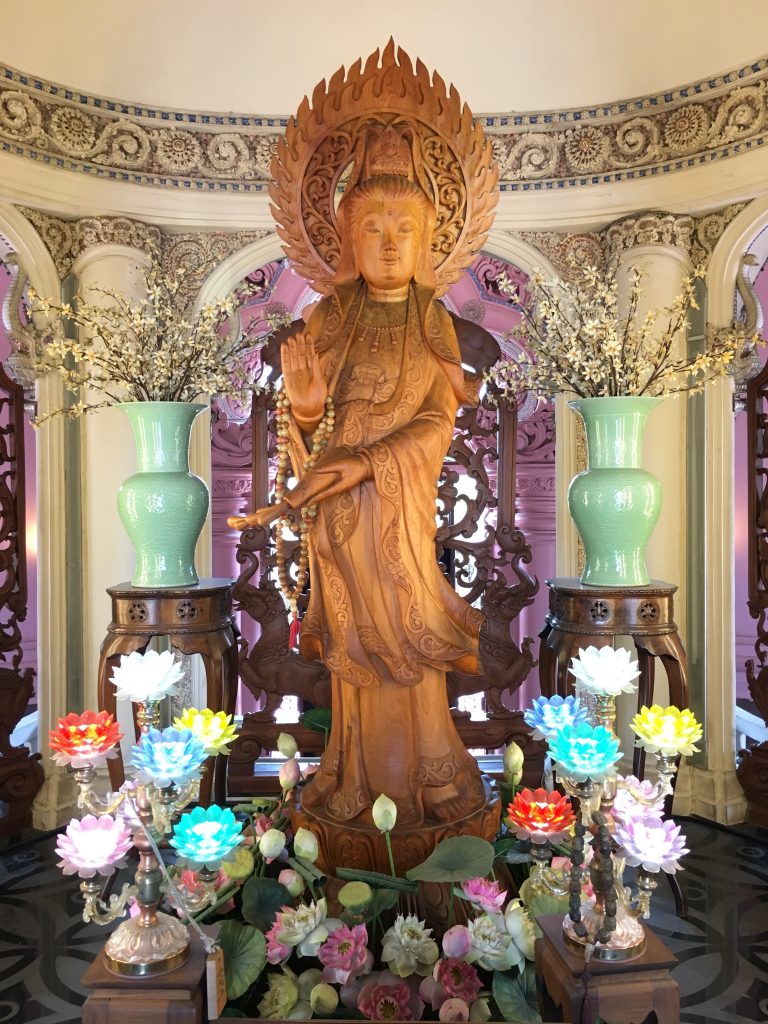 As you climb further, the massive stained-glass window reveals itself as a huge world map, you continue to climb the steps, past more carvings, all the while making your way higher into the elephant, using the dragons 'body' as the staircase until you reach a small elevator, or a narrow winding staircase. Once up that, you're literally inside the elephant's belly, and you see a huge Buddhist shrine. It's cold, dark, mysterious, the Thai's who visit pay their respects to Buddha while my mum and I stood silently, awestruck at the whole thing.
After 10 minutes or so we left, wandered around the grounds, hopped in a taxi and joined back on the BTS, so pleasantly surprised at just how impressive the Erawan Museum was, and I was left confused as to why it wasn't more famous!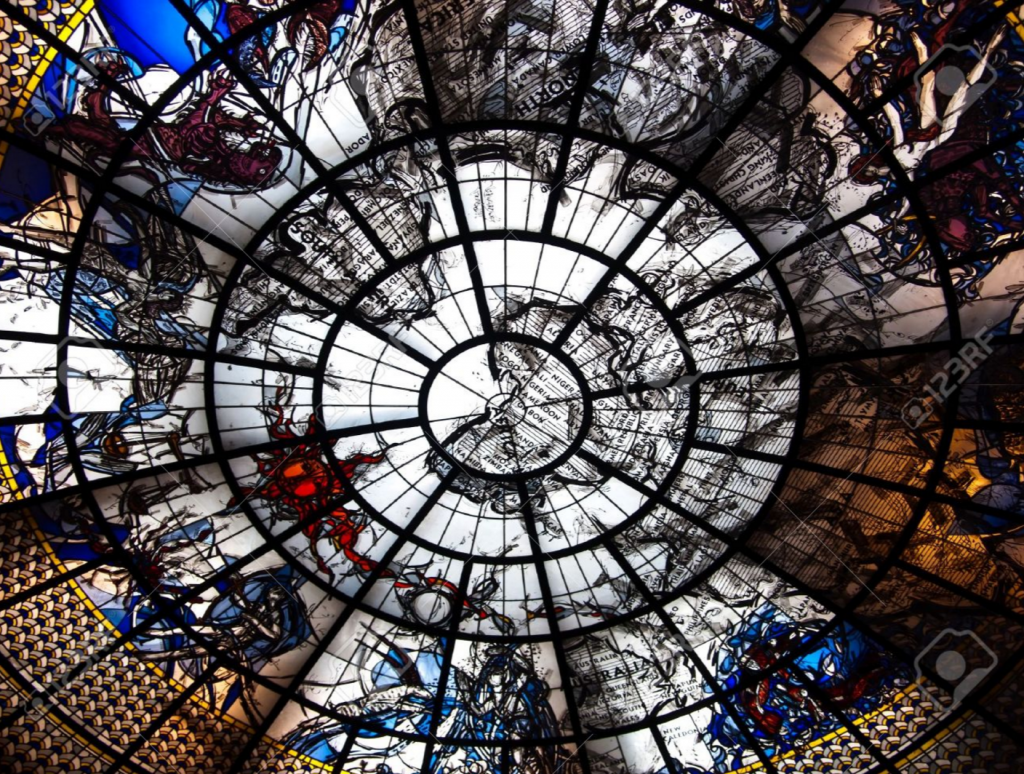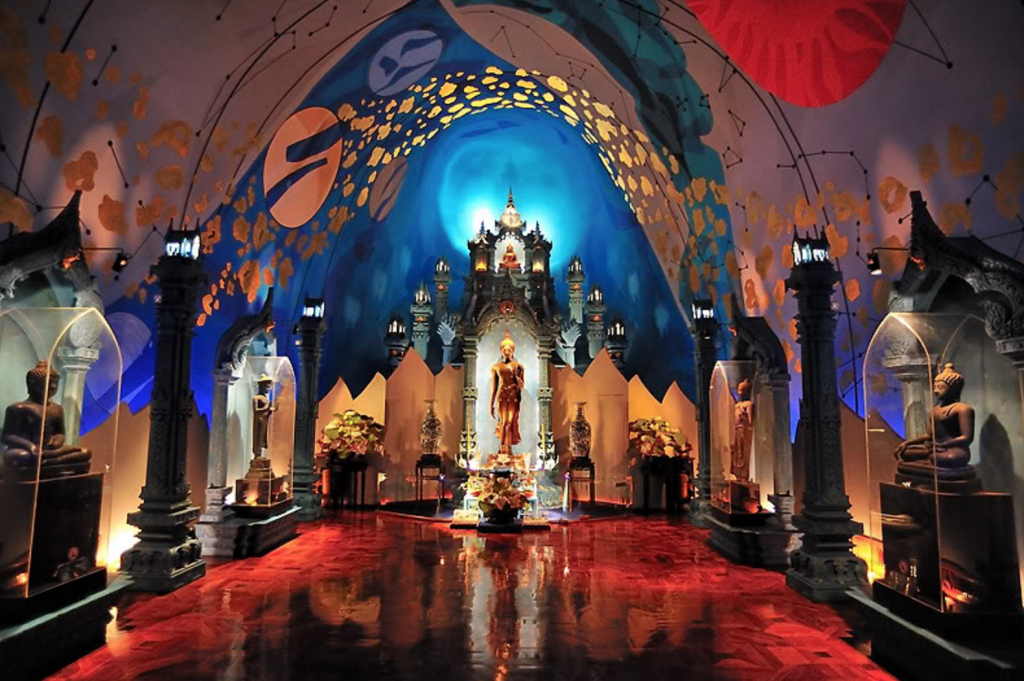 The grounds of the Erawan Museum are worthy of a visit in themselves. It's a nice place to escape Bangkok's madness, the grounds are full of greenery, very well manicured and jam packed with Asian and Thai folklore statues. There's a stall where you can buy lotus flowers, once purchased you 'set it free' amidst the stream running around the elephant statue, such a peaceful contrast to the rest of the city.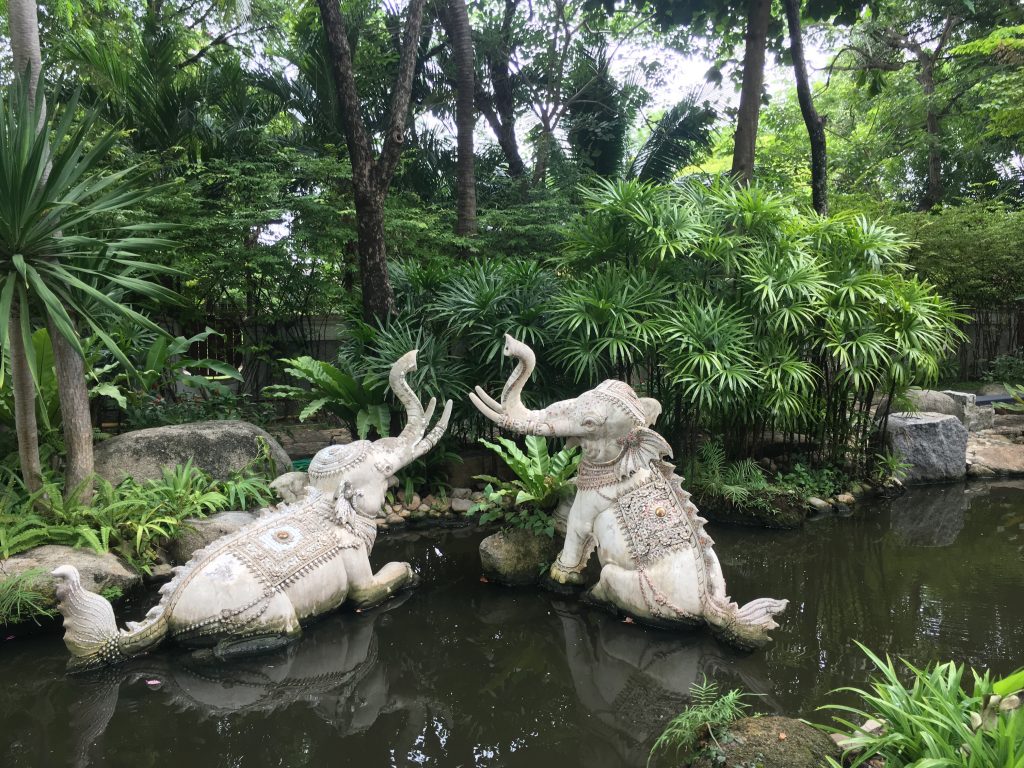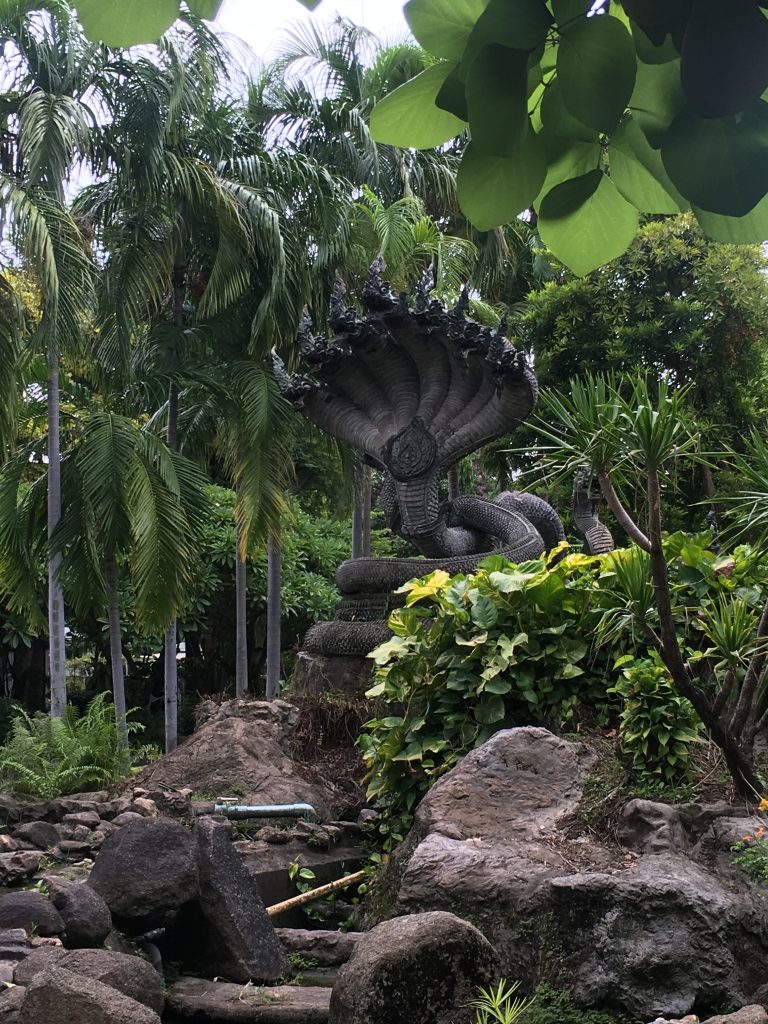 WHERE IS THE ERAWAN MUSEUM
It's in Bangkok (stritcly speaking it's in Samut Prakan, but for our purposes, it's essentially still Bangkok!), so you don't have to leave the city. Jump on the skytrain (BTS) and ride it to Bearing, the last stop. From there it's just 4km on a straight road, around $2 or so in a taxi, so hop in a taxi and traffic permitting you'll be there in 10 minutes.

ERAWAN MUSEUM TICKETS
It's a private temple, so the tickets are a little bit pricey – 300THB ($9) for foreigners, or 150THB for Thai nationals. If you speak a little Thai though, chat to the ticket vendor and he'll give you the Thai price, I love Thai people!!
I can't believe it took for 5 years of living in Thailand on/off to finally reach the Erawan Museum. I was secretly expecting to be underwhelmed, but quite the opposite was true. This place is amazing, and worth a visit for anyone who finds themselves in Bangkok.