Barcelona is a great place to live, whether you're looking for an extended holiday or permanent move, you can't go wrong with this fantastic city. The problem you'll face when looking for long term rentals in Barcelona is choosing which neighbourhood to live in. Each neighbourhood is unique and interesting, there's something here in Barcelona for everyone.
Gracia
Top of the list for a reason – it's probably the best place to live in Barcelona. In my opinion this neighbourhood has the most charm in all of the city. Living here makes you feel like a local, it offers an escape from the bustling metropolis outside. In years gone by it was actually known as a separate town and not park of Barcelona, that was until the Eixample district joined Garcia with the city back in the late 1800's. The history of the city has a modern twist to it now; young, artsy, bohemian and older residents all mix together to give this neighbourhood an eclectic mix.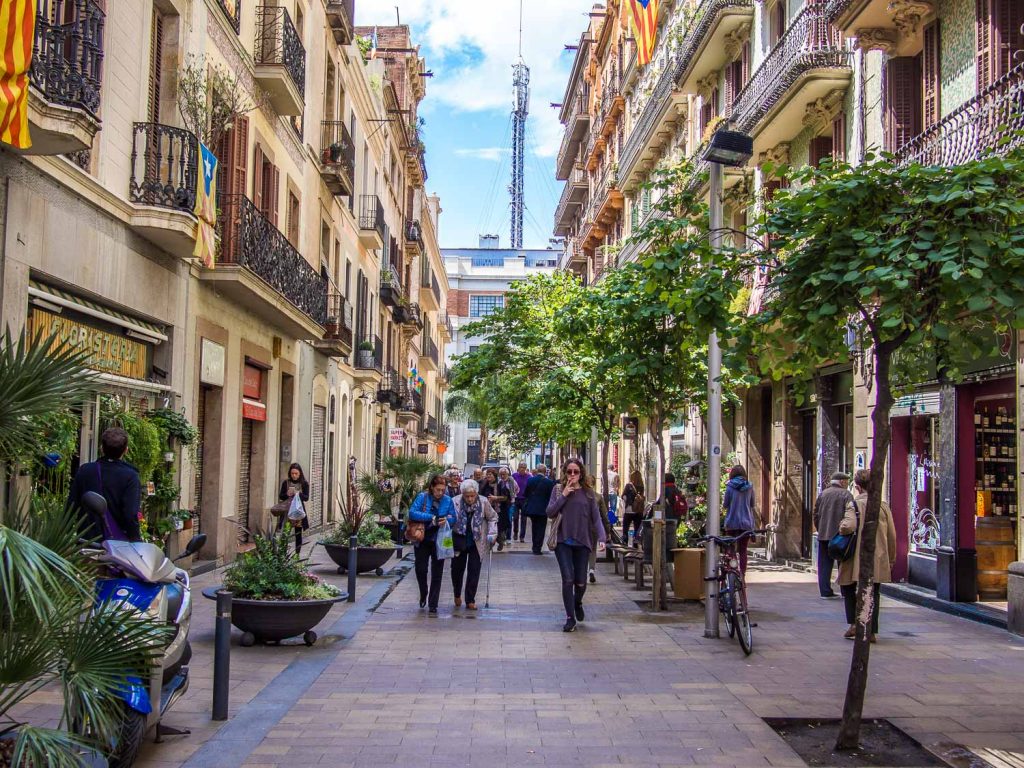 There are plenty of quiet plazas for you to enjoy, more local shops than you'll ever need, quaint cafes and restaurants serving up some fantastic local cuisine. If you're wondering where to eat in Barcelona, then a trip to Gracia will certainly solve that problem.
Eixample
The district of Eixample is the place to be live for those what to be in a central location. You'll find it just north of the old city, it's linked really well to the other neighbourhoods so you'll find it easy to get and explore everything that this fabulous city has to offer. Another reason to live here is because it has Barcelona's best architecture, such as Casa Batllo, making in a beautiful neighbourhood full of stunning houses and avenues lined with trees.
El Born
Trendy is the word that first springs to mind when I think about El Born, the neighbourhood has the perfect combination of both old and new. As you stroll through the streets you'll notice the fabulous buildings which are hundreds of years old, as you gaze through the windows it's clear to see that the interiors have been given a very modern upgrade. Beauty aside, El Born is where many local businesses and designers have set up shop, so you're never too far away from hidden treasures just waiting to be discovered.
It's quiet, narrow streets are full of unique boutiques, galleries, cafes, cocktail bars and of course restaurants. It's pretty difficult to get bored in El Born, situated just a touch outside the city centre right next to Parc de la Ciutadella.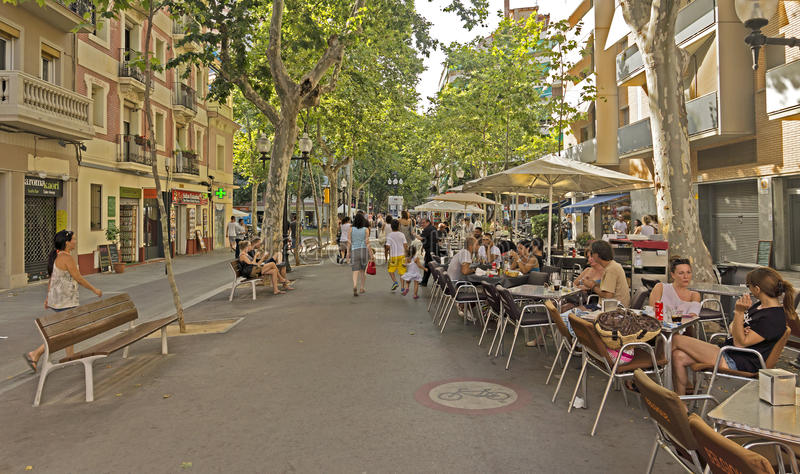 Poblenou
If you want to live in a big city but enjoy a slower place of life then Polblunou is the place for you. Its most popular because it is super close to some of the best beaches that Barcelona has to offer – this is especially good during the weekend or on public holidays. Even though the district is pretty close to the centre, it has a very calm atmosphere coupled with a very high quality of living. I love Poblenou, it was really surprising to find our that the rent here is lower than other neighbourhoods. So if you want to live in Barcelona and are on a budget then take a look at this chilled out district.
Sarria – Sant Gervasi
Sari and Sant Gervasi offers residents a break from the hustle, bustle and tourism of the city centre. It is located just ten minutes away by train for Barcelona's core. The local atmosphere is peaceful, quaint and feels like a small town – it's sure to win over any new residents quickly because of its uniqueness.
There are lots of parks to stroll through or have a picnic when the sun is shining, locals flock to them because they give off such a tranquil vibe. Then there are the great shopping options and beautiful restaurants. Arris-Sant Gervasi are the ideal location for people looking to settle down, become immersed in local culture and enjoy a relaxed pace of life.
Wherever you decide to live in Barcelona I am sure you will not be disappointed, there are plenty of options and all of them are fantastic. And if you feel like a move it's easy, because these great neighbourhoods are so close together.
Have you lived in Barcelona or are you planning to go there? I would love to hear everything you'd like to share, just pop your thoughts down in the comment section below. If you're looking for even more information then check Time Out for this create piece about Barcelona.