I was lucky enough to have a test drive in an F-Type Jaguar, if you've never tried it then you have to do it as soon as possible! I'm a real car lover and have driven all sorts of fantastic models, but driving the F-Type was to put it simply, EXHILARATING!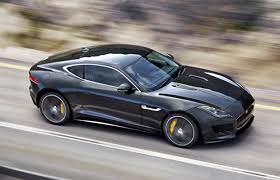 We've waited a long time for the iconic car maker to deliver on it's promise of building this amazing sports car, it's been 39 years in the planning and now it is finally here. The car is an absolute beast, when put your foot down and hit high speed it's both exciting and some what nerve racking – what else do you want from a sports car? The new F-Type does 0-60 in just hinder 5 seconds so get ready for the ride of your life!
During the test drive I learnt a lot about the car and also fell in love with it at the same time! Here are 3 reasons why I love this car and why you will definitely love it! Have had a drive in one or are you lucky enough to own one? Let us all know by sharing your thoughts and stories below in the comment section, I would love to hear what you think.
It's beautifully designed
This car is irresistible! Every little detail has been taken care of and you can tell that so much thought has gone into the process of design. Sometimes sports cars focus solely on the engine and design seems to go out of the window, this is definitely not the case for the F-Type. I especially lover the door handles because when you are not using them they will disappear back in the body of the car making it look sleeker and sexier than ever.
In the driving seat
I have never been behind the controls of a fighter jet or in some high tech piece of futuristic machinery, but sitting behind the when of the F-Type Jaguar I felt like I was about drive something much more than just a car. The design is so good that you feel almost submerged and that you are ready to have the drive of your life in something so much more powerful than a car.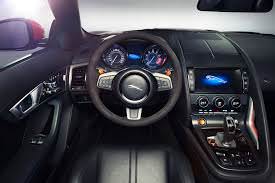 It's been worth waiting for
As I said above, Jaguar have been promising us this car for nearly 40 years now and finally it's with us. Just like Guinness, good things do come to those who wait! If it take them another 40 years to design a car like the F-Type then so be it! Jaguar didn't go full steam ahead and try and get this off the production line as quickly as possible, they took their time and made sure that they delivered the ultimate driving machine!