Are you considering taking a holiday this summer to a wine region, but are unsure as to the best regions to visit? Below listed are some of the very best regions, to help you make your decision.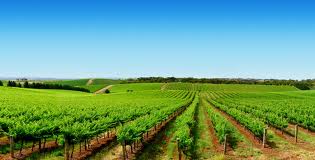 There are many different wine regions through out the world, with regions in France most likely being some of the ones that would be fore front in your mind. However, France's association with wine should not influence your decision on where to go, when looking to visit a wine region.
There are many other regions worldwide, that are as good as, if not better than French regions, for a variety of reasons, such as climate, landscape and location. Take Australia for example. One of the best regions you can visit in Australia is clare valley, in the South Australian wine region. Not only is there a vineyard in Clare Valley, the whole area is more like a village, with bars, restaurants, shops, hotels and more, all at your disposal.
Or you could consider taking a trip to another region, such as South Africa, Chile or Italy, for example.
Another factor in your final decision will be what type of wine you like to drink. Many of the regions world wide will specialise in a few main varieties, such as Sauvignon Blanc, Shiraz, Merlot or Pinot Noir, to give but a few examples.
For good quality grapes to grow, climate is most the important condition, and you will find that each region, no matter where it is, will be warm. That is a plus of course for holiday makers. However, some places will also be quite damp too, so someplace like Australia may be a better idea for sun and fine wines aficionados.
Sunshine may be the determining factor in your decision making process, and you won't get much warmer than Australia. Temperatures in the Clare Valley wine region can reach as high as 40 degrees celsius at its warmest, and can get down to as low as 5 degrees then at night, so it is significantly cooler. The Rio Negro region of Argentina has an average annual temperature of 15 degrees, so it is never too chilly here.
Either way, a bit of online research will assist you further in your decision. The best thing to do is to weigh up the pros and cons to each eligible region, according to your needs, such as temperature, wine variety, location etc, and make your decision based on that.