Planning a backpacking trip to Southeast Asia? It's one of the greatest places in the world to go backpacking, with so many cheap hostels, incredible places to see and an awesome backpacking culture of travelers to meet. You'll enjoy every minute of meeting new people, trying new outdoor adventures and seeing the places you've only dreamed of. Don't forget to bring these 5 essentials along with you on your Southeast Asian backpacking trip: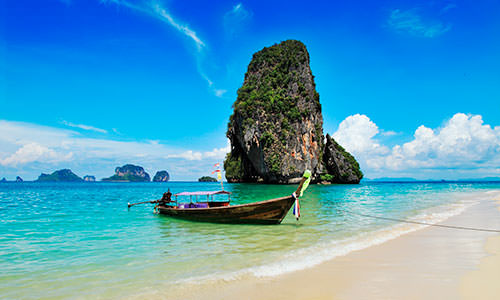 Camera
Can you imagine having some of the coolest adventures of your life, but forgetting to document them? Whether you bring a fancy SLR camera, a point-and-shoot or just use your smart phone camera, make sure you have a lens of some sort to capture your great memories and bring them home.
Sturdy backpack
Backpacking means that you're living out of your bag and you'll be carrying it around a lot, so make sure that you invest in a high quality bag that's going to be comfortable and not fall apart on you. Try filling the bag and walking around to make sure that it doesn't chafe you or cause any discomfort before you commit to purchasing.
Outdoor clothes
Chances are on your Southeast Asia trip that you'll find plenty of opportunities to get adventurous in the outdoors. Whether you go ziplining, whitewater rafting or jungle trekking, make sure you have the outdoor gear you need to stay safe and comfortable. If you'll be trekking, bring long pants, a long shirt and sturdy shoes to protect yourself from bugs in the jungle that could potentially carry diseases.
Bug spray
One thing you'll definitely want to make sure you do in Southeast Asia is to protect yourself against bug bites. Getting bitten by mosquitos increases your chance of contracting a disease like malaria or dengue fever. You can get bug spray over there but bring some with you so you'll be able to protect yourself right away.
Unlocked phone
No, you don't necessarily have to have a phone when you're traveling, but it can make your experience much easier and more fun. It's easier to connect with other travelers when you have a phone and it's also great for emergency situations. Make sure your phone is unlocked so you can use a SIM card from the local country.