With so many great destinations recommended by different travel guides each year, it can be tough trying to decide where to go. Do you want to relax on a gorgeous beach in the sunshine, or visit ancient temples and cultural sights? Are you fascinated by history and architecture or do you crave the most delicious local cuisine? I've recently visited the five destinations on this list and absolutely loved the great balance of all these different things they had to offer! If you feel inspired to visit, you can easily set up your trip through Booked.net and start preparing for an amazing adventure. So without further ado, check out these Top Destinations to Go There!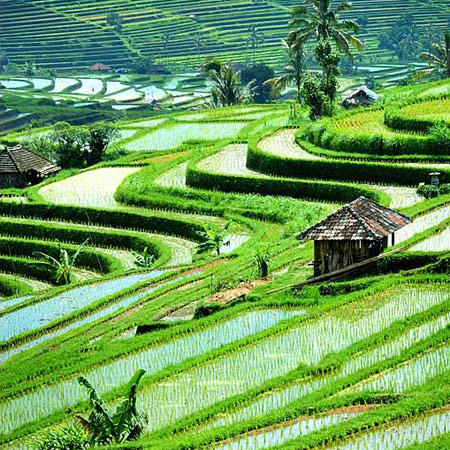 Ubud, Bali
Southeast Asia is a popular destination for many travelers, but not everyone makes it all the way down to Bali. And that's too bad because Bali, and Ubud in particular, is one of the most beautiful and unique places I've visited in Asia. While Bali has plenty of beaches and surfing opportunities, you must take a few days to visit Ubud, the spiritual capital of the island. Here you can immerse in yoga classes, organic foods, meditations, spiritual healers and ecstatic dance classes unlike anywhere else you've ever visited.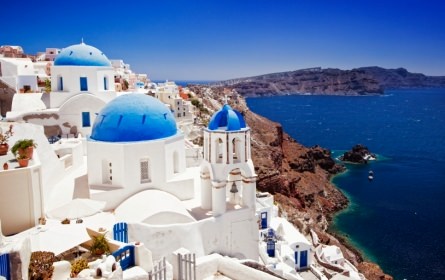 Santorini, Greece
The island of Santorini is famous for its white, blue-domed churches dotting the picturesque mountainside and it's an absolute must if Greece is on your bucket list. I took an overnight ferry here from Athens and arrive just as the sun was about to rise, and it was worth every second of missed sleep! Hurry up to a vantage point to capture this incredible moment, when the sun casts a rosy glow over the colorful houses on the island. After a day exploring the quaint alleyways, colorful houses and incredible views, we ate a gorgeous seafood lunch by the beach and just soaked in this incredible island.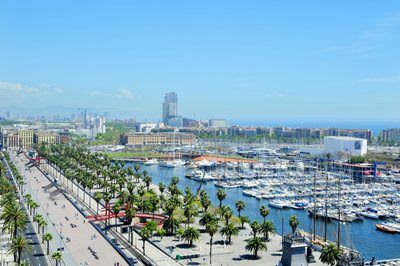 Barcelona, Spain
Barcelona is one of those cities that really has it all. You've got your beaches for long days of relaxation, sun tanning and splashing, and there's plenty of incredible food to satisfy your palate. The architecture here is breathtaking, the city has more museums than you could ever visit in one try and the nightlife is unbeatable. I'll never forget my time spent soaking up the Catalan culture, and I swore to myself I'd move there one day! So if you put Barcelona on your list, prepare yourself for the fact that you may never want to leave!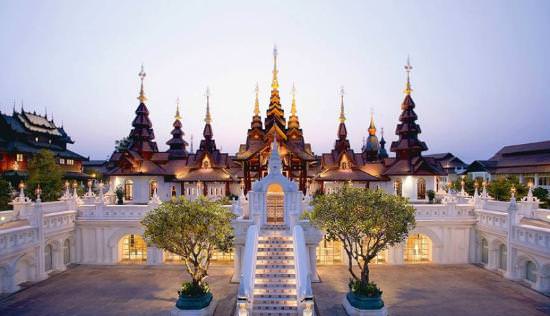 Chiang Mai, Thailand
I recently spent a long stint in Chiang Mai because frankly, it's nearly impossible to leave. This city in the North of Thailand is sometimes pushed aside for the islands of the south, but it's in Chiang Mai that you can really experience authentic Thai culture and amazing cuisine (for a crazy good price!) This is a great launching point for jungle treks, elephant excursions and visiting the gorgeous temples of the north. Many people come up north for meditation retreats, rafting, ziplining and other adventures but I recommend you just come visit Chiang Mai no matter what!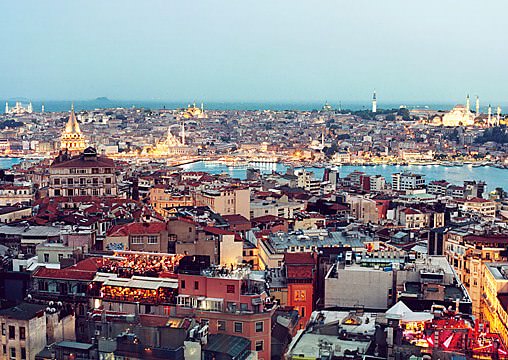 Istanbul, Turkey
When it comes to cultural exploration, I hardly found a city more perfect than Istanbul. It's actually the only city that spans two continents, and you can really feel the cultural diversity which adds that extra zing factor to your visit. When I think of Istanbul, I think about so many colors, sights, smells, sounds and tastes that constantly bombarded my senses. It was a sensory smorgasbord, in the best way possible! Don't miss a day of shopping at the Grand Bazaar and a boat ride up the Bosphorous RIver.
I hope you're feeling inspired to get out there and check out some of these awesome places in the world! It's time to nominate some other great bloggers to let us know about their favorite places: