There are two types of travelers out there: those who want to go on holiday and relax, and those who want to go on holiday and experience as much as possible. If you find yourself in the latter holiday, an adventure holiday just might be right up your alley. If the UK is on your travel itinerary, keep in mind that this a great place to have an adventure holiday. Chances are, you won't even have time to try them all. Make sure to pick up everything you need for your adventure holiday at The Epicentre, your one-stop shop for outdoor sports. And check out this great list of adventure holiday ideas in the UK: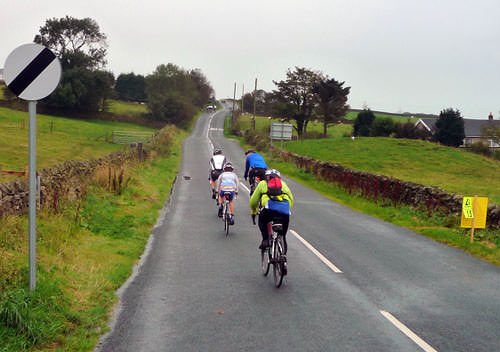 Cycle from coast to coast
Are you an ambitious cycler with a desire to see as much of the country as possible? Hop on a quality bike and venture out to complete the coast-to-coast (known as the C2C) while you're here. The path is well-designated and lined with accommodations along the way, so you'll never be without a place to sleep. A moderate pace should have you complete the journey in about 5 days.
Sail around the country
If traveling by boat is more your speed, but you still want to see the UK in its entirety, hop in a sailboat! Well, you'll actually want to hop on a designated tour boat that will take you around the country over 12 weeks, so make sure you have the vacation time. There really isn't another experience like it, as you'll have 60 stop-offs and a chance to really explore all of the country.
Bungee jump in Cleveland
For those looking to really pump some adrenaline into their holiday, it just has to be bungee jumping. The Middlesborough Transporter Bridge is actually the only bridge in the country where you have the opportunity to leap off, so don't miss your chance if this sounds exciting to you. There is a hotel nearby where you can stay and relax after your big experience.
Horseback riding in the Mendips
In Shipham Village, you can base your equestrian holiday which will make you feel very British, indeed! Spend a week or so here immersing in the horseback riding life, perfecting your skills, taking jumping and dressage lessons and enjoying long, leisurely hacks into the countryside. There is plenty of great sightseeing to do on the side here as well.
Canoeing down the Severn
Imagine a serene paddle down a gorgeous river, surrounded by butterflies, dragonflies and other wildlife. You're canoeing down the Severn River with all the supplies you need for camping alongside this beautiful river, for a true outdoor experience immersed in nature. Canoeing holidays will supply you with everything you need, so just show up with an adventurous spirit and you're good to go!