If you are an avid traveller, then you probably spend a decent amount of time hunting for new and exciting destinations to visit and adventures to embark on. During your search for the ultimate travel adventure, you probably didn't know that The Great White North is home to one of the most exciting and beautiful travel expeditions on the planet. For those who want to really push the limits of adventure and are looking for a vacation that really truly breaks conventions, then it's time to talk about heli skiing.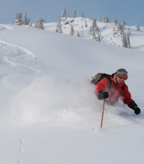 If you're a ski enthusiast or winter-lover but haven't yet experienced this amazing sport, then now is the perfect time for you to plan a trip to British Columbia in Western Canada. This beautiful province offers the opportunity to enjoy a winter adventure unlike any you've ever had before. The remarkable terrain and rugged natural beauty of Revelstoke and Golden, British Columbia are unrivaled in the amazing scenery they provide to all visitors – not to mention the opportunities for skiing they provide for those who like a challenge! Enthusiastic skiers and snowboarders will encounter deep snow, drops, chutes, and even bowls on their way down pristine, untouched powder covered mountains.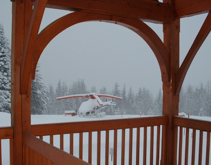 The first step to planning your heli skiing vacation (once you're done marveling at photos and videos of these amazing trips online) is to find the right company with which to book your trip. Based on your proficiency level, you can pick a skiing package that fits best with what you feel you're able to do, and you can check out some amazing options at http://canadianheli-skiing.com. Then all you have to do is get there. Once the helicopter drops you on an unreachable terrain, your adventure truly begins. From these untouched, natural areas around BC, you will be able to witness some of the most gorgeous views of mountain peaks that few have ever trekked upon.
With options like custom-tailored heli-skiing packages, you always have the option to ski with your closest friends and family. Choices range from a single day heli-skiing package to multi-day packages, customized to fit your group size and skill level. Guests can also select additional options such as accommodation, meals, and even transportation. These all-in-one packages are perfect for groups, couples, and families alike. You can take the helicopter ride with a small group and enjoy this adventurous winter sport on picturesque, snow-capped terrains together. Guests will embark on a guided skiing package where an experienced heli-skiing expert will guide you through the mountains for a trip and with views that few have ever seen.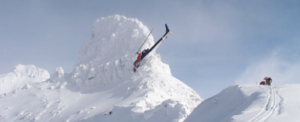 Heli skiing in BC is a must-do experience for all those who love skiing, wintertime or simply the thrill of a completely unique adventure, so don't hesitate – break the tradition of lazy holidays and really push it to the limits!