Turkey is one of the best holiday destinations you can visit. To put it simply, Turkey is huge there is so much to see and do in this fantastic country. it is steeped in history, there are many historical sights for you to visit and marvel at. There are also great opportunities for you to soak up the sun and sit on the beach. Holidays to Turkey are becoming increasingly popular as more and more people realise that it is a great place for all the family. Before you travel it is to make sure that you are well prepared and know all of the key information that will help you to have a stress free holiday. Here are my must know tips for your Turkish holiday.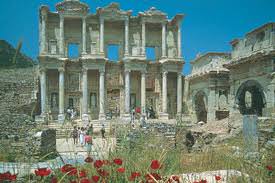 – Check the visa requirements before you travel. Give your local Turkish Consulate or Embassy a call to find out all of the visa requirements before you book your holiday.
– It's always good to know a bit of the local lingo, so try to earn a few key phrases and words before you get on the plane to Turkey. You'll only need a little and it will be good fun practicing your new vocal when you are on holiday, locals always appreciate anyone that has tried to learn their native tongue.
– If you need to change your money when you are in Turkey then keep an eye out for exchange offices and counters, these places will almost always offer you a much better exchange rate than the main banks. Being careful when you change your money will free up some extra cash for souvenirs!
– Everyone loves a good bargain, but you should only really do this when you are in the main tourist areas and markets. Before you buy anything check in a few other shops to compare the price that you are being offered. Bartering is accepted but always pay what you are happy with. You don't have to bargain the item down to such a small price that the shop keeper is hardly making any profit.
– When you visit a mosque it is important to be respectful, you should always make sure that you dress modestly and always take your shoes off before going inside. Women should note that they may have to wear some sort of headscarf over their head once inside the mosque. The Blue Mosque is one of the most spectacular mosques that I have ever visited in my life, if you are in Istanbul then make sure that you pay it a visit.