If the French had won the Seven Years' War, North America as the world knows it today may have been very different – more like Quebec in every way. This eastern province of Canada never misses the opportunity to throw a party despite its extreme climate (Quebec has one of the most brutal winter seasons in the world). Throughout the rest of the year, there is no shortage of festivals and celebrations.
Because Quebec is always 'on, ' it is the ideal destination for those looking for adventure – but it goes well beyond culture and parties. Quebec is a magical place in which true adrenaline junkies have the freedom to simply step out and explore any number of otherwise inaccessible landscapes.
Here are a few ways one can enjoy extreme Quebec. So, go ahead; don that backpack and get ready to go!
Adventures in Quebec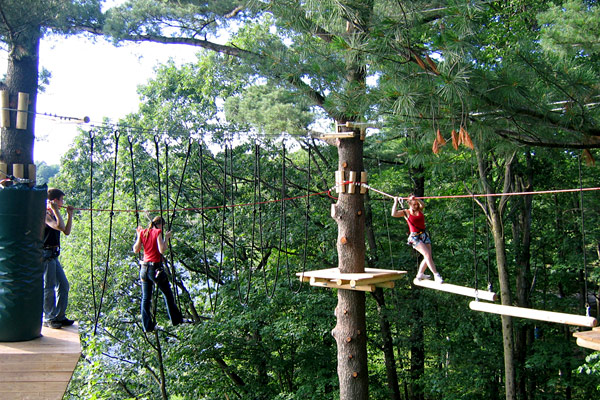 Thanks to the abundant lakes and rivers, majestic mountains, open spaces, and breathtaking scenery, people flock to Quebec to enjoy the great outdoors. Adventure and ecotourism are ubiquitous in this region. From hiking and biking to kayaking and snowshoeing, there is no shortage of high adventures to be had, regardless of season.
Known for its national parks, Quebec certainly has plenty to offer visitors, especially that love nature. With extraordinary experiences in store, each park provides the perfect introduction to Quebec's multifaceted geography and landscape. The Parc national du Mont-Tremblant, the Parc national d'Anticosti, and the Sagueny-St. Lawrence Marine Park are worth a visit.
For the extreme sports lover, Quebec is also the perfect place. White water rafting is one of the most popular pastimes in this area, particularly on the Jacques Cartier River. Local guides will help visitors get the most out of a refreshing and invigorating day of rafting, kayaking, or hydrospeed experience!
Staying in Quebec
Quebec is a large part of Canada so choosing a hotel really depends on what one has planned for the trip. When searching for a hotel, consider more than just the itinerary: budget, amenities, and any special offers the hotel might be running will all influence one's decision. Location is also important, but many people enjoy staying in Old Quebec City – a beautiful and historic place that is filled with plenty to see and do along its cobblestone streets – and take daytrips to enjoy their outdoor adventures.
There are many places to stay at in Quebec City, but for those looking for high adventure, the Hotel de Glace is the perfect choice. Open from January to late March, this hotel is just ten minutes north of Quebec City and is built completely of ice. Even if one doesn't stay here, it's worth a visit just to experience the novelty of it.
Families traveling to Quebec for an adventure might opt for Fairmont Le Chateau Frontenac, which includes admission to a variety of attractions and nearby parks. The hotel offers a number of packages designed to make everyone in the family happy – from Mom and Dad to the kids. Notably, the Fairytale Princess Package includes accommodations in the same room where Princess Grace of Monaco stayed during a visit in 1969, a horse-drawn carriage trip, royal dinner, and a princess outfit.
For you sports and outdoors lovers and thrill-seekers out there who are planning your next trip, Quebec might be the perfect place for you to visit! There will certainly be no shortage of excitement if you decide to give Quebec a go whatever you decide to try while you're there … have fun!