Are you someone who really loves to get active and get out there exploring on your holiday? Some people prefer to relax on the beach and chill out, but you'd rather be out there enjoying the world, trying out all sorts of new activities on your holiday. If you're going to Europe, you'll have so many chances to try out great activities while experiencing new cultures and meeting new people. You'll have so many experiences to share by the time you get home! So read on to learn about some great activity holidays you can enjoy while in and around Europe: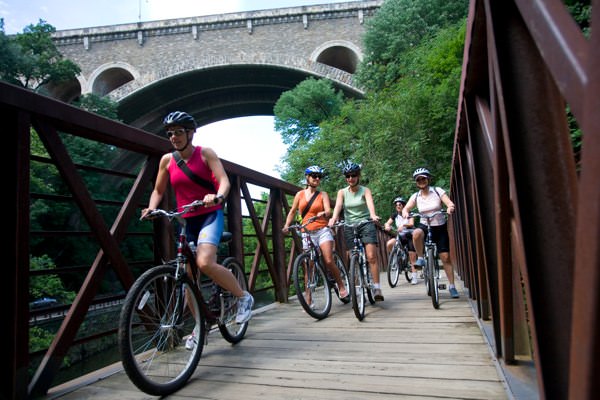 Bike tours in Germany
When you go visit Germany, you'll be able to see so many different cities and immerse in the local culture. Germany has got such a fascinating history and you'll want a quick way to get around and see it all, when staying in cities such as Berlin  or Munich . You can take a bike tour that will be a great combination of sightseeing, learning about local sights, getting some great exercise and meeting other travelers. Bike tours in Germany are so fun because you'll get to stop at a local pub for a pint or two of their famously delicious beer! Don't get too tipsy because you'll be continuing the ride from there!
Exploring Castles in the Czech Republic
Do you have a craving to explore all of the castles and learn about the medieval history in a country like the Czech Republic? This is an absolutely gorgeous country with so many great castles to explore. You can take an official castle tour or even just create one of your own. Karlstejn is one great castle that's just a 30 minute train ride from Prague. And Prague itself has got several castles and cathedrals that are a great experience for learning about the history and culture of this country.
Skiing in France
If you'll be traveling in winter, you've got to head to the Alps to experience some of the best skiing slopes in the entire world. So many skiiers flock from around the entire world to come ski here, and you could be one of them! So plan your alpine holiday and you'll soon be immersed in some of the most beautiful mountain scenery you've ever seen. THe south of France is an exquisite place to visit at any time of year, but this experience will take it to the next level. You'll get a chance to improve your skiing and snowboarding skills while enjoying majestic views and the local culture all at the same time.