New York has many attractions for British holidaymakers and expats. However, as anyone who has ever been away from home for a lengthy period can tell you, homesickness can become a problem, even in a city as exciting as New York. Fortunately, Brits will find many ways to feel right at home in the Big Apple to keep homesickness at bay.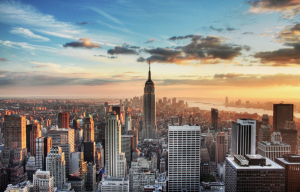 Stock Up on Your Favourite Food
One of the things people tend to miss the most about home is the food. Sometimes the simplest way to banish feelings of homesickness is to tuck into some comfort food that you are familiar with, and the best place to do this is at Myers of Keswick. Located at 634 Hudson Street, you will find all the groceries that you know and love from Britain, making it a quick and easy place to stock up.
Hit the Pub
The traditional British pub is one of the things many people miss when they go overseas. Luckily, in New York you will find plenty of British pubs to spend your evenings in. Not only will these have ales that you may be familiar with back home, but many will also show live sports so you can keep up to date with all the latest Premier League action while you are away. Some of the best pubs to check out include:
– The Red Lion on Bleecker Street, where you can get a full English breakfast
– The Cock & Bull at 23 West 45th Street, which plays British background music from The Beatles, Coldplay, the Rolling Stones, etc
– The classic style Churchill Tavern at 45 East 28th Street
– The Black Horse Pub at 568 5th Avenue
Time for Tea
Most people who book a holiday to America using a company like myamericaholiday.co.uk will want to experience American traditions while they are away from home. However, for the homesick Brit, there is nothing better than indulging in a few traditions from home. And what could be more British than high tea?
You can indulge in this classic British tradition at a number of places in New York. Perhaps the best place to start is Tea and Sympathy at 108–110 Greenwich Avenue. It's a cosy little place where you will get a good selection of sandwiches, scones and, of course, tea, and there is always a chance of meeting some fellow Brits here.
The Bosie Tea Parlor at 10 Morton Street is another good option, and you will again find an impressive range of tea, sandwiches and cakes to keep those cravings at bay.
Meet Other Brits
If you are feeling homesick in New York, you will be pleased to know that there are many other British people in the city and it is just a question of finding them. If you want to socialise with people from back home, find out about the organisation Big Apple Brits. This is dedicated to Brits in New York, and they often plan events so you can get to meet people from across the pond.
If you search online, perhaps using a site like Meetup, you will quickly find ways to meet up with more people from back home.
Eat at British Restaurants
There are plenty of British restaurants to check out during your time in New York if your taste buds are craving something more familiar. Some of the best places to book a table include:
– London Bar, Gordon Ramsay's restaurant, located inside the London NYC Hotel.
– Chip Shop at 129 Atlantic Avenue in Brooklyn, where you can get almost anything fried.
– New Beer Distributors at 167 Chrystie Street, where you will find a large number of British beers.
Enjoy Some British Art
Head to the Metropolitan Museum of Art from May until the end of October 2014 and you can see 'The Pre-Raphaelite Legacy: British Art and Design'. Here you can find out all about the effect that the Pre-Raphaelites had on British art in the 19th century, including work from William Morris and Edward Burne-Jones, so check it out and keep an eye out for other cultural highlights.
Don't Get Homesick in New York
New York has everything that you need to have a fantastic holiday or extended break without having to worry about feeling homesick. If you are spending some time in the Big Apple and you start craving a few home comforts, check out some of the above to banish those feelings and get even more from your time in this fantastic city.
Laura Mann is a British expat living her dream in New York. She often blogs about cultural differences, travel, and the psychology of living as a foreigner in a new country.