When importing vehicles into the UK there are a lot of things you need to do and take into consideration. There is a long process to go through to get permission to bring your vehicle into the UK. Here, GoMotorTrade explains…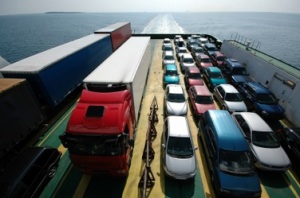 If you import a vehicle into the UK you need to make sure your vehicle meets these regulations if you want to use it on the road:
Road Vehicle (Construction and Use) Regulations 1986
Road Vehicle Lighting Regulations 1989
You should be able to prove that your vehicle meets safety and environmental regulations. You might have an exemption from the regulations is you are constantly importing vehicles into the UK for example a car dealership. If you do this you will need to make sure that you have the correct paperwork, this would be either a copy of the European Certificate of Conformity or a type approval certificate from the manufacturer or importer. You may alternatively need a certificate of Mutual Recognition if the vehicle was registered and approved in the EU.
You also need to:
Insure it with an insurer from the UK
Pay any duty, tax or VAT
Register the vehicle because there are arrangements for commercial importers of new vehicles
Until all the above is completed, you cannot keep it on public roads or use it on UK roads, unless you are driving it to appointments necessary to register it. The rules are slightly different if you are temporarily importing the vehicle.
If you are a UK resident, you must use a UK registered vehicle on the roads but there are exceptions:
If you work in another EU member state and use an EU-registered company car for a short amount of time in the UK
If you are leasing an EU-registered car which you use temporarily in the UK
Depending on what type of vehicle you have or where it was first registered, you may need to get a certificate of Mutual Recognition if you are importing a left-hand drive.
Brand new vehicles can be driven to Great Britain and registered as 'new', if the vehicle:
Is registered within 14 days after collection
Has reasonable delivery mileage
Has been stored before registration and is a current model
Is a model that has ceased production within two years previous
Hasn't been previously permanently registered
If you are importing a used vehicle the DVLA needs to go through a registration process to make sure that any used car under 10 years old meets the required standards.
The standards include:
Road vehicle lighting legislation
UK construction and use
European type approval standards
You will need to register and tax your vehicle, but before doing that, you will need a British insurance certificate using your Vehicle Identification Number from your vehicle. The vehicle tax will be able to be paid from when the vehicle first registered in the UK. The vehicle may have previously been registered abroad, if this is the case, the date that it is registered for the first time in the UK will determine the amount of tax that's payable. The DVLA will give you a vehicle registration number for the vehicles first registration abroad.
If you are moving a car from Northern Ireland to GB they are no longer classed as being imported to GB and vice-versa. These vehicles can leave their normal plates and tax disks but they can request a registration plate If they want to.