If you're heading to Mexico then you have to make sure that you schedule in a trip to Mexico City, it offers a different glimpse at Mexican life to the one that you will experience on the coast. What makes it stands out above other destinations in Mexico is that it is extremely affordable which means that it really appeals to backpackers, the adventurous among us love visiting edgy cities like this.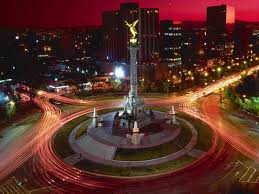 There are so many reasons for you to head there soon, here's why I love the place:
It's Safe
Mexico city is an extremely safe place, despite what sort of image it may have I can assure you that I felt 100% safe every day that that I was there. It's just like any other major city and the same rules apply.
Your dollars go a long way
Everything from food to the entry fee in to places such as museums is cheap. If you are on a tight budget then Mexico city is the definitely the place for you to visit. You can eat for less that a dollar on the street and even if you do feel like splashing out on a luxurious meal your wallet isn't going to take a big hit – perfect!
Tickle your tastebuds
The food is second to now here, you can eat everything from amazing seafood to home made soups and cactus to bugs. So step outside your comfort zone and indulge in all the food that you can find.
If you need some more inspiration and want to get a visual of just how mazing Mexico is then watch this video I've posted here – it will leave you wanting to pack your bags right away