Football boots now worn by professional players have been developed over many years and believe it or not the earliest recorded account of a football boot goes all the way back to the 16th Century when Henry VIII was on the throne. Boots have certainly changed since then and it was not until the late 19th Century that something similar to what we see today began to appear as anything sticking out from the soles of the boots were considered banned.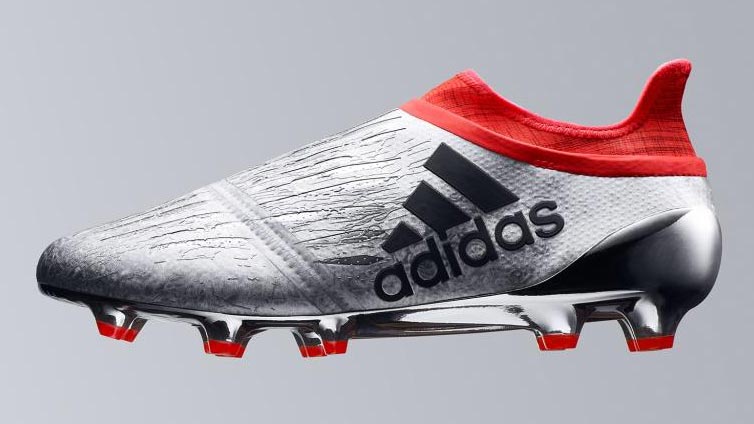 During the 1800's the sport was becoming more and more popular in England but as said earlier, studs were not allowed and anybody familiar with the British weather will understand the difficulty playing on a muddy pitch in the middle of winter. Sprained and twisted ankles were very common and boots were generally steel toe – capped working boots. Due to the nature of their composition, heavy leather, they could weigh up to a kilogram each when wet. Ronaldo may not be able to pull off the tricks he does with a kilogram of wet leather on each foot!
Up until the 1940's with Europe and most of the world in the grips of two world wars the development of the boot and football in general went on the back burner as most fit and healthy men were required for the service of their countries. It was only in the 1950's that a boot revolution took place when the German company Adidas revolutionized the game by introducing a stud system that allowed players to change out the studs to suit conditions. Long studs could be used for poor grass conditions with shorter ones for drier weather.
Adidas has really been at the forefront of boot development and technology producing ever lightweight boots and custom made boots for professionals to wear. They are obviously paid vast sums of money to wear these boots but as every school kid knows, they want to wear the same boots as their heroes. Adidas are also famous for the Predator range of football boots, arguably the most popular ever created by the company. The Predator boot still remains popular today and as Adidas continue to work on new synthetic materials we can expect to see the shoes getting lighter enabling todays' modern game to get faster and faster, a long way from heavy leather used by the old school footballers of yesteryear.
If you are looking for the best range of Adidas footwear online then you don't need to look any further that Scotts menswear, these guys have all the Adidas footwear you need and more. The best thing is that they deliver to you super quick and they are usually the best price you'll find on the market.