Majorca is a wonderful choice for a family break for many reasons, not least of all its wealth of excellent beach resorts and its glorious year-round weather. However, with so many fantastic places to stay on the island, it can be tough to narrow down your options, which is why we're highlighting Puerto Pollensa as a brilliant place for families.
A bit about Puerto Pollensa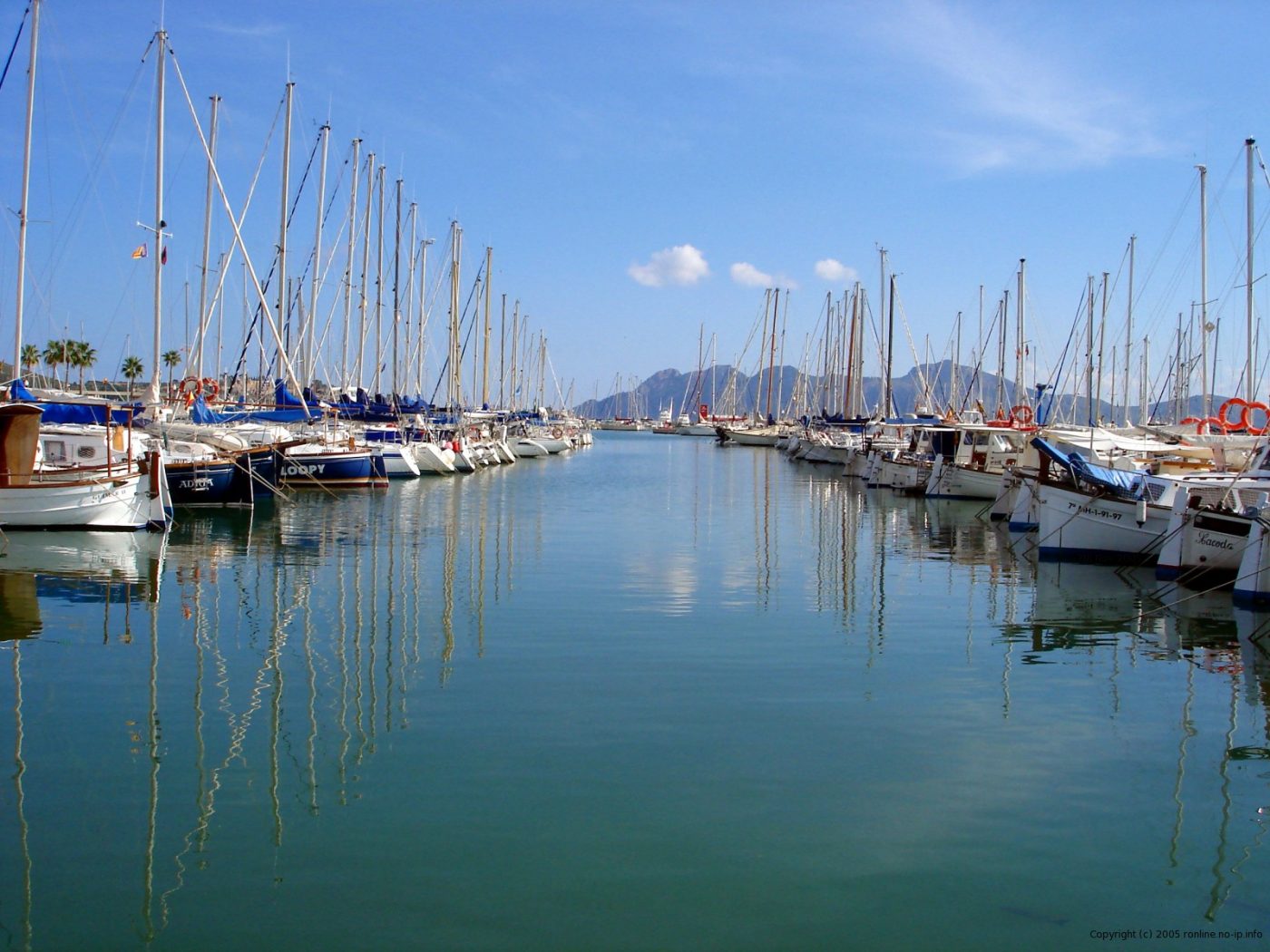 Puerto Pollensa is located on Majorca's northern coast, around 60 km from the capital Palma. Its location next to a horseshoe-shaped bay, which is typically calm, has made it a popular spot with families for many years.
The Tramuntana Mountains tower over the seaside resort, adding an extra touch of drama to the scenery and helping to shelter the bay below. This town was once a peaceful fishing village, although it may be hard to imagine it as a sleepy seaside harbour now. If you wander to the marina as the sun is setting, though, you can almost get a sense of its tranquility from years gone by.
Top family-friendly attractions
The beaches are what make Puerto Pollensa such a brilliant spot for families, with several sheltered coves, as well as the main bay, all home to picturesque stretches of sand where little ones can get busy with their buckets and spades, or paddle in the warm waters that lap the shore.
If you've got older children, you can hire pedalos, go kayaking or even have a go at parasailing, all of which are great ways to get active and see a bit more of the Majorcan coastline at the same time.
One of Puerto Pollensa's other attractions is the Pine Walk – a long promenade that, as its name suggests, is sheltered by pine trees. This runs the length of the seafront and strolling along it is the best way to enjoy the peaceful seafront in the evenings, when you'll find many other holidaymakers do the same.
If you and your kids enjoy exploring and being active, you can also go hiking in the Tramuntana Mountains, although make sure you are well prepared and have a route planned. Take plenty of water and a map if you intend to venture into the foothills without a guide.
Eating out in Puerto Pollensa
It can sometimes be a challenge to find suitable restaurants when you're travelling with children, but there's such a wide range of eateries in Puerto Pollensa that you're bound to find somewhere to suit your children. The town is particularly well-known for the calibre of its seafood – there are excellent restaurants serving up the catch of the day around the marina – but there are plenty of other cuisines on offer here too.
Among them are Indian, Tex-Mex, Tapas and even an Argentine Grill, giving you lots of options for your little ones to choose from. If you fancy something a little different, give Tiberi a go – this eatery offers savoury pancakes, as well as a variety of other dishes, and is likely to be popular with the kids.
As you would probably expect, there are numerous all-inclusive hotels in Puerto Pollensa, and staying in one of these will take all the hassle out of having to find somewhere to eat each evening. If you're keen to sample the local dishes with your kids, however, half-board and bed and breakfast deals aren't hard to come by either, so you can tailor your break to suit your requirements. You'll find a wide range of accommodation options at  Hotelopia.com.