Food festivals are common occurrences all over the world, of course. But food festivals the size and scope of the Singapore Food Festival are extremely rare. Singapore, 710 square kilometres in area, is a city-state in Southeast Asia, and an island located close to Malaysia and Indonesia. Most of its 5.3 million residents are Chinese — and they sure know how to celebrate food.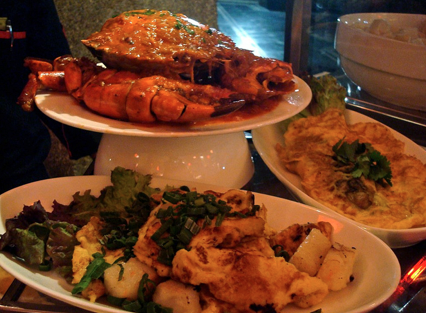 The Singapore Tourism Board has hosted the Food Festival since the mid-1990s; each year it begins in late June and ends in late July. During this month you'll find, all over the island, cooking workshops, food competitions, and parties with various themes. Many traditional Singaporean dishes are featured, although many of them are prepared with distinctly modern twists. The festival also celebrates a diverse array of cuisines from across the globe.
Part of what makes this festival so special is that it offers a variety of experiences beyond eating. You can attend lectures, view food-related films, tour historical and cultural exhibits, or take a cooking class taught by a local gourmet chef. There's even a "Junior Chef" contest at VivoCity, the island's largest shopping mall. At this event, children face off by preparing sweet treats.
Of course, the organizers of the festival never lose sight of the fact that most of its attendees are looking to stuff themselves. If that's your primary goal, you won't be disappointed. At the River Safari, a zoological park, you can feast on a lunch of Chinese food, a meal that includes seven separate courses. Expect a panda or two to watch you as you dine, too. And for ten straight days in a field in Singapore's Little India neighbourhood, delicious Indian dishes are constantly available for tasting.
The entertainment centre called the Jewel Box provides another unforgettable festival experience. The Jewel Box is situated atop Mt. Faber, the second-tallest hill on the island. Accessible by cable car, this facility includes three top-of-the-line restaurants: Sapphire, Black Opal, and Moonstone. Not only will an excursion to the Jewel Box afford you a first-rate meal, but as you dine you'll be able to look out at the harbour and the city streets spread out below. You can even eat aboard a cable car if you so choose.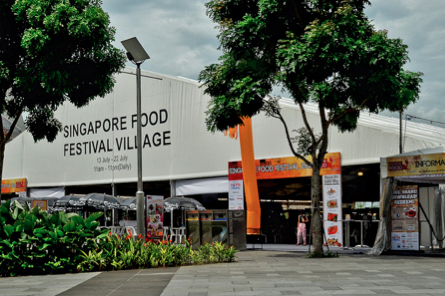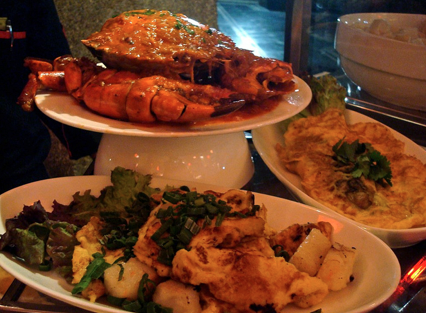 Image by Choo Yut Shing
Finally, if your stomach can handle it, there's the outdoor Singapore Favourite Food Village, the admission is free and is open every day from 11am to 11pm from 12th July to 21st July. Dozens of the island's best-loved eating establishments provide samples of their most popular offerings — and you can vote for your favourite dishes in twenty different categories.
And as a final tip, if you do attend the Singapore Food Festival, you might want to leave your belt in your hotel room.