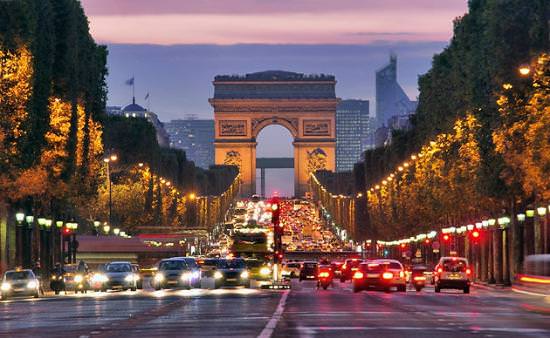 Spending a weekend in one of the most romantic and beautiful cities in the world is the ideal place to have an amazing and relaxing weekend. Here we will talk about a few of the many things that you can do in Paris.
What to eat
If you have ever heard anything about Parisian or French people in general you will know that they are more than proud of their food and wine. Paris, as a result, is a hotspot for some of the best food in the world.
The French are well known for their patisseries and something as simple as a croissant with jam or cheese can be the perfect thing to have for breakfast. For lunch and dinner you can go to one of the many restaurants in the Latin quarter, which serve some of the finest French food.
If you are feeling like something a little more luxurious you could visit a Michelin Star restaurant and there are a stunning number of them, these can be expensive, but worth the experience. If you want this but it is a little out of your budget you can click here for a chance to win a trip to Paris for the weekend and this includes a Michelin Star meal.

What to visit
The beauty of Paris is such that you could just walk around the streets and be content with the beauty of the buildings, but there are many more places of significance to visit too -make sure you hire a good taxi in Paris in Paris to take you around if you need to save time. You absolutely must visit:
The Eiffel Tower – a trip to Paris would not be complete without visiting this iconic tower, it is the image of Paris. Make sure that you approach from the Trocadero metro station for the best view possible

The Palace of Versailles – this royal chateau is one that is steeped in history, it has served as a royal residence and lies just outside of Paris. It was also the place that the Treaty of Versailles was signed here effectively ending the first World War.

Notre Dame – a historic Catholic cathedral that is world famous, it has stunning architecture.

Louvre – another icon of Paris, the Louvre is one of the largest art museums in the world and one of the most famous. It is home to the Mona Lisa by Leonardo Da Vinci.