Package holidays are really appealing, especially when it comes to booking one for your family, as they offer loads of advantages. Mainly, what attracts people to them most is that they do all the hard work for you – the prices include transport, accommodation and even sometimes things like transfers and insurance. Therefore they take all the hassle out of booking a holiday and just ensure you concentrate on enjoying it!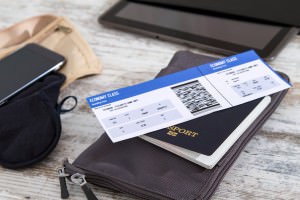 Also, they're appealing as they're usually always covered in terms of if anything should go wrong, and if it does, there's usually a rep on hand to help you fix it. There are loads more advantages of booking a package holiday, so here are some tips for doing just that.
Consider booking it online to save more money
Where you book your holiday is obviously important for getting a great deal for your money. Booking a holiday online may seem a little daunting but it's become much more common these days, so it's had to be made much cheaper and safer to do so. Booking online is useful as well as you'll have all the information there as a reference and you can do lots of research yourself for things like destination and transport guides – check out http://www.ukbreakaways.com/destination-guide/isle-of-wight for a good example. You can get good deals on travelling by plane, ferry or train online too.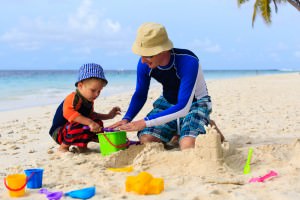 Know exactly what you want from your family holiday
Whilst some people do prefer to just 'wing it', it's probably more beneficial to have at least a rough plan of what you want from your family holiday. Do you want a beach holiday? Something that has plenty to keep the kids entertained? UK or abroad? This will save you a considerable amount of time when searching the internet for good deals or rifling through holiday magazines.
Don't be fooled by those deals that seem too good to be true
As the old adage goes, if it's too good to be true then it usually is, and that can be applied to holiday deals, too. Offers that promise the Earth for next to no money need to be carefully examined to see exactly what they do and don't include, as you don't want to arrive at your destination only to find you don't have a hotel reservation. There are some fantastic deals out there, however, you just need to be sure what you're buying is what you want.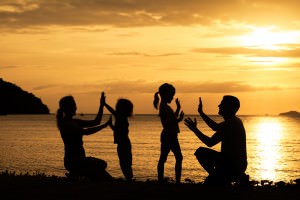 Look into ways in which the company will protect you and your family
You never know when things might go wrong that are completely out of your control. It's therefore important to ensure you have the relevant protection against unfortunate incidents. You should always take out some form of travel insurance and if possible when going abroad, book with a company that is ATOL protected. Again, always check the small print to see what legal rights you have should something go wrong.