– "Have you ever seen the pyramids?"
– "The ones in Egypt or the ones in Sudan?"
Instant backpacking points! Seriously though, when people talk about the pyramids they are generally referring to the ones in Egypt. Then again that's half the beauty of the Sudanese pyramids, you're almost guaranteed to have them all to yourself.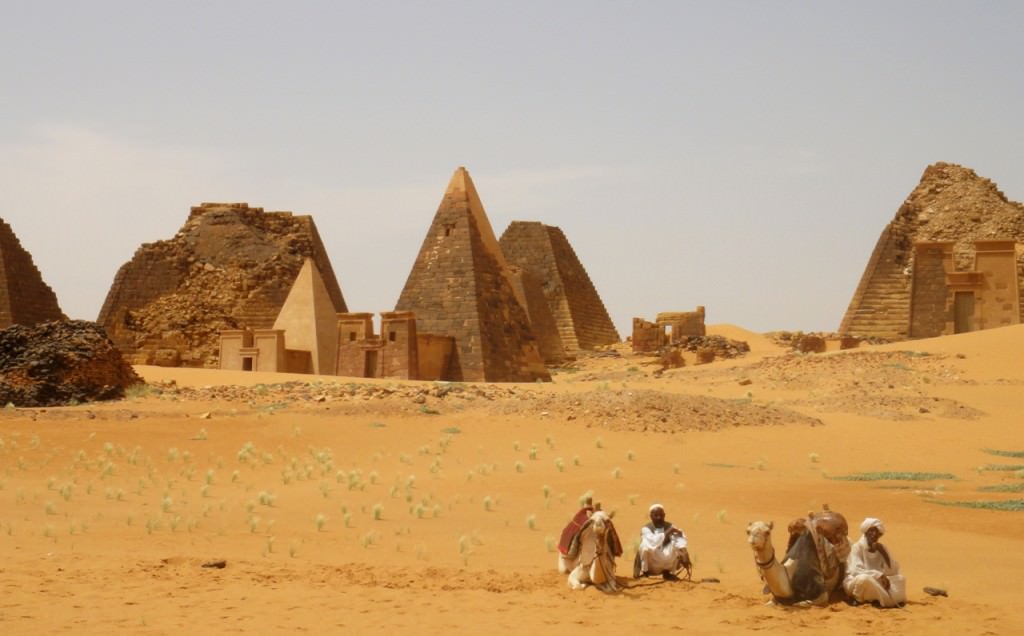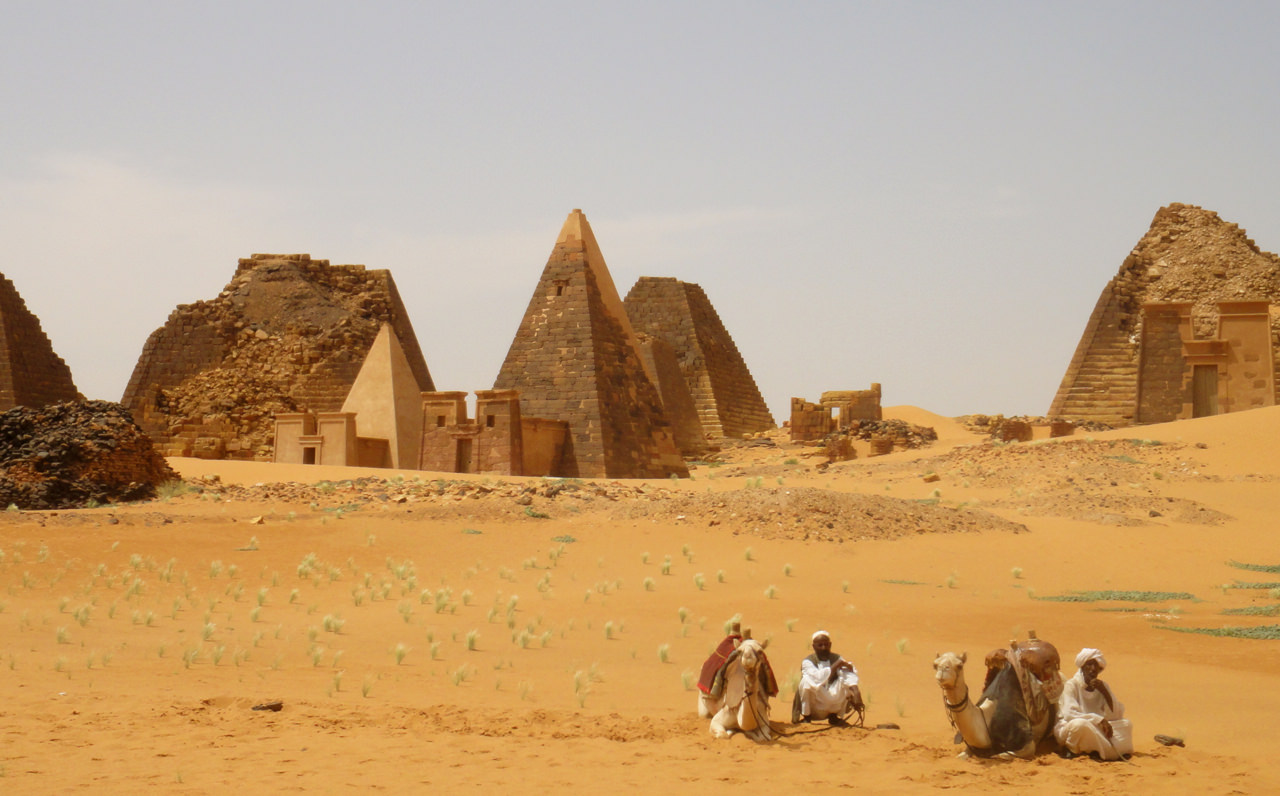 There are two main sites to visit the Sudanese pyramids:
1)    The Meroe Sites / Begrawiya. This site is found 200 km or so north of Khartoum and is hosts the largest selection of pyramids found in Sudan. It's possible to visit the pyramids as part of a day trip from Khartoum, either by bus or taxi, but in all honesty that's a bit of a mission.  An easier (and cheaper) way of doing it is to sleep in Atbara and take a day trip from there, its about 80km each way so you can get a bus or if there are a couple of you then a taxi cost around $30 USD all in.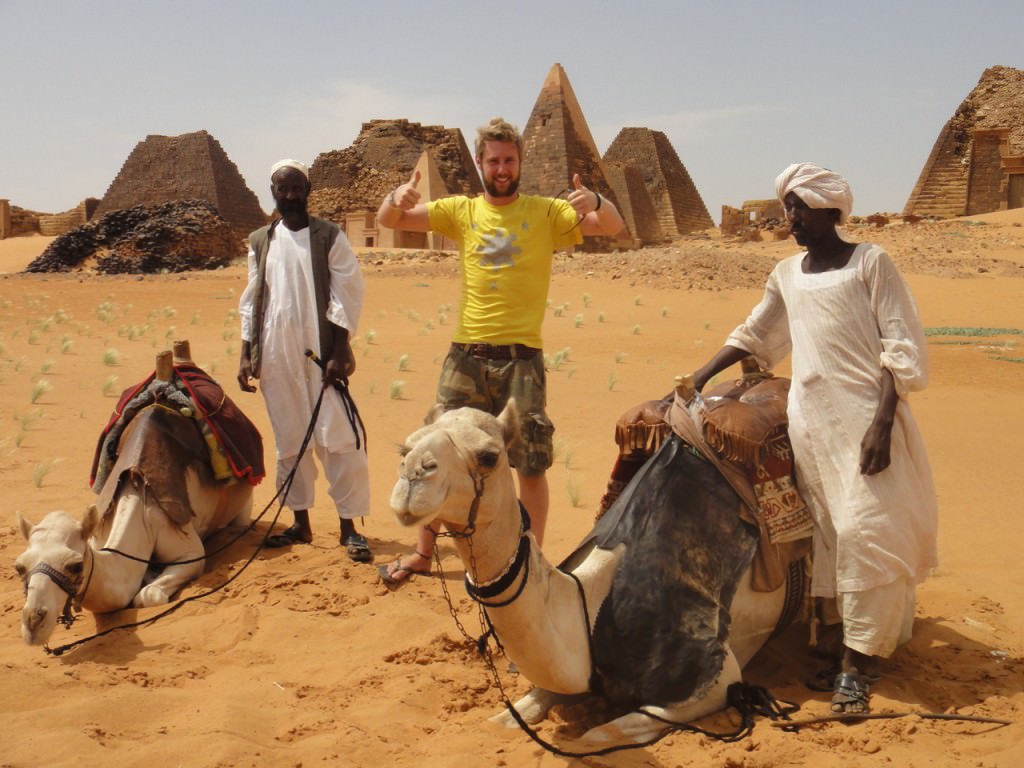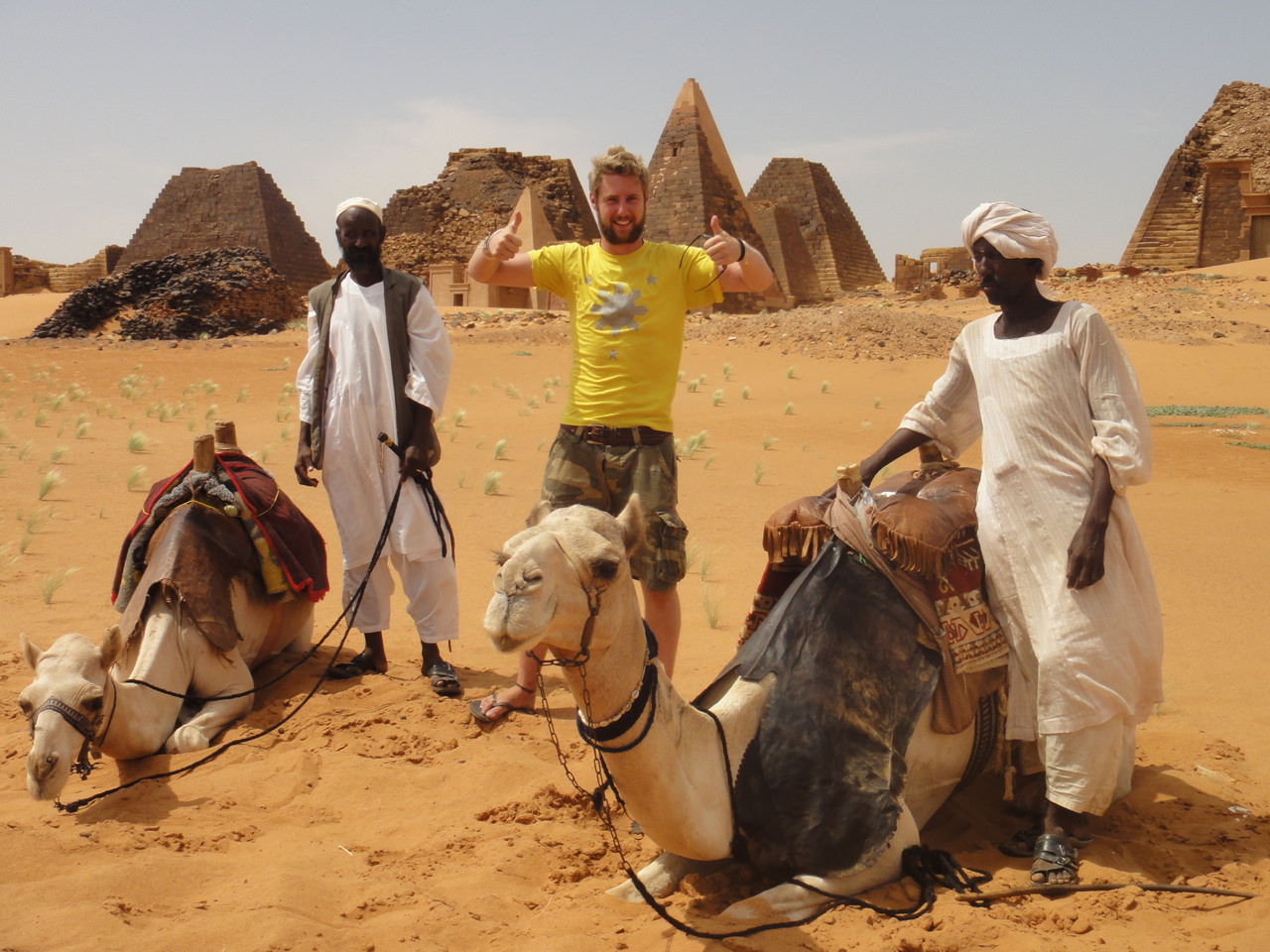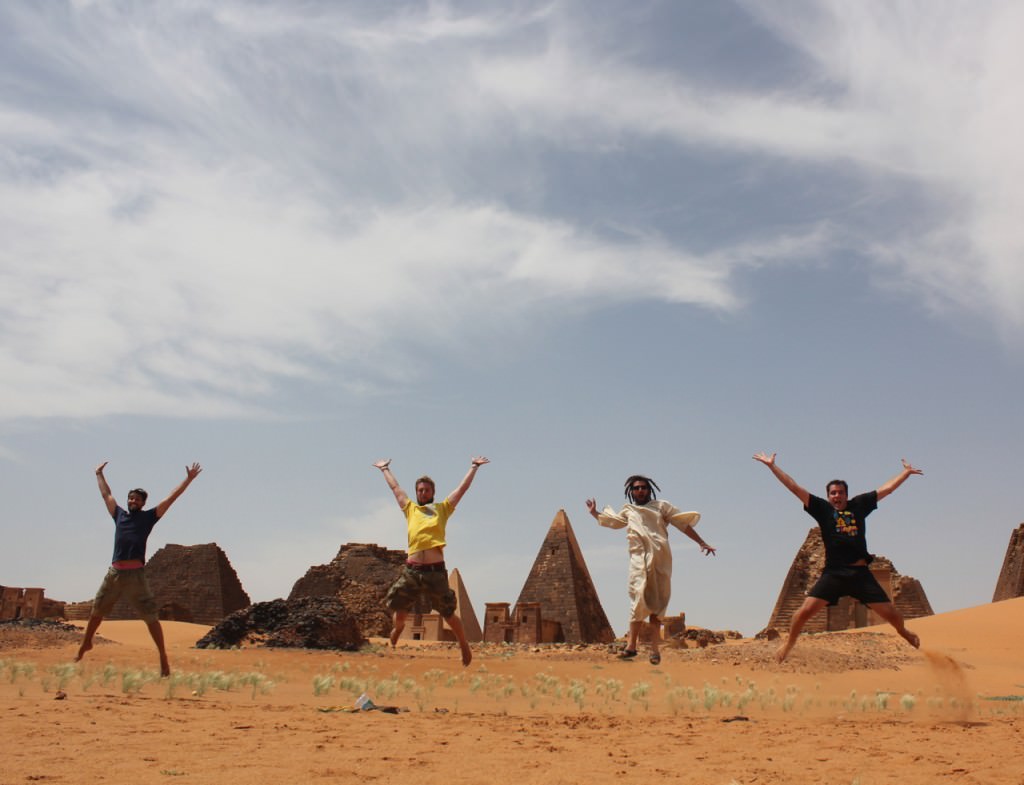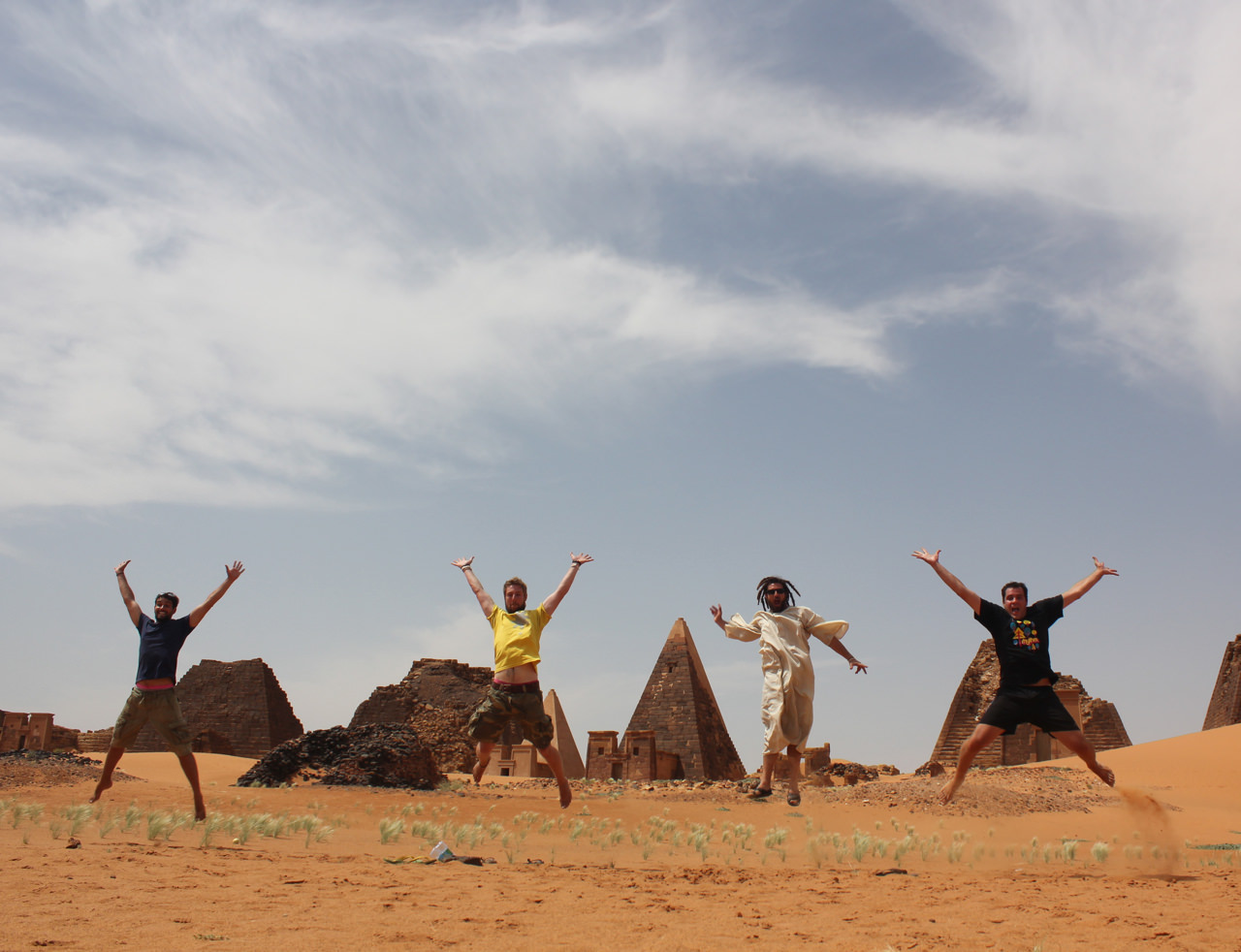 When you arrive at the site prepare to be amazed. The place seems untouched my tourism and there no road to get to it, you have to offroad through the desert to get there. It costs around 20 SDP (about $7) and will be the best money you spend in Sudan. 2 guys with a camel and an old lady selling tickets, other than that it's just you, 20 pyramids and a whole lot of desert. More than likely, you'll be the only tourists there and it's a surreal feeling to be at such an important historical sight with the freedom to roam around carefree. I gave the camel guys 5 SDP to ride their camels around instead of walking on the scorching hot sand and it was money well invested. Check out the pics:
2)    Jebel Barkal: Another cool selection of Sudanese pyramids but not quite as impressive as Begrawiya. Sleep in Karima and get a cab the 4km out of town to the pyramids, there's also a run down temple complex there too. Again, you'll be the only person there and that alone is a great experience, it's free to visit too so no excuses not to go!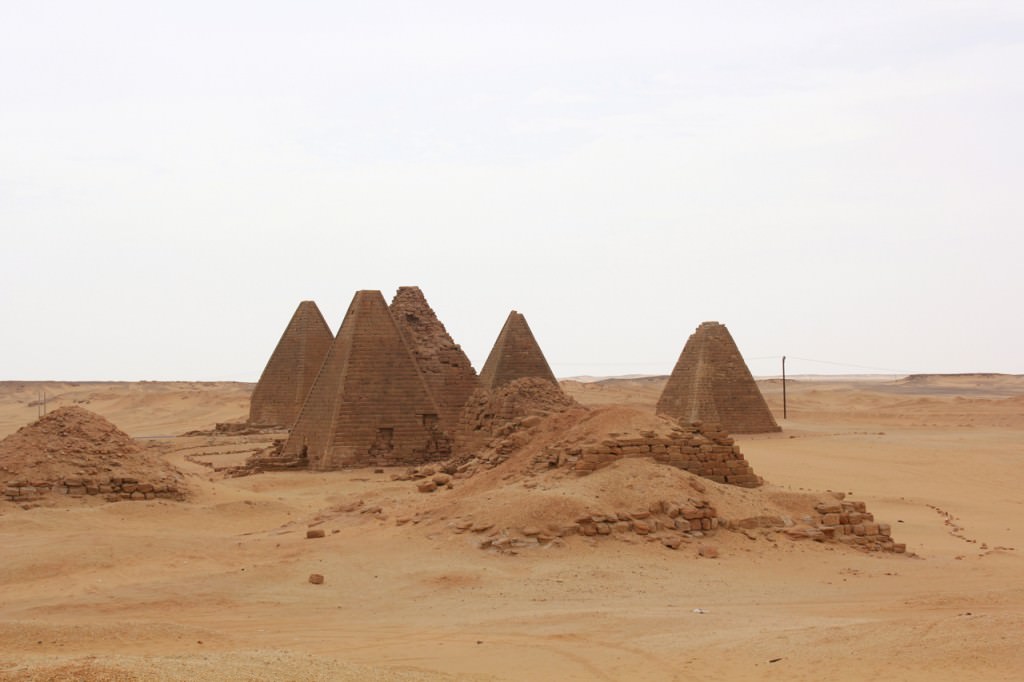 El Kurru: Again, this is reachable from a day trip (via bus for $1 USD or, more conveniently, taxi for $12). There are 2 underground tombs complete with Egyptian style hieroglyphics. The area these are found is amazing, with tombs and old temples everywhere, nothing has been properly excavated yet and as soon as Unesco get their hands on these Sudanese sights, they'll be world famous for sure. The ticket costs around $5 USD per person.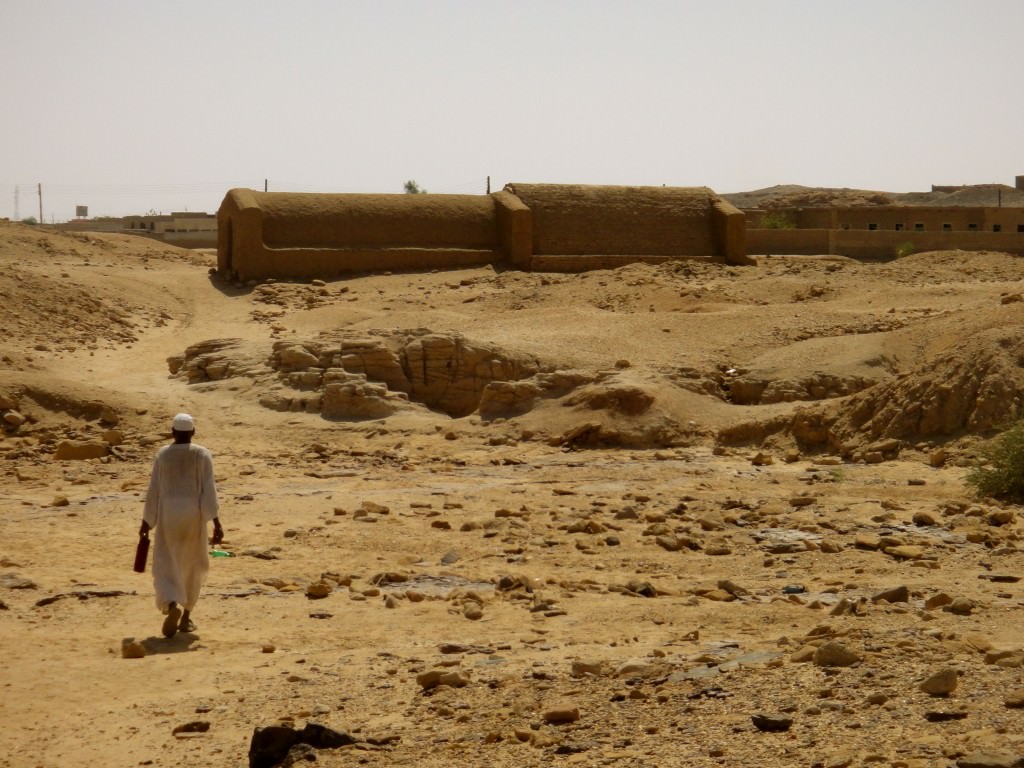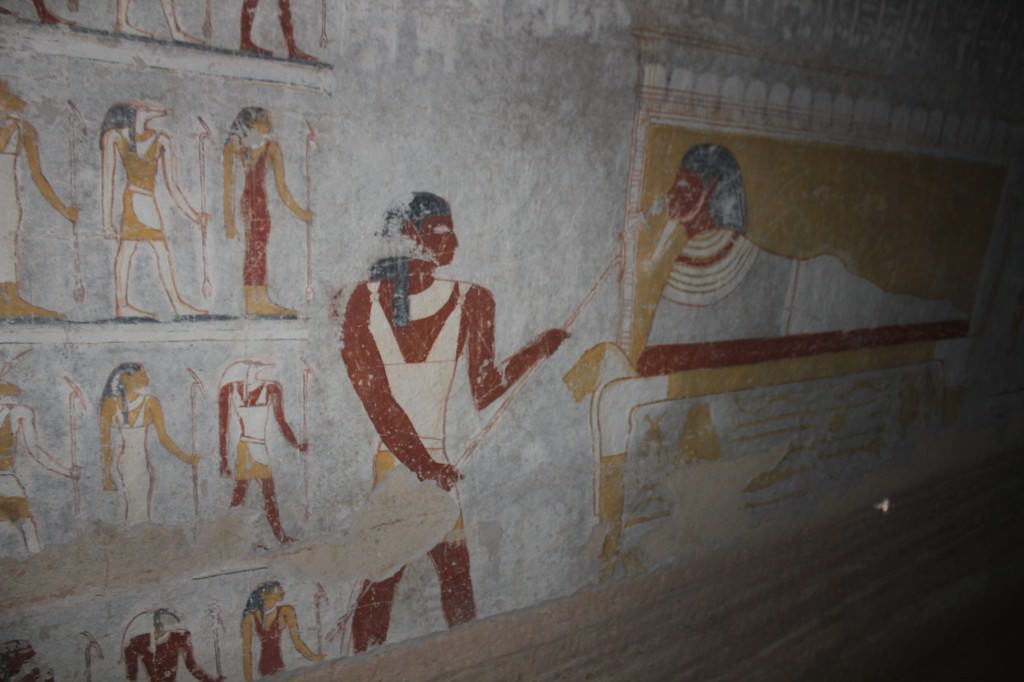 Ok, well I hope you get the opportunity to visit Sudan and get well and truly off the beaten track. You won't regret it, I promise you that and when you are fighting the hordes of tourist at the Pyramids in Egypt you can look back with nostalgia at the time in Sudan when you had the whole site to yourself. Happy travels =)